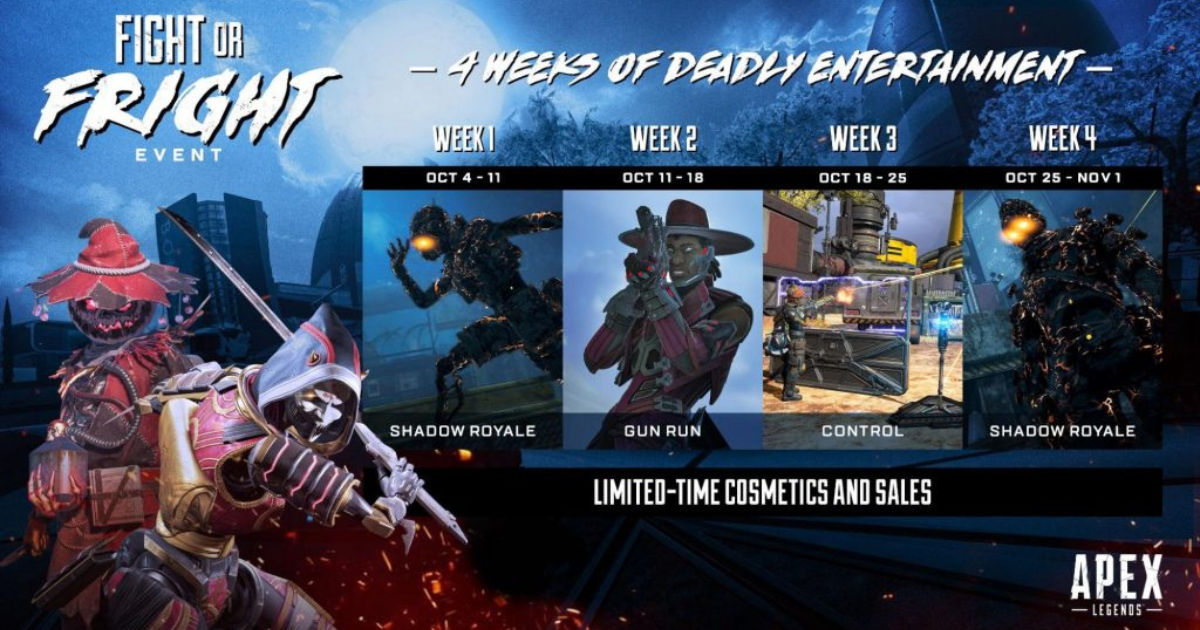 It is that time of the year when things turn spooky in Apex Legends and the "Fright or Fright" event is coming back in full swing with 4 weeks of different LTMs, starting October 4th. During the 4-week-long event, players will have access to all sorts of new game modes, skins, and all-new Shadow Royale on Olympus.
Shadow Royale makes a triumphant and spooky return as it makes its debut on Olympus. In the game mode, every Legend killed will respawn in Shadow Form, allowing them to run on walls, double jump, and revive allies. Shadows will spawn endlessly until the entire squad is eliminated.
As an additional frightful bonus, Revenant will haunt the city and players can take part in the Fright Night arena to banish legends to the shadow realm.
Also Read: Apex Legends Mobile Tips and Tricks: 8 Best Tips and Tricks To Help You Get Better in Apex Legends
Apex Legends Fright or Fight Limited-Time Modes Schedule
LTM Schedule:
October 4 to October 11

Shadow Royale on Olympus After Dark map

October 11 to October 18

Gun Run on Estates After Dark, Skulltown, and Fragment East

October 18 to October 25

Control on Lava Siphon, Barometer, and Labs After Dark

October 25 to November 1

Shadow Royale on Olympus After Dark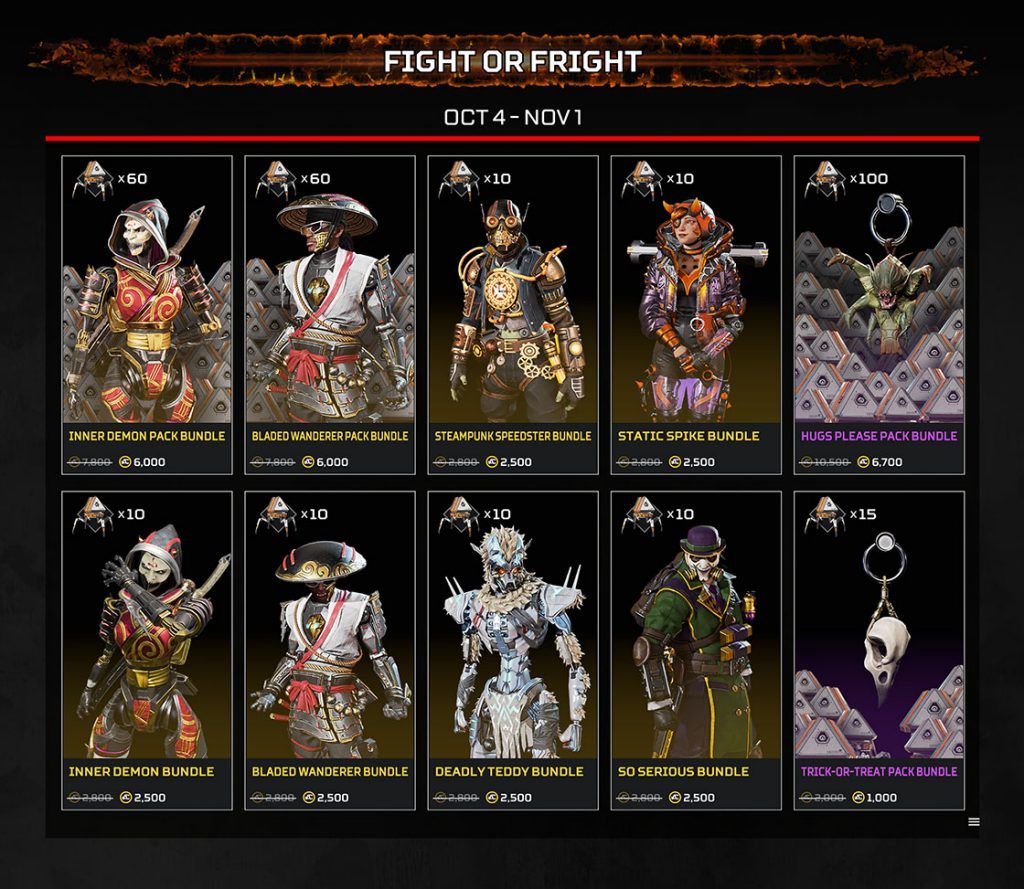 Control Mode Updates
NEW Timed Event: MRB Timed Event ( Get the MRB and deploy it to create a temporary spawn point for your team).
Updated Timed Event order to have the Bonus Capture event be the 3rd event to trigger, it now also rewards twice as much score as before ( old: 100 score, new: 200 score).
Can now Ping Zones from the Spawn Screen.
For Controller Players; automatically place the cursor on the best spawn point when they get put into the Spawn Screen.
Players automatically pick up ordnance if they walk near it.
Players can now emote on the Intro Podium screen.
The Hammond Labs map now takes place on Olympus After Dark.
Updates to Weapon Loadouts ( loadout compositions).
To read a complete breakdown of all new changes to coming to Control, head on over to the official Respawn site, linked here.