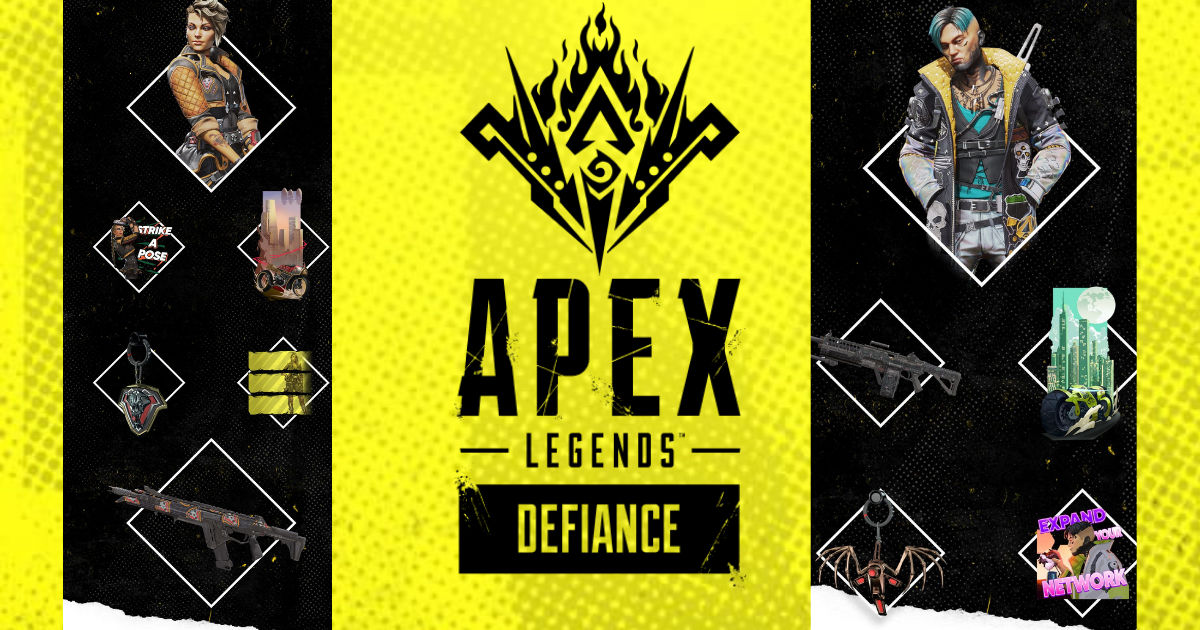 Apex Legends Season 12 Defiance is only hours away and will be available for download later tonight. Respawn has now shared details on the Battle Pass for Season 12, which includes new Reactive Weapon Skins as well as Matching HoloSprays for certain Legends.
Seer, Loba, Ash, Crypto, and Lifeline will get new Holosprays, banners, exclusive weapon skins and more in Season 12 Battle Pass. The Battle Pass also contains free rewards for all players such as an Octane character skin, Apex Packs, Weapon Skins, Load Screens, Win Trackers, Music Packs, and more.
The Battle Pass can be purchased in Apex Legends in the in-game store using Apex Coins. To buy Apex Coins, players will need to spend real-life currency.
Also Read: Apex Legends Season 12 Mad Maggie Abilities Officially Revealed
Apex Legends Season 12 Defiance Battle Pass
Players can buy a Battle Pass way into Season 12 and not necessarily at launch. In case players have already reached Level 20 in the Battle Pass upon purchase, they will automatically receive the rewards up to Level 20 in Apex Legends.
The Battle Pass is currently available 950 Apex Coins in the game and the Battle Pass Bundle (which unlocks its first 25 levels and Seer's Legendary Aces High skin instantly) is worth 2,800 Apex Coins. The Battle Pass tracks refresh each new Season, meaning players will have to work on progression from scratch in every new Season.
Players can still earn certain free rewards from the Battle Pass throughout the season. By completing Daily and Weekly Challenges, players will be able to progress faster on their Battle Pass tiers.
Season 12 brings a whole host of new content such as an exciting new Limited-Time Mode, Control. The biggest highlight of Season 12 has to be its newest Legend, Mad Maggie, who has all the makings of a potential S-Tier offence-type Legend.
Apex Legends Season 12: Defiance drops tonight and is sure to be another action-packed season of battle royale madness.