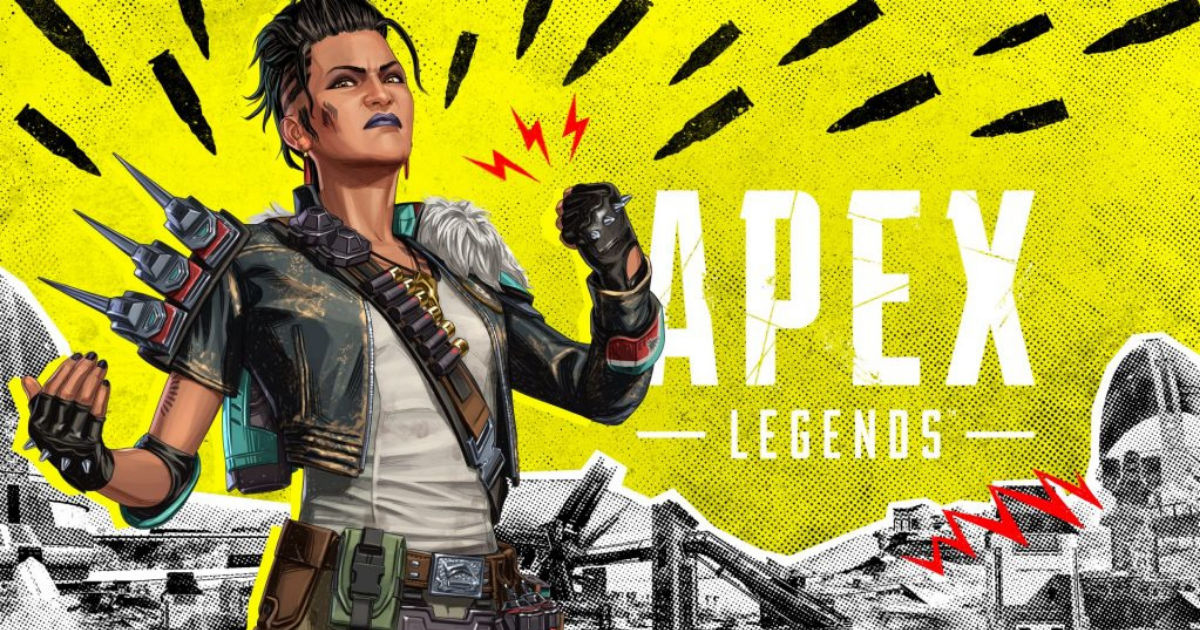 Apex Legends Season 12: Defiance has now been confirmed by Respawn Entertainment as it drops on February 8 2022. For a while now, Respawn had been dropping hints as to who the next Legend will be and it looks like players' theories were correct as Mad Maggie makes her way into the Apex Games.
Mad Maggie is an old friend turned rival of Fuse's as they both share a storied past on Salvo. The explosive, new Legend isn't the only thing new in Apex Legends come Season 12 as Respawn has confirmed an LTM: Control as well as some changes to Olympus.
The new game mode, Control, will be available for the first 3 weeks of Defiance. In the mode, players will be able to select their loadout and drop into a 9v9 match where teams battle to hold control points with infinite respawns.
Also Read: Apex Legends Teases New Legend for Season 12, PS5 Version Spotted PS Store Database
Mad Maggie Confirmed for Apex Legends Season 12, Log-In Rewards Revealed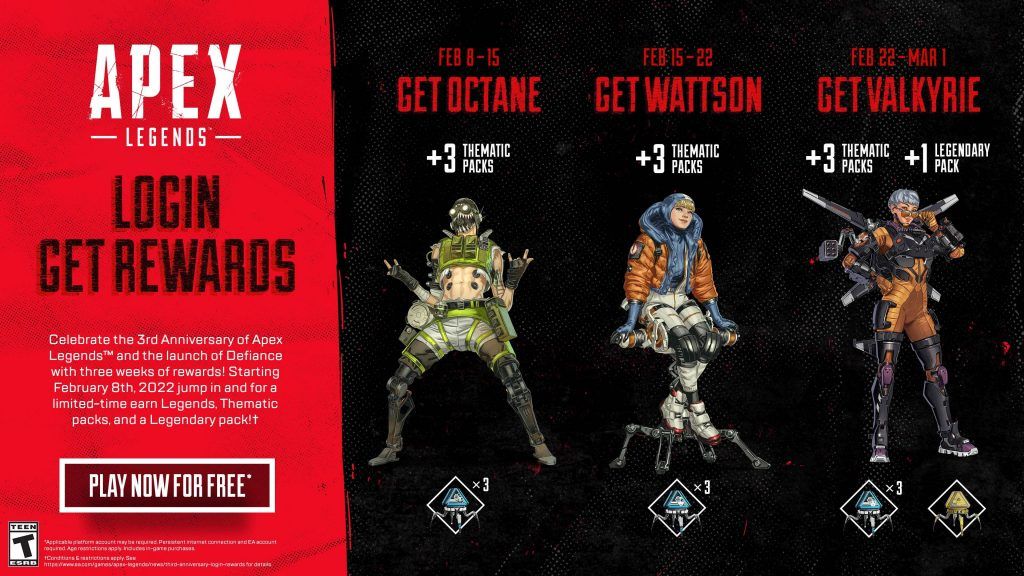 The launch of Season 12 coincides with the 3rd Anniversary of Apex Legends, and in celebration of that, there are plenty of great log-in rewards.
Week 1 (February 8 – February 15)
Feel the speed in Week 1 by permanently unlocking Octane plus Three Thematic Packs
Week 2 (February 15 – February 22)
Get charged in Week 2 by permanently unlocking Wattson Character plus three Thematic Packs
Week 3 (February 22 – March 1)
Take to the skies in Week 3 by permanently unlocking Valkyrie plus three Thematic Packs and one Legendary Pack.
Players who have already unlocked these Legends will also be able to receive the Thematic packs and Legendary Pack. To get these rewards simply log-in during the period mentioned, and the items will be available in the Legends section of the Main Menu.
Apex Legends Season 12: Defiance drops on February 8 2022 and players can head to Respawn's Youtube channel to watch the latest Stories from the Outlands,' Judgement', featuring Mad Maggie.
There seems to also be a lot of chatter surrounding the PS5 version of the game with many speculating that its launch will coincide with the launch of Season 12. Much of this speculation is fueled by the appearance of the PS5 version of Apex Legends on the PlayStation Store database, as spotted by PlayStation Game Size.