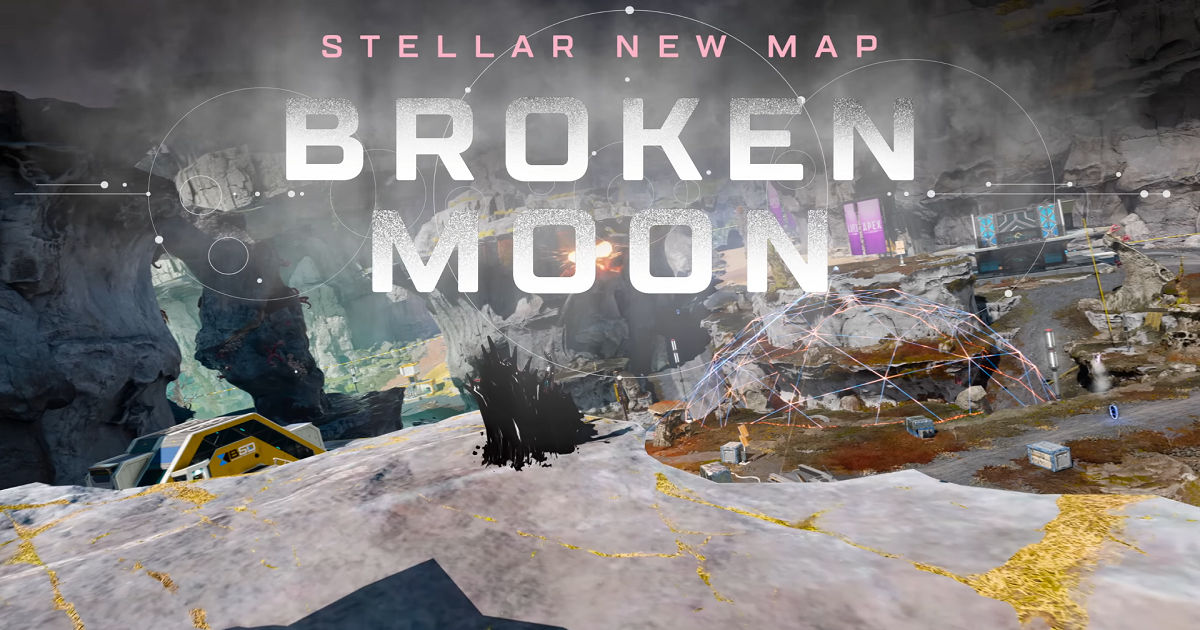 Apex Legends Season 15 will introduce the game's newest map into the rotation, Broken Moon. The map is set on Boreas' moon, Cleo, and features a "Heaven and Hell" motif that contrasts the light and dark sides of the moon to create a distinct experience unique to Apex Legends maps.
Details on the new map were revealed in a recent developer panel, as reported by VGC. The map rotation for Season 15 will likely include Broken Moon, World's Edge, and Olympus. As is the case with all new maps – the first week or so will include only Broken Moon in the rotation – so as to allow players to get used to the new map.
Broken Moon seems very interesting as it features all kinds of new traversal systems, including extended zip rails and massive POIs such as Eternal Gardens. Given its large size, one of the key points of focus for Respawn with Broken Moon was to allow players to cover large distances quickly, and with the new zip rails system.
Also Read: Apex Legends Unveiled New Legend Catalyst, First Trans-Woman to Join Roster
Apex Legends Season 15's New Map, Broken Moon, Will be Bigger than World's Edge
The devs also let on that Broken Moon will be slightly larger than World's Edge and feature 16 Points of Interest, with some twice the size that players usually expect from Apex Legends.
"We introduced this new zip rail system which allows you and your squad to rotate really large distances quickly and even hit up multiple edge POIs early in the game," explained Level Designer Jeff Shaw. "So this system's interconnectedness really helps change your squad's trajectory from the starting POI so it doesn't always feel the same match-to-match."
The reason behind introducing larger POIs is to allow more landing spots for the players to have a chance to explore them and get comfortable before getting into a firefight in small, enclosed spaces. While the map will feature larger POIs, the dev team has also confirmed Broken Moon will also include smaller POIs to retain the frantic nature of the firefights in Apex Legends.
The zip rails system has a transit network with predetermined routes and stops and players can pick up speed, momentum, and inertia along the way. The dev team explains the zip rails system as being close to the traditional zip lines with the added element of being able to go faster, swerve around corners, and other cool "rollercoaster-like" elements.
"So commonly you might use them to just go form one point to another, or rotate from POI to POI quickly, but you can also use them in a bunch of other ways," says Shaw. " You can use them to escape from danger, or you can use them to aid you in making a really quick decisive push when you have a shield break or you have an advantage."