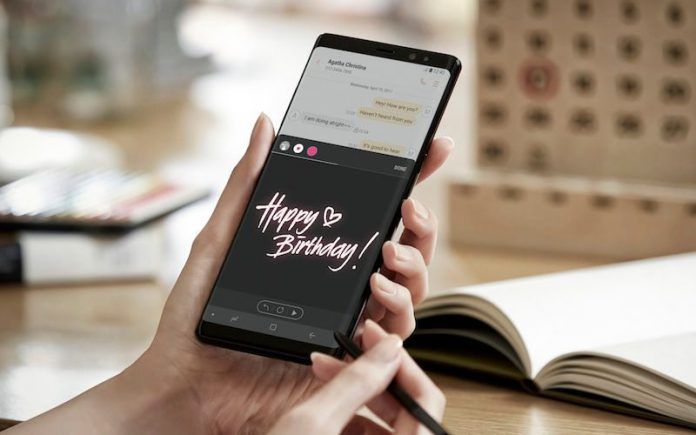 One of the highlights of the Samsung Galaxy Note 9 (review) is undoubtedly the Bluetooth-enabled S Pen that acts as a remote for the smartphone, letting you snap photographs at a distance, control media playback and change slides. To make the stylus even more useful for its customers, Samsung recently announced that third-party apps will now be able to harness the functionalities of the S Pen.
Getting More Out Of The S Pen
Unlike this year's iPad Pro, the latest generation iPhones do not come with the Apple Pencil, which has bought Samsung more time to establish the S Pen as a tool that can make it easier to interact with apps on the Galaxy Note 9.
The real game changer is Bluetooth connectivity, allowing users to control the phone from a distance of up to 10 meters and this advantage can also be extended to third-party apps. While the Infinity Flex display and One UI hogged the limelight at the recent Samsung Developer Conference, the South Korean behemoth also quietly announced that third-party apps will now be able to leverage the remote controls on Galaxy Note 9's S Pen. This will make the S Pen more of a utility and encourage more frequent use.
SDK Is Now Available
Samsung is going to provide a software developer's kit (SDK) to developers who want to add remote capabilities of the stylus to their apps and set their own custom functions. This will enable users to control an app using the remote button on the S Pen. All the related technical documents are now available on Samsung's website, with the help of which developers can map the functionality of the accessory to allow users to control specific features of their app using the S Pen.
Once developers get on board, Galaxy Note 9 users will be able to remotely activate certain app features by clicking the remote button on the S Pen. This can greatly increase the use of the nifty accessory and further bolster the image of the Galaxy Note 9 as a productivity-oriented phone.