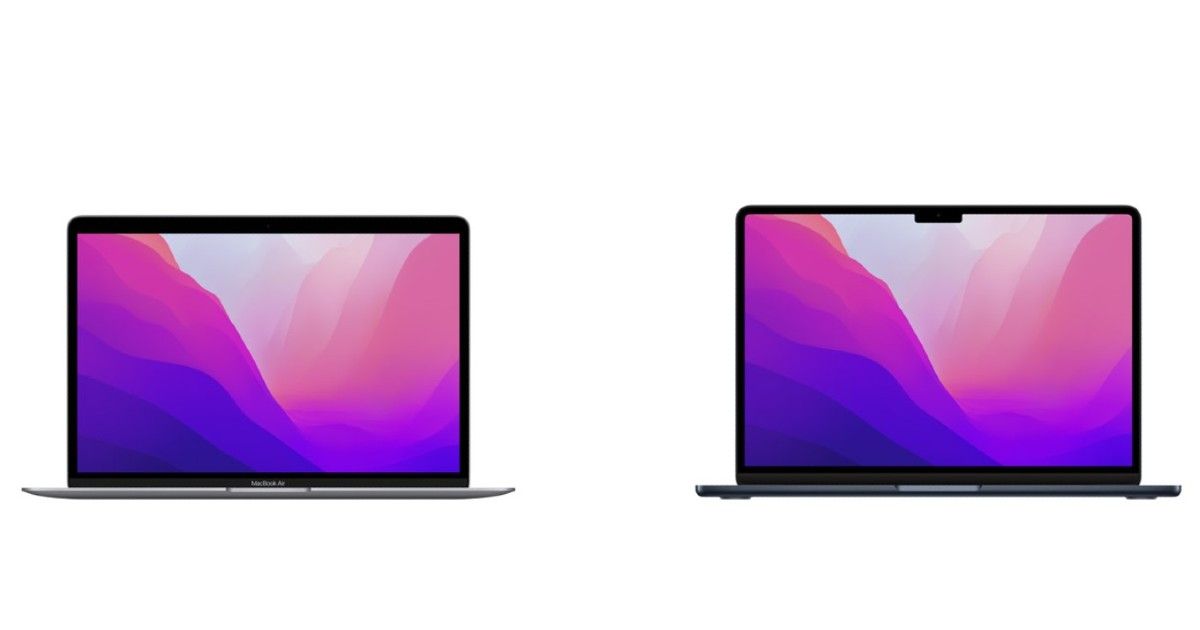 Apple recently launched a new MacBook Air with an M2 chip. The company launched its most popular laptop with an all-new design and upgraded internals. The screen on the new M2 MacBook Air is also slightly larger at 13.6-inches. Days after the launch at WWDC 2022, a new report now claims that a 15-inch MacBook Air is set to launch soon.
Bloomberg's Mark Gurman claims that Apple will launch a 15-inch MacBook Air. In addition to this, the company could also launch a new 12-inch MacBook alongside. Gurman also revealed some details about the M2 Pro and M2 Max chips. Let's take a look at more details about the 15-inch MacBook Air and other models that are rumoured to launch.
15-inch MacBook Air Launch Tipped
Apple might launch a bigger 15-inch MacBook Air early next year. This would be the first MacBook Air in 14 years to feature a 15-inch screen. Gurman stated that the 15-inch model will have a similar design language as the 13.6-inch model. Of course, due to the bigger screen, the 15-inch variant will be wider. We can expect the 15-inch variant to feature the new M2 chip as well.
Apple is also working on a 12-inch MacBook, which it plans to launch in late 2023 or early 2024. It is currently unknown if this 12-inch laptop will be a high-end device or a low-end offering. 
Apple launched a 12-inch MacBook in 2015 with a thin and light form factor. However, the device was criticised for its keyboard issues and relatively slow performance. The 12-inch laptop also came without a fan and had limited ports.
Gurman further added that in 2022, Apple will launch high-end MacBook Pro models with an M2 Pro and M2 Max chips. The new 14-inch and 16-inch models are codenamed J414 and J416. The M2 Max chip will have 12 GPU cores and up to 38 GPU cores as compared to 10 CPU cores and 32 GPU cores in the current models.
Apple is currently also testing new versions of the Mac mini and a revamped Mac Pro internally. The new machines are expected to launch soon.