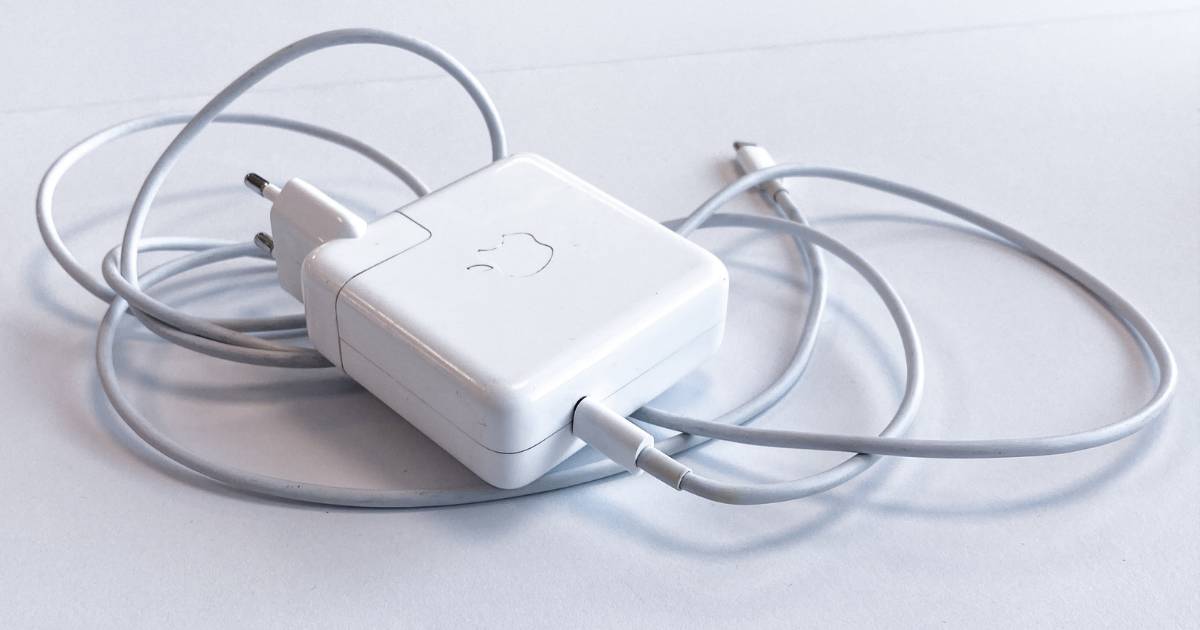 Just a few days ago reports came out mentioning Apple's foray into a new accessory line. The company, in order to solve the problems of those in the Apple universe who carry multiple chargers with them, is rumoured to launch a charging adapter for iPhones, MacBooks or possibly other products, that includes two USB-C ports. This would help the firm reduce the overall carbon footprint as users won't have to carry separate chargers for each iDevice and could plug two products in a single charger. Although we already have several third-party accessory makers with GaN chargers that are compact and can deliver more power via more ports, Apple seems to finally jump on the bandwagon now.
Also read: Apple Plans to Bring OLED Screens to Future iPads, Macbooks; Suppliers Notified to Prepare
Apple 35W Dual USB-C Adapter: Familiar design but unusual placement of USB-C ports
While the popular analyst and tipster Ming-Chi Kuo recently stated that the rumoured accessory will be entering into mass production soon, a user has leaked the first-ever image of the product. Leaked by Charger Lab, the accessory is seen sporting a foldable prong, similar to what Apple chargers have currently in certain regions. We also see the design is more compact and there are circular cutouts on the sides to give a grip while plugging it in or taking it out. However, the most interesting part in the rendered image is the placement of the dual USB-C ports.
#Apple is planning to release its first 35W dual USB-C charger.#ChargerLAB got the leaked pics of it. It adopts foldable prongs, and unlike other chargers, two USB-C ports are side by side.

We'll bring more information about this charger.#applecharger #tech #iPhone14 pic.twitter.com/wzyR7bdHdi

— ChargerLAB (@chargerlab) April 12, 2022
Unlike what is seen usually in GaN chargers by third-party makers, the Apple's 35W charger is seen sporting both ports side-by-side instead of vertical placement. Also unusual is the place of these ports – the bottom side instead of facing the user. As for the look, the 35W dual USB-C charger is expected to sport the same White-coloured, simple design like it is for other Apple chargers.
Also read: Apple AirPods Pro Second-Generation Tipped to Launch in Second Half of 2022
While it may take time for the charger to arrive, a launch is definite since Apple itself confirmed the existence of the device recently in one of its documents – which was taken down quickly. The document clearly mentioned a new Apple 35W Dual USB-C Port Power Adapter. It also mentioned that the adapter has extendable prongs, akin to the company's current wall plugs. The support article didn't mention anything about the GaN solution though.