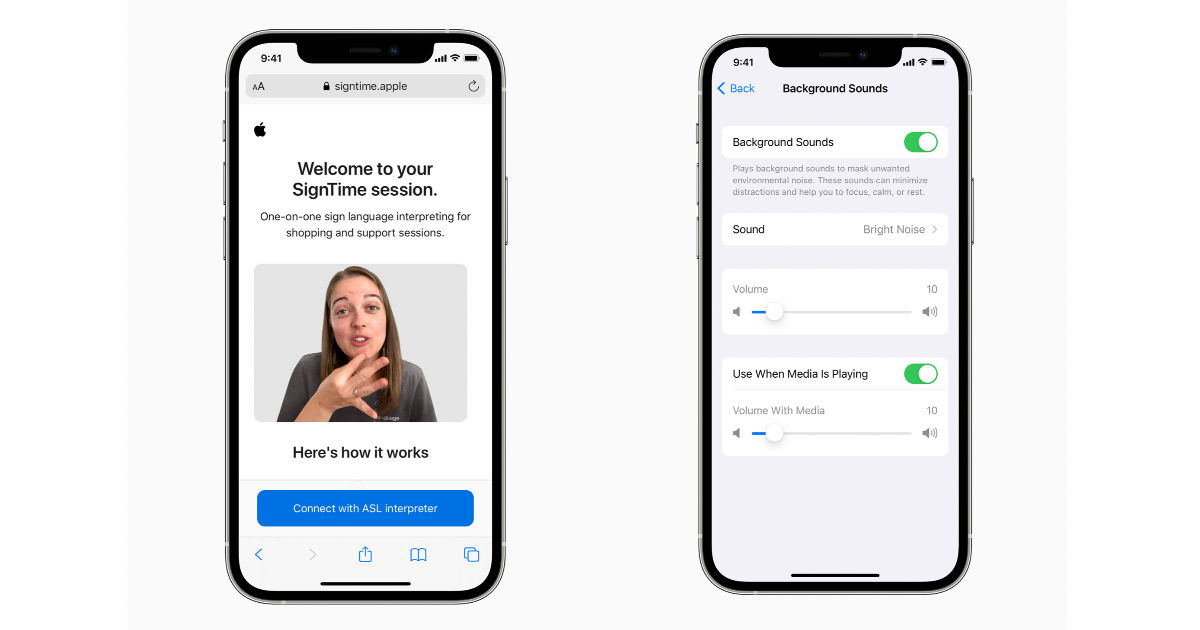 Apple is gearing up for the Worldwide Developer Conference (WWDC) 2021. The annual developer event kicks off on June 7 this year. Apple will make multiple announcements around the upcoming iOS 15, iPadOS 15, macOS and other software. Ahead of the event, the company has introduced some new features before unveiling iOS 15. All features announced earlier today focus on Accessibility. These features are primarily designed for people with mobility, vision, hearing, and cognitive disabilities. Apple says that these features showcase the company's belief that that accessibility is a human right. Let's take a look at the new features coming later this year in iOS 15, iPadOS, watchOS, etc.
Apple previews new Accessibility features designed for people with disabilities
Apple's WWDC kicks off on June 7. Ahead of the event, the iPhone 12 maker has previewed some features coming to iOS 15, iPadOS, etc.
The new features revolve around Accessibility designed for people with mobility, vision, hearing, and cognitive disabilities. Apple Watch, for example, is getting a new AssistiveTouch feature. 
AssistiveTouch for Apple Watch
It allows users with upper body limb differences to take advantage of the features without touching the display or controls. The feature makes use of built-in motion sensors (gyroscope, accelerometer), along with the optical heart rate sensor and on-device machine learning. The Watch can detect subtle differences in muscle movement and tendon activity, letting users navigate a cursor on the display through a series of hand gestures, like a pinch or a clench.
"AssistiveTouch on Apple Watch enables customers who have limb differences to more easily answer incoming calls, control an onscreen motion pointer, and access Notification Center, Control Center, and more," Apple said.
Eye-tracking support for iPad
iPadOS will support third-party eye-tracking devices, making it possible for people to control iPad using just their eyes. Compatible MFi devices can track where a person is looking onscreen and the pointer will move to follow the person's gaze, while extended eye contact performs an action, like a tap. The feature will roll out later this year.
iPhone Hearing Aids and Audiogram Support
Apple is adding bi-directional hearing aids support. The microphones in these new hearing aids enable those who are deaf or hard of hearing to have hands-free phone and FaceTime conversations. The next-generation models from MFi partners will be available later this year.
The company is also bringing support for recognising audiograms – charts that show the results of a hearing test – to Headphone Accommodations. Users can customise their audio with their latest hearing test results imported from a paper or PDF audiogram. Headphone Accommodations amplify soft sounds and adjust certain frequencies to suit a user's hearing.
Background Sounds
This feature will help minimise the everyday distracting sounds help users focus, stay calm, or rest. "Balanced, bright, or dark noise, as well as ocean, rain, or stream sounds continuously play in the background to mask unwanted environmental or external noise, and the sounds mix into or duck under other audio and system sounds," the blog post read.
Display and Text Settings
Users can soon customise the display and text settings in each app. This feature will help those who have colourblindness or other vision challenges.
There's more
Apple is also adding a lot more features like Sound Actions for Switch Control, new Memoji customisations, etc. The company has not yet announced a specific date for the release of these features. Apple is announcing these features to celebrate Global Accessibility Awareness Day, which takes place on May 20.
Thanks for reading till the end of this article. For more such informative and exclusive tech content, like our Facebook page