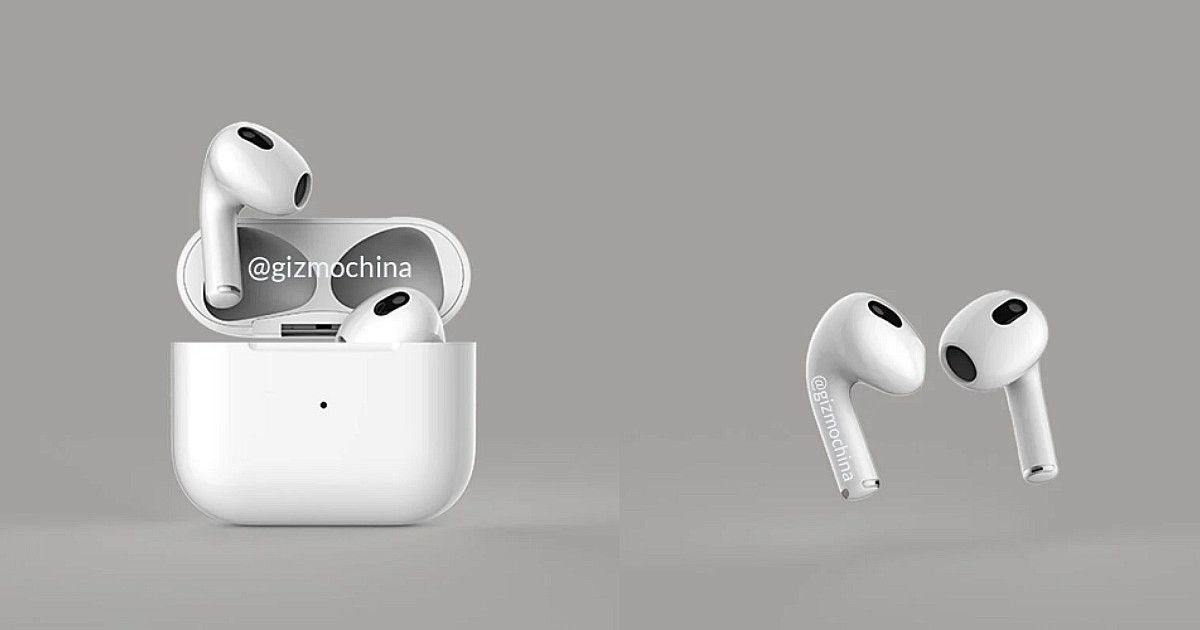 Apple AirPods 3 have been around the rumour mills for a while now, with some speculating a potential launch at the iPhone 13 launch event in September this year. That wasn't to happen, so now, the latest round of rumours suggest that the company's upcoming 'Unleashed' event will feature an appearance from the standard variant of the next generation Apple AirPods. While the event will be entirely focused on the M1X powered MacBook Pro laptops, an appearance from the Apple AirPods 3 will be a welcome addition for potential buyers of true wireless earbuds.
In terms of what is to be expected of the Apple AirPods 3, the rumours have been a bit on and off. Most, however, have been united about the fact that whenever it launches, AirPods 3 will bear a design language closer to the AirPods Pro. It is likely going to standardise wireless charging on the charging case, which Apple introduced in the AirPods 2 that it launched back in 2019. However, the standard AirPods have been left without updates since then, which would therefore suggest that AirPods 3 should be a big enough jump in terms of the overall product.
That, though, isn't quite clear yet. Most rumours have now stated that it is unlikely that Apple will merge the standard and Pro AirPods. This in turn suggests that despite early rumours, active noise cancellation will remain exclusive to the AirPods Pro lineup, and the Apple AirPods 3 will not have this rather common feature. ANC has become increasingly common even in the least expensive earbuds nowadays, and the AirPods 3 not featuring it is bound to raise at least a few eyebrows. This, however, will not be the first time that Apple overlooks a feature that's become common in the lower price ranges as well.
The Apple AirPods 3 might offer upgrades in terms of their audio drivers, as a result, along with the redesigned earbuds and charging case as its biggest changes. Apple's recent trends suggest that it has also not increased the pricing of new generation products, which was a common practice before. As a result, it will be interesting to see how Apple prices the upcoming AirPods, and where it ranks in line with the next generation AirPods Pro as well.