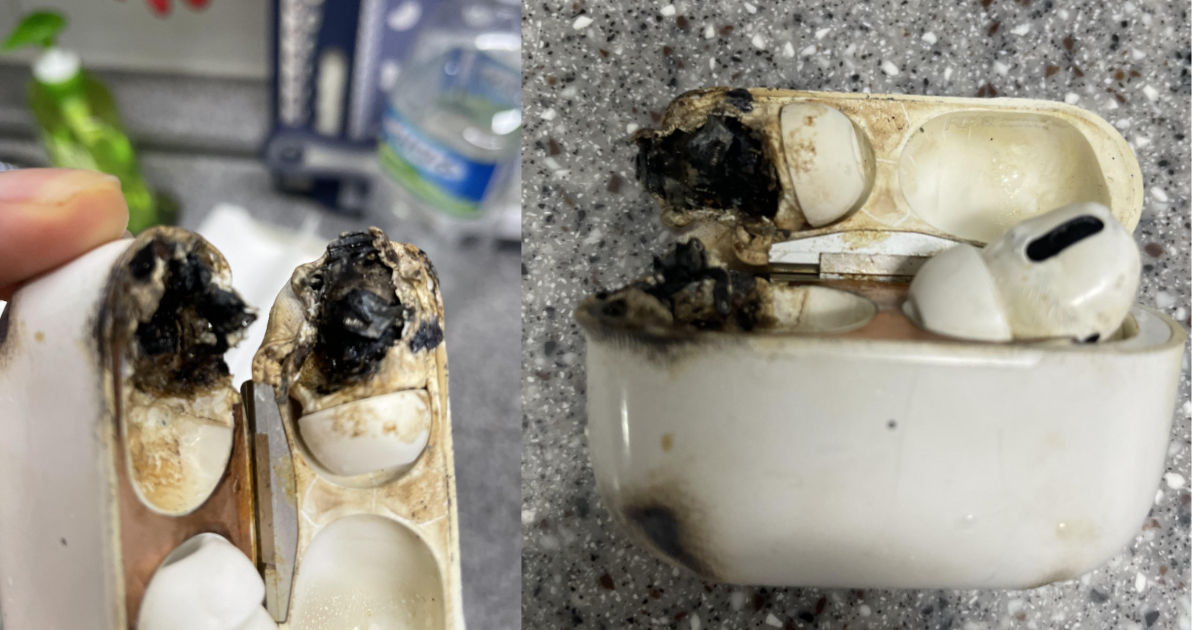 Apple typically offers the highest level of product quality in the industry. Customers who use Apple-certified products do not tend to complain about the durability. However, there seems to be a rare case where AirPods Pro has exploded. A user claims that the Pro AirPods exploded when charged via Apple's own USB cable. The user also attached images of the exploded truly wireless earbuds. He claims to have got a slight burn in the hand. The user has contacted Apple after experiencing the unfortunate incident. Let's take a look at more details on the AirPods Pro charging case exploding incident.
Apple AirPods Pro explode when kept on charge using the company's charging cable
A user has claimed that their AirPods Pro exploded when kept on charge. The user has connected with Apple to look into the issue.
Images shared by the user show that the burnt charging case and the earbuds. A part of the charging case seems too have melted due to the burn. The user claims that they used Apple's own charging cable and a Baseus UM2 PD charging adapter to charge the TWS. Based on the images, it seems like the charging case must have sorted while on charge. The explosion was bad that the left earbud seems to have broken into two parts, with the silicon ear tip sticking to the case's lid.
The user claims to have got slight in the hand. He has contacted Apple Support to look into the matter. We don't often come across users complaining about their Apple products exploding. The company has maintained a reputation for offering the highest quality of products in the industry. Apple is yet to respond to the incident. The company is likely to investigate the issue in the coming days.
A report of two users suing Apple over the explosion and overheating devices surfaced online in March 2021. One of the two incidents involved a user's iPhone X that apparently exploded in his pocket in 2019. The customer decided to take action after almost two years as Apple did not respond to his concerns. Another user claimed that their Apple Watch overheated and they faced burns on the wrist.