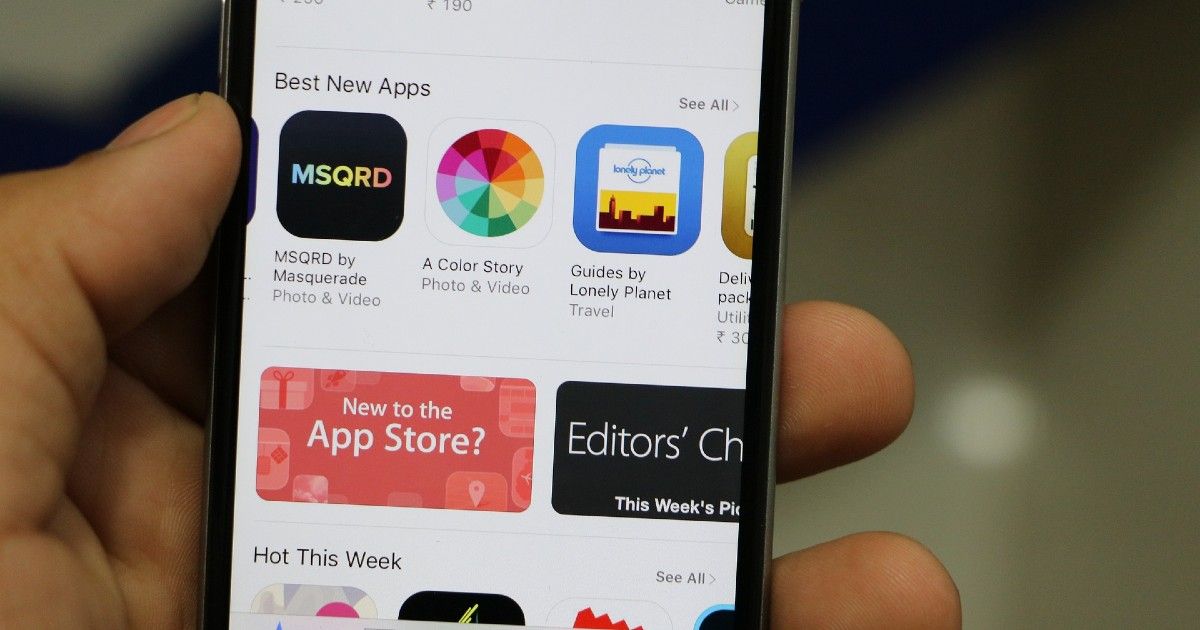 Apple's App Store has three new payment modes that favours Indian users. The company has reportedly added the UPI, Rupay and Net Banking payment options to the App Store and iTunes payments systems. So far, the company only allowed credit and debit cards on its platforms, which may have made it difficult for some users to make payments on the App Store and iTunes. The new payment modes will be applicable for buying apps on Apple's stores, buying music and other content on iTunes, and also for in-app purchases. The company's Face-ID purchases will also be available for the domestic payment systems.
The RuPay payment mode was launched in India in 2012, while the Unified Payments Interface (UPI) was announced in 2016. The UPI system has been acclaimed worldwide, and is amongst the largest payment systems in the world. It allows users a level of security, by hiding their bank account details from all providers. Instead, UPI creates an email-id like system combined with pins to facilitate payments on mobile phones. The UPI payment system also uses QR codes.
How to enable domestic payment systems on Apple devices
Enabling domestic payment systems on the iPhone is quite simple. Follow the following steps.
Open the Settings app on your phone or iPad.

Swipe down to get the Search bar on top.

Write 'Payments' in the search bar and tap on the Payments and Shipping option in Apple ID.

This will show a list of payment methods, including UPI, RuPay and Net Banking.

Tap the option you want and add the details.
You can also use these payment systems to add funds to your Apple account, which will then be used for payments. Using the UPI mode will require you to authenticate the purchase from whichever UPI app you use, like Google Pay, PhonePe or PayTM.
Adding domestic payment methods is the newest in a host of India-centric things Apple has been doing. The company also launched its first online store late last year, and offers users specific EMI options through the platform too. It's unclear whether these options will be usable for recurring payments on Apple's systems.