Highlights
Apple marked more than 25 years in India this week.
The company is celebrating the feat as it gears up to open its first official store in India.
Apple CEO Tim Cook shared his thoughts on how important India is to the company.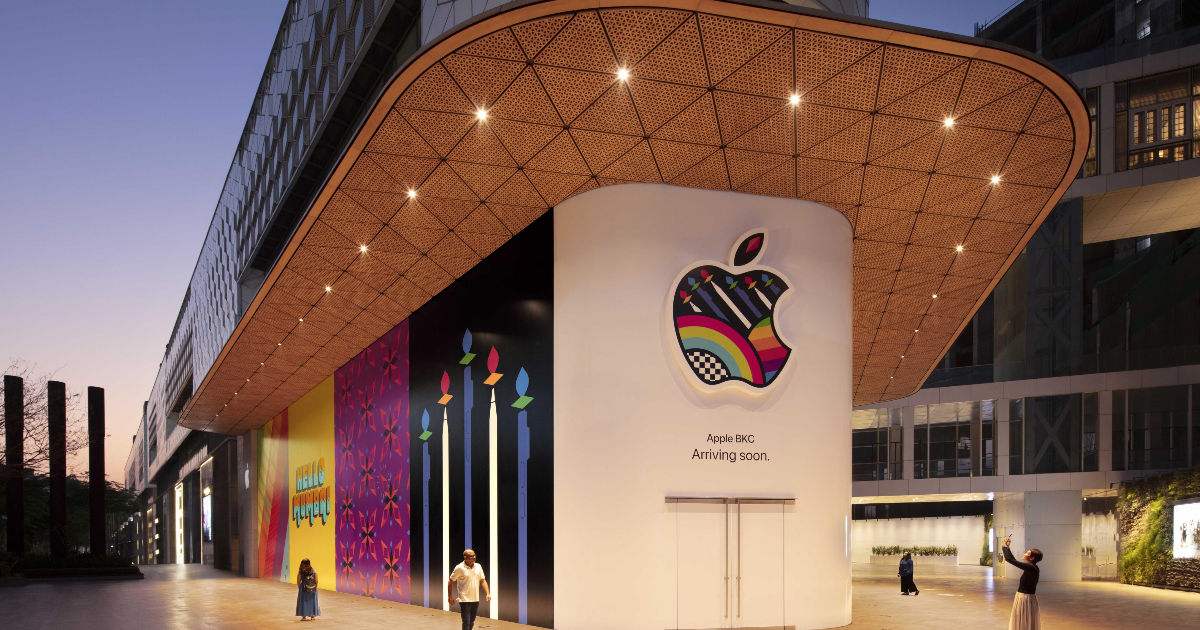 Apple is celebrating more than 25 years in India. The US tech giant, over the years, has launched several products across various categories and segments in India. Despite being a premium brand, Apple has witnessed some significant growth over the years. Due to this, the company has shown some added interest in India. Be it launching the iPhone in India alongside the US or partnering with its suppliers for the "Made in India iPhone," Apple has shown time and again how important the Indian market is for the company.
Apple CEO Tim Cook also shared his thoughts on the same. Adding on to the company's mission of enriching lives and empowering people around the world, Cook said, "India has such a beautiful culture and an incredible energy, and we're excited to build on our long-standing history — supporting our customers, investing in local communities, and working together to build a better future with innovations that serve humanity."
The company is also opening its first Apple Store in India. Apple will open its first offline store in Mumbai's BKC, followed by another one in New Delhi. Called Apple BKC, the company will open the doors of its first store in India to customers in Mumbai on April 18. The Apple Saket store in New Delhi's Select City Walk mall will be opened on April 20. These new retail locations mark a significant expansion in India that will offer great new ways to browse, discover, and buy Apple products with exceptional service and experiences for customers.
In terms of services, the company has been offering iCloud, Apple Arcade, Apple TV+, etc. to customers in India. It also partnered with local artists for Apple Music, such as Mali, Armaan Malik, DIVINE, and Sandunes through expert curation and editorial.
The US tech giant has been making the iPhone in India since 2017. However, over the years, newer models are being assembled in India at a faster timeline than before. The first iPhone that was assembled in India was the iPhone SE 2016. This was followed by the iPhone 12 and iPhone 13, which were made in India a few months after the global launch. The iPhone 14, on the other hand, was confirmed to be made in India within days of its global launch.
Also Read: iPhone 14 Pro Review: The Best iPhone You Can Buy This Year
The company revealed that its community of app developers now supports more than 1 million jobs. In addition to this, App Store payouts to developers in India have more than tripled since 2018. The company further revealed that it is working one-on-one with developers as part of the iOS App Design and Development Accelerator in Bengaluru to help them make their apps better. Since 2017, the accelerator has hosted sessions for more than 15,000 developers, the company revealed.
Also Read: Apple Announces All Its Products to Use 100% Recycled Cobalt in Batteries by 2025