Highlights
Apple CEO Tim Cook is in Mumbai for the opening of the Apple BKC store.
Cook confirmed his presence in Mumbai via Twitter.
Apple will open its second retail store in New Delhi's Saket.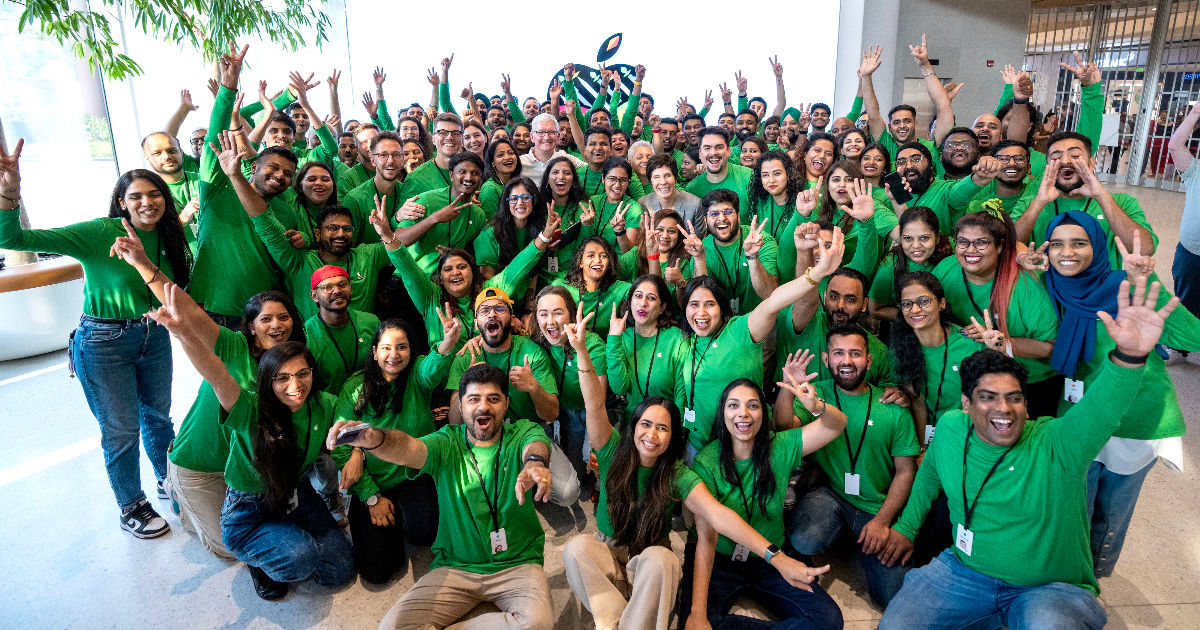 Apple is set to open its first offline store in India. The company will open its Apple BKC store to customers on April 18 at 11 am. The US tech giant has several things planned for its first set of customers who will enter the store tomorrow in Mumbai. Adding to the celebration is the confirmation of Apple CEO Tim Cook being present at the BKC store in Mumbai. Cook confirmed his presence via a Twitter post while revealing the news of being a part of the store's team to welcome customers walking through the Apple BKC store.
The Apple CEO also met billionaire Mukesh Ambani, Managing Director of Reliance Industries, which also owns the Jio World Drive Mall in BKC, Mumbai.
"Hello, Mumbai! We can't wait to welcome our customers to the new Apple BKC tomorrow," Cook tweeted. He also shared a photo clicked with store employees who will be greeting customers tomorrow. Apple, in a closed media-only event, revealed that it has 100 employees at the BKC store in Mumbai, who can speak 20 different languages. The company also revealed that 50 per cent of its staff are women. In addition to this, the Apple BKC store is carbon neutral at launch as it runs completely on solar power.
Hello, Mumbai! We can't wait to welcome our customers to the new Apple BKC tomorrow. 🇮🇳 pic.twitter.com/9V5074OA8W

— Tim Cook (@tim_cook) April 17, 2023
Cook's presence at the Apple BKC store further highlights how important India is for the company. Apple is also celebrating its 25 years in India this week. Cook said that "India has such a beautiful culture and an incredible energy, and we're excited to build on our long-standing history — supporting our customers, investing in local communities, and working together to build a better future with innovations that serve humanity."
Apple is also opening its second retail store in Select City Walk Mall, Saket, New Delhi. The second store will be open to customers from April 20. Called Apple Saket, the new Apple Store's design is inspired by various gates of New Delhi. It is unknown if Cook will be at the opening of the New Delhi Store on April 20.
Apple's offline presence in India will help offer a one-stop experience. Customers who visit the store can not only try various Apple products on display but can also interact with experts, customise their device's configuration, get an engraving done on eligible products, etc. Apple is also expected to provide better trade-in value for exchange deals when customers bring in their old smartphones to buy an iPhone. In addition to this, the Apple Store could also become an outlet for customers who want to recycle their smartphones while making a new purchase.
The company might open more stores in India. The retail stores might act as a catalyst for the company's growth in India. Tarun Pathak, Research Director, Counterpoint, told MySmartPrice that Apple's latest retail push might help to consolidate its position in India.
"In 2022, the share of premium segment smartphones (>INR 30,000 or ~USD360) has crossed the 10% mark for the first time, reaching 11%. The easily available financing schemes are increasing the affordability factor and making it possible for more consumers to purchase a premium smartphone. All this is working in favour of Apple as it is operating only in the premium segment space," Pathak said. You can click here to know more about the same.