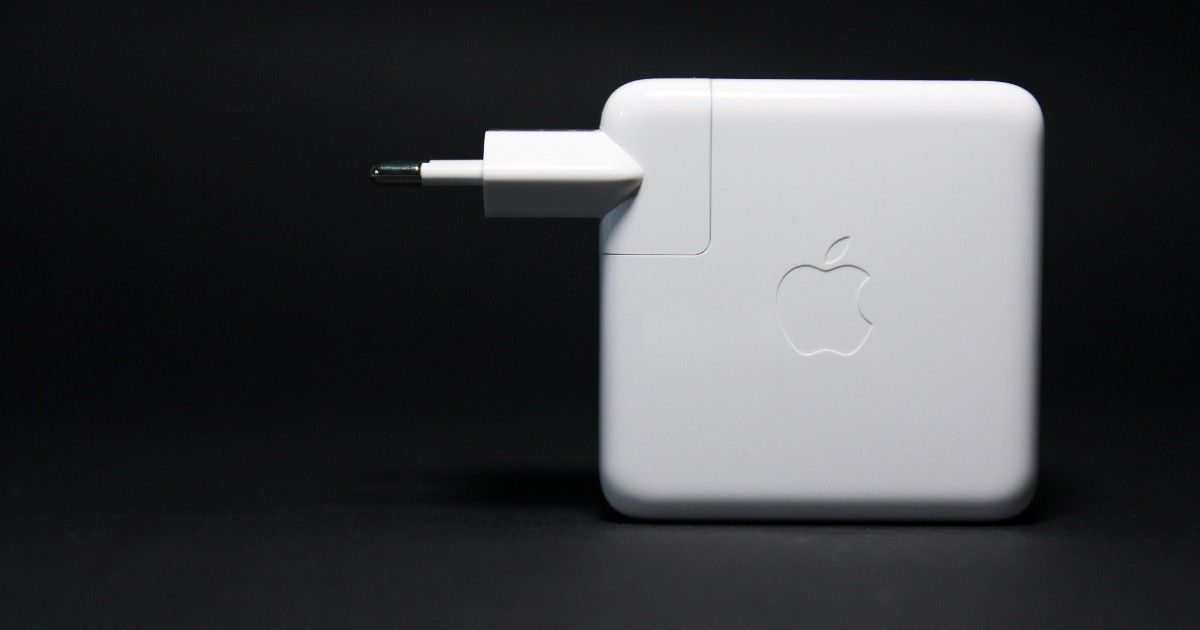 With the "Work from anywhere" concept getting a wider adoption across different sectors, a need for more portable devices and accessories is felt by several million working individuals worldwide. While the smartphone and laptop makers are pushing for more compact form factor devices that can deliver more power, the pressure is also felt immensely on accessory makers. Apple, being one of those leading companies that has a market in both segments, is trying to catch up to other third-party accessory makers in its own way. As per a recent report, the firm seems a step closer to launching its first-ever charging adapter with two USB-C ports.
Also read: Apple Plans to Bring OLED Screens to Future iPads, Macbooks; Suppliers Notified to Prepare
Until now, Apple has stuck with chargers with single ports, be it for charging iPhones, iPads, MacBooks, Apple TV or anything else. This has indirectly forced those in the Apple universe to carry separate chargers for different Apple devices. Many have hopped on to the GaN (Gallium Nitride) charging solutions offered by third-party makers like Belkin, Stuffcool and more. However, Apple seems to have finally understood the issue.
Predicted last month that a new charger of about 30W would come in 2022. Components are nearing mass production, and this year's shipment estimation could reach 2-3M units.https://t.co/Xb2keIGYSQ

— 郭明錤 (Ming-Chi Kuo) (@mingchikuo) April 9, 2022
Apple's Dual USB-C Port Adapter: Expected Launch Timeframe
According to the popular analyst and Apple tipster, Ming Chi Kuo, the company's first-ever charger with dual USB-C ports will soon be entering mass production. Although this is good news for Apple fans, it is still not for sure when exactly we will see it hit the markets. Usually, a device entering mass production means that it will be witnessing an official launch within the next six months. In his tweet, Kuo adds that the charger will arrive in 2022 itself and will have around 30W charging capability. In addition, he predicts that the iPhone-maker could see a shipment of around 2-3 million units for the particular accessory.
Also read: Apple AirPods Pro Second-Generation Tipped to Launch in Second Half of 2022
Kuo's tweet comes a few days after the company itself mentioned the charger in one of their support documents on the website. The document, spotted by 9to5Mac, clearly mentioned a new Apple 35W Dual USB-C Port Power Adapter. It also mentioned that the adapter has extendable prongs, akin to the company's current wall plugs. The support article didn't mention anything about the GaN solution and was removed quickly.
Moving to GaN Means A Step Closer To Becoming Carbon Neutral
GaN or not, there's no confirmation on that. However, if Apple goes for a GaN solution, it could also launch chargers with more than two ports in the future. For those unaware, Gallium Nitride is a material that is being increasingly used in semiconductors to produce less heat. With lesser heat, manufacturers can pack more components together – making the charger smaller and with more USB-A or USB-C ports.
Moving to such a solution would help Apple in its aim to reduce carbon footprint worldwide. Adding more ports may result in users buying fewer chargers for other iDevices. The company has already stopped selling chargers inside the box for iPhones and has previously claimed to be 100% Carbon Neutral by 2030.