Highlights
The first foldable device by Apple could be an iPad.
Apple's foldable iPad could launch in late 2024.
The device is said to sport a carbon fibre frame design.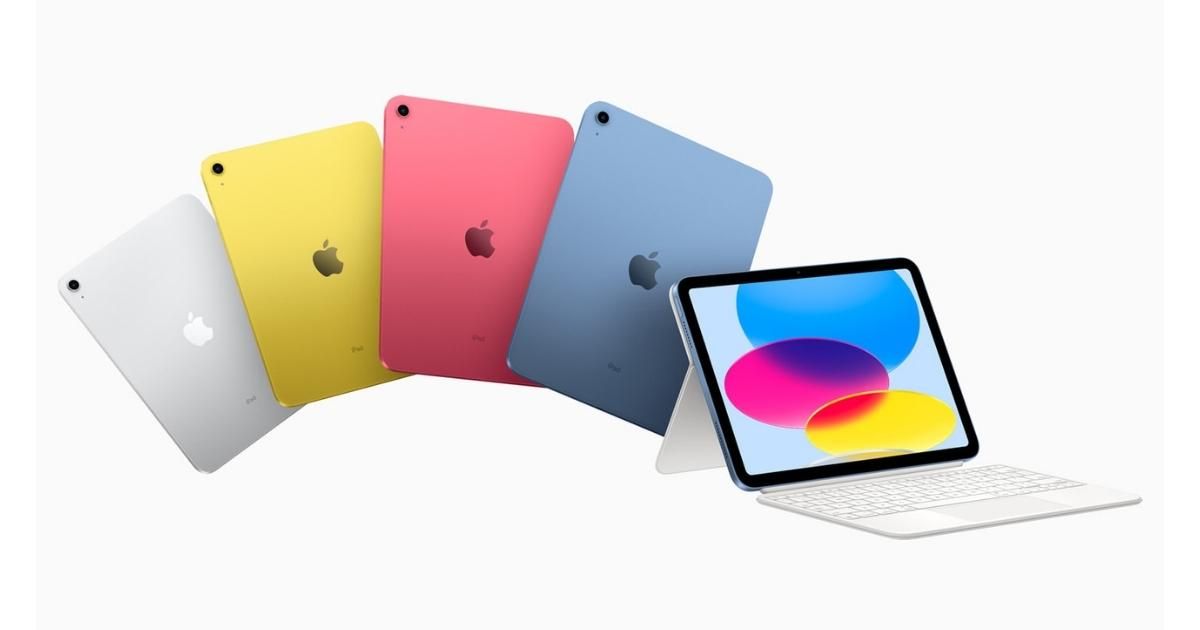 Apple's first foldable device could be iPad and it could launch as early as 2024, according to a DigiTimes report. Citing supply chain sources, the report suggests that small-scale production of foldable iPad units could begin at the end of 2024 and the launch announcement could be made in late 2024 or early 2025.
The latest report is in line with a previous post by analyst Ming-Chi Kuo on X, who said that a foldable iPad is expected in 2024. He added that China-based polishing and fitting supplier Anjie Technology will be the new beneficiary of the foldable iPad.
Apple's Foldable iPad Could Launch In 2024
A DigiTimes report and a series of X posts by Kuo both hint at a 2024 launch for a foldable iPad. However, the DigitTimes also suggested that the foldable iPad could be announced either late 2024 or early 2025.
At this point, there is not much known about the first foldable device by Apple, but the latest reports at least strongly suggest that it would be an iPad and not a foldable iPhone. Kuo also revealed that the foldable iPad will sport a carbon fibre frame design, which is supposed to make it lighter and more durable.
Even as leaks of a foldable iPad have started pouring in, it will be crucial to wait for an official announcement. It will be interesting to see whether Apple goes with a single large foldable display with a crease or two separate displays for the new device.
To give a perspective, the largest display offered on an iPad is 12.9 inches on the iPad Pro and it is priced starting at Rs 1,12,900 in India. It will be interesting to see which screen size Apple decides to go for and how will it be priced.
Notably, this is not the first time that rumours of a foldable device by Apple have surfaced. In October 2022, CCS Insight's Chief Analyst Ben Wood said in an interview with CNBC that adopting foldable technology directly on the iPhone could be a risky move for Apple as a foldable iPhone could be a lot more expensive and any issues with the device could lead to a "feeding frenzy with critics". Therefore, Apple will test foldable technology widely on the iPad before adopting it on the iPhone, Wood added.
New iPad, iPad Air, iPad Mini Launch Soon
Meanwhile, Apple is believed to be gearing up to launch a new base model iPad, iPad Air, and iPad Mini this week, according to a Supercharged report. The new devices could be announced at an iPad-focused media briefing later this week.
The new iPad models will come with an upgraded processor. The current-generation iPad Air, which is powered by the M1 chipset could launch with an M2 processor. The new iPad Mini and base iPad model are said to pack A16 Bionic SoC.
Since an official announcement by Apple is awaited, the information needs to be taken with a pinch of salt. Even as Supercharged and 9to5Mac have both hinted at an imminent launch, Apple insider Mark Gurman disagreed with the information suggesting the new devices will be released towards the end of the year.