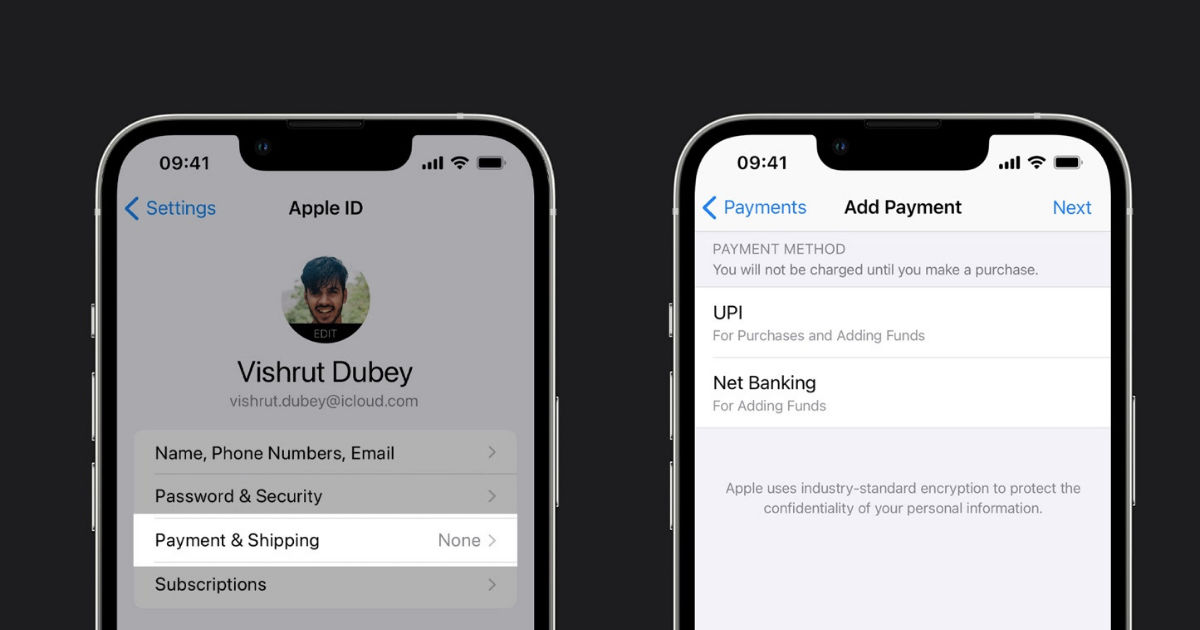 Apple has announced that starting June 1, it will no longer be accepting credit cards and debit cards in India for its services. This comes two weeks after the company removed the credit and debit card payment options from all of its services in the country. The Cupertino tech-based giant has attributed the Reserve Bank of India regulations for this step. It is most likely that these are the RBI auto-debit rules because of which Apple has taken this step.
That said, it means that you will not be able to pay for the services you use on your Apple devices via credit and debit card from June 1 onwards in India. However, Apple has also clarified that users can either use UPI or net banking to continue using Apple services. We will be breaking down the story into five points to make you understand better Apple's new payment guidelines for India.
1. What is the Reserve Bank of India's new regulation?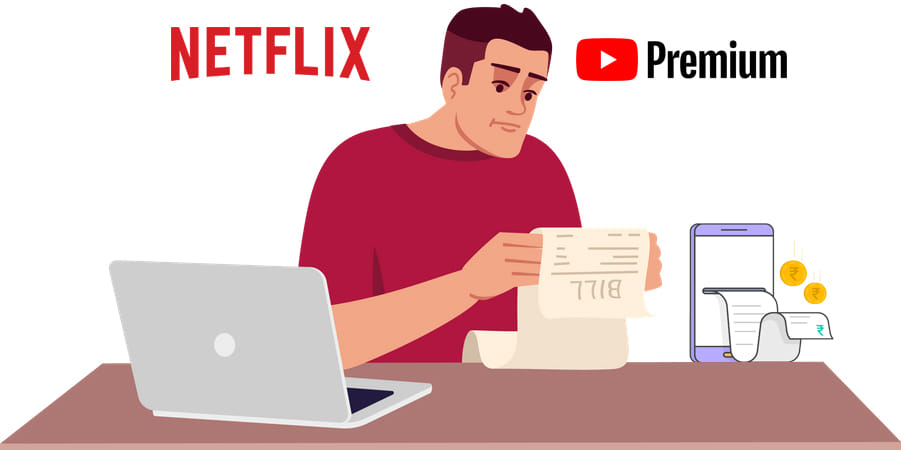 Reserve Bank of India, also called RBI, has laid down new guidelines for auto-debit online transactions in 2019. However, it took more than a year for RBI to imply these rules, which came into effect in October 2021. But what are the new auto-debit rules and why they are causing trouble to merchants?
First of all, let's understand the new regulation. The new RBI auto-debit regulation says that users will first have to re-register their card with merchants like YouTube, Netflix and others in case of recurring payments. The new change will apply only to transactions made using credit cards, debit cards, and prepaid cards. To register the card, you will have to go through two-factor authentication to complete the registration. Once you have registered for recurring payments, you will receive an SMS from your bank indicating the status.
For each transaction above Rs 5,000, users will receive a message from the bank 24 hours before processing the transaction. It may ask you to approve the transaction via a link attached in SMS. Only after your approval, it will be processed. For transactions below Rs 5,000, you will still be asked if you wish to cancel the upcoming transaction or not.
2. When does Apple stops processing payments?
Apple has clarified that it will stop accepting credit and debit cards for its payment services from June 1, 2022, in India. This means that if you do not have sufficient balance for Apple subscription services, then you might end up losing the services. It is possible that Apple might allow you some time to add alternative payment options post-June 1. Apple, on April 18, 2022, issued a support message about the restrictions it had imposed. And earlier this month, it removed the option to pay from credit or debit cards in India.
3. How to Avoid Interruptions to Your Subscriptions and other Purchases
The best way to avoid the delay in the subscriptions and purchases, it is vital that you add UPI or Net Banking as a payment method. While the credit and debit card options have been removed from the payment page, you can still use UPI or net banking as a mode to pay for the Apple services. Apple will now accept only UPI and net banking in India as an original mode of payment which it introduced last year in the country.
To link your UPI account with your Apple ID, follow the steps mentioned below.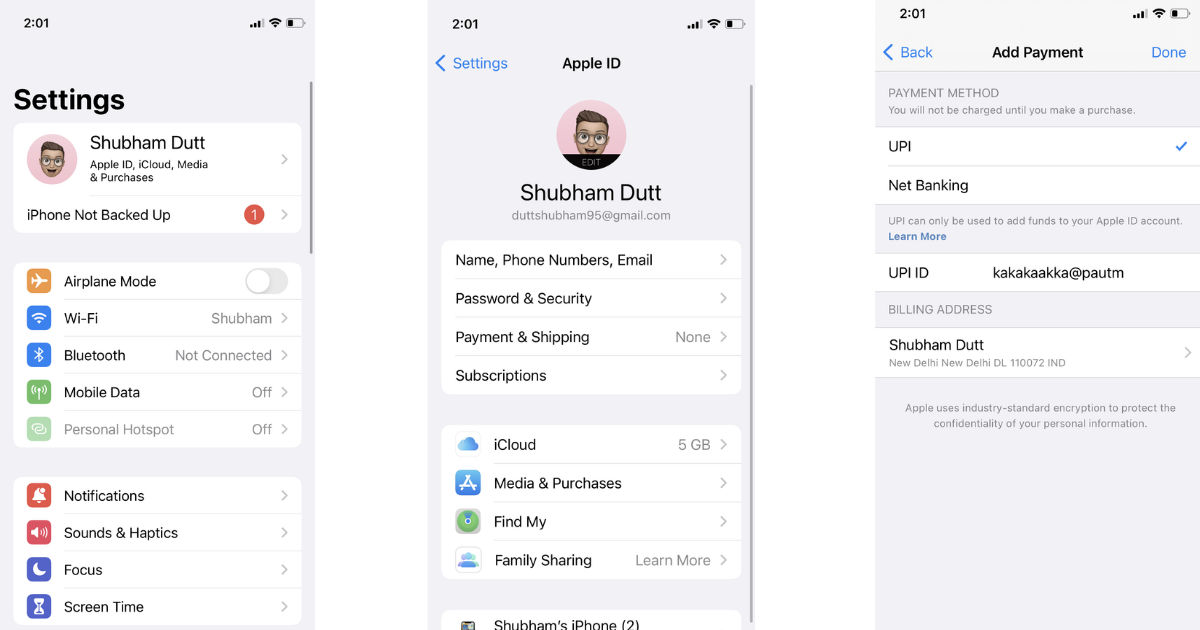 Open the Settings on iPhone and click on Apple ID on the top.
Click on Payment and Shipping option in your Apple ID.
Click on Add Payment Method and tap on UPI. Enter your UPI ID and it will be linked after verification.
4. You can add funds to your Apple ID Balance
Apple ID balance is a wallet based service through which you can pay for apps, games, music, iCloud storage, and more. Apple will auto-debit the funds from the Apple ID balance for subscriptions and other purchases. To use the company's services in India, users can add funds to their Apple ID balance so that Apple can deduct it each month. If they fail to keep sufficient balance, then Apple will pause their subscription plans.
To add funds to your Apple ID balance in India, follow the steps mentioned below.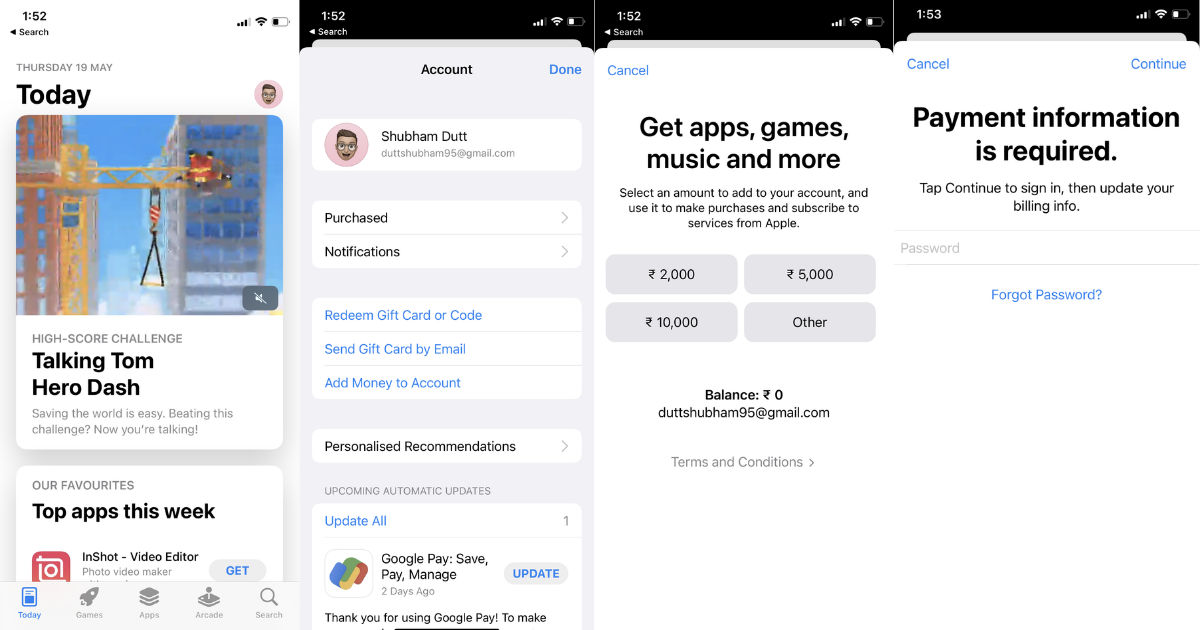 Open Apple App store on your iPhone.
Click on the profile picture on the top right corner of the screen.
Click on 'Add Money to Account' option' and select an amount on the next page.
Now, enter your Apple ID password and make the payment through the given modes.
5. Your Subscriptions will Continue as long as you have a Sufficient Balance
To keep using your Apple-based subscription, you need to update your payment option with Apple balance, UPI, or net banking only. Apple, in the mail, has written "Your subscriptions will continue as long as you have a sufficient balance. If you are an Apple Music, TV+, iCloud+ or third-party subscriber and we cannot renew your subscription, your subscription will automatically expire." Meaning once your Apple balance expires, all the above-mentioned subscription services will not work.