Highlights
Apple Card is currently available only in the United States.
Apple is in talks with the Reserve Bank of India (RBI) and HDFC Bank for the Indian release.
RBI has declined to offer any special considerations to Apple for the credit card release.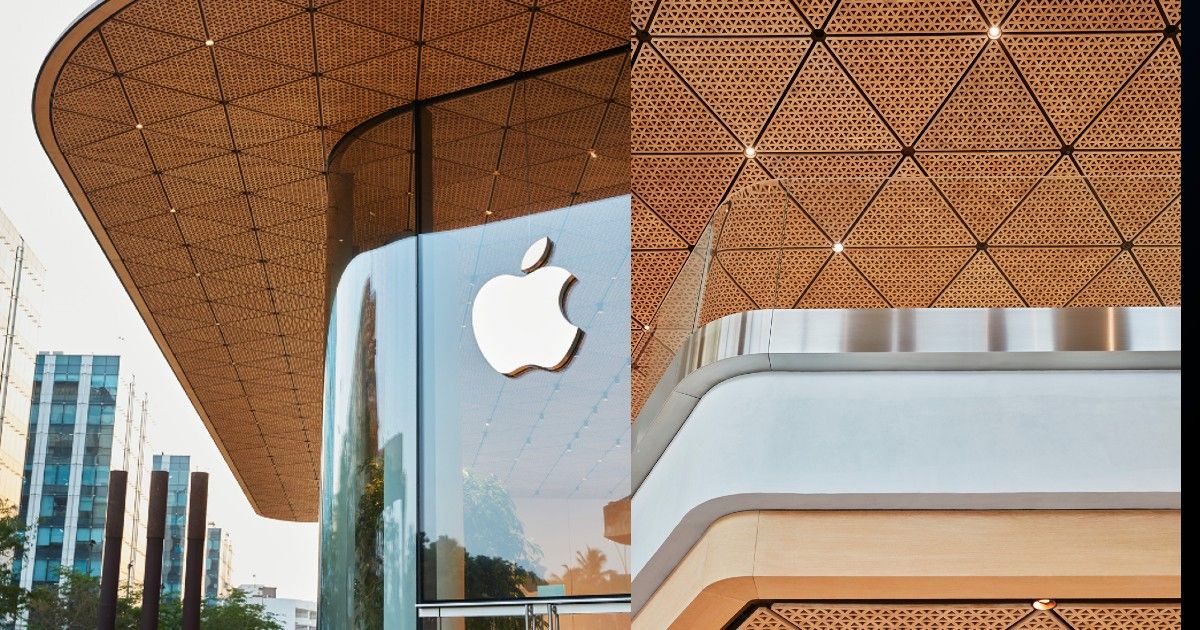 Apple Card is in existence for over three years but it has been exclusive to American users ever since. This could change sooner than later as the company is now reportedly working on bringing the premium credit card to India. It has begun necessary discussions with the regulators and banks for the release. Additionally, Apple is considering bringing Apple Pay to India.
Apple Credit Card And Apple Pay Coming Soon to India?
Per a report from Moneycontrol citing anonymous sources, Apple is looking at the possibility of releasing its credit card in India. The company has opened conversations with the Regular Bank of India (RBI) and HDFC Bank regarding the proposed release plans. These discussions are in very early stages and nothing is confirmed yet. This is the reason there is no timeline for when we can expect to see the card become official in India.
Tim Cook, CEO of Apple, is reported to have met with Sashidhar Jagdishan, CEO and MD of HDFC Bank. The meeting between the two top executives took place during Cook's visit to India in April. It was the time when he was in the country for Apple Store launches.
Apple's discussions with RBI were about the modalities of the card. However, RBI has asked the Cupertino-based tech giant to follow the standard procedure for releasing co-branded credit cards in India. The regulator has refused to offer any special considerations to the company. It is something that could decide if Apple will actually release its credit card in India or not.
Also Read: Apple Says Credit and Debit Cards Can No Longer Be Used for Purchases on App Store in India
Apple Card in the United States is a premium titanium metal credit card offering. It was released in partnership with Goldman Sachs and MasterCard three years ago. It comes with various benefits like no fees, unlimited daily cashback with every purchase, 1% cashback when the physical card is used wherever Mastercard is accepted, 2% cashback when Apple Pay is used, and 3% cashback when used at Apple or select merchants.
It is expected that even if Apple Card makes it to India, it will likely look and work differently than its US counterpart. This is because while Apple is in control of the business in the US, it is the credit card issuer bank that runs the business in India. One of the sources was quoted as saying, "To get all the premium Apple customers on board for their credit card is a great proposition for the banks, but none of them can offer any substantial privileges as the regulations around this are strict."
Apple Pay India Launch Plans
The report further adds Apple is also in talks with the National Payments Corporation of India (NPCI) for launching Apple Pay in India. This claim has also been corroborated by a separate TechCrunch report.
Apple Pay in India will likely be powered by UPI which has become a mainstream mode of payment. The company is hoping to allow iPhone customers to make UPI payments by scanning QR codes without relying on any PSP app. Similar to the credit card, these are just discussions at this point in time and Apple is yet to make a final decision regarding the release.