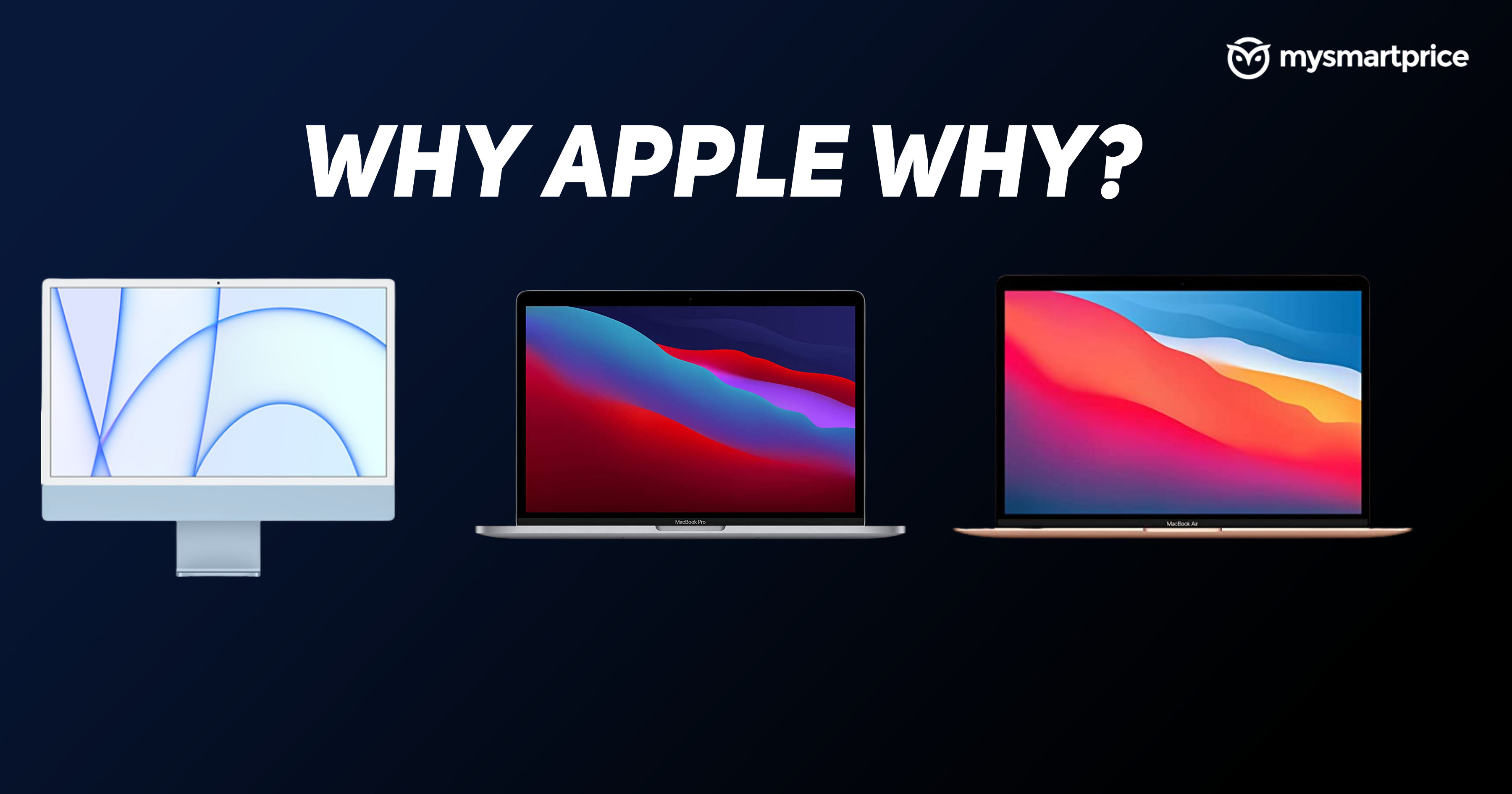 Apple brought in a shiny new iMac last night, and to sweeten things up, made sure that the pro computers of the Apple arsenal are no longer boring. The new 2021 Apple iMac is definitely exciting, thanks to the M1 SoC, a new design that has seen the company create an almost unbelievably thin all-in-one computer body measuring just 11.5mm in thickness, and the whole nine yards in terms of performance. It's almost as good as what you can hope for – well, almost. Despite going all hyperbolic and showing all the pro stuff that the new iMac can do, there's one piece of the jigsaw that just doesn't quite fit – storage.
Why 256GB isn't enough
The 2021 iMac comes with at least 256GB of storage, which is in line with the M1-powered MacBook Pro, both 13-inch and 16-inch, and even the M1-based Mac mini. This, to be fair, is a clear upgrade from the 128GB base storage that all Macs came with until the company unveiled the M1 SoC. Twice the amount of base storage may not exactly be a very bad place to start with, but with the new machines, Apple is quoting a crazy amount of pro stuff that you can do. We're talking about live rendering and previewing up to five 4K video edit workflows at the same time, while also having power to spare for a video call on the side or multiple browser tabs.
The question that such performance claims raise is, if you are a user who really can justify such performance at hand, is 256GB of storage really enough? Far from it, since uncompressed 4K footage – particularly from cameras such as the new Sony a7S III – are pretty heavy, so as a user, you can potentially run up the entirety of the available internal storage in one workflow's footage. You can, of course, pay more to upgrade to a 1TB storage variant for the iMac, the MacBook Pro and the Mac mini, but given that Apple pegs its computers as ideal work machines for pros, is it really justified for the company to not offer enough storage to go with it?
Apple track records
Apple has had a history with this before as well. Not until long ago, Apple sold 128GB MacBook Pro laptops which were simply too low in terms of storage. Up until 2016, Apple obstinately persisted with 16GB base storage variants in its iPhones, even when the rest of the world had moved on to at least 32GB. It finally took the company criticism it faced from the launch of the 16GB iPhone SE (2016) to finally move to 32GB with the iPhone 7, and it has thankfully progressed to at least 64GB with newer models such as the iPhone 11. That said, it still lags behind on the storage front, in comparison with flagship devices such as the Samsung Galaxy S21 series.
Is it time for Apple to move to higher storage variants with its devices – especially the ones it labels as 'Pro'? We reckon it is, and given that Apple as a company has always catered more closely to creators throughout its celebrated history, we certainly hope it's listening to us for a future refresh of its super powerful computers.
Thanks for reading till the end of this article. For more such informative and exclusive tech content, like our Facebook page