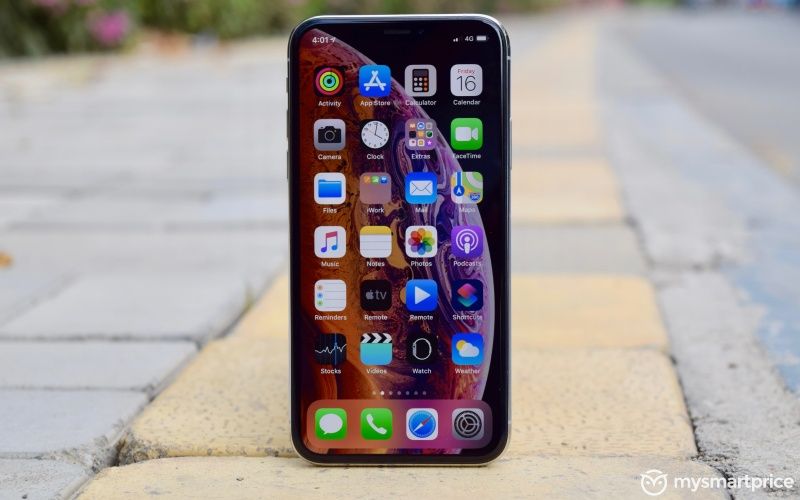 Earlier this month, Apple began pushing the iOS 12.1.1 update for iPhones and iPads. The update introduces a few new features and also fixes some serious issues that were present in the previous iOS releases. Unfortunately, however, it now appears the iOS 12.1.1 has a major bug that has made it impossible for some users to access cellular data on their iPhones. Reliance Jio subscribers seem to have been the most affected in India, with many of them reporting the bug on Twitter.
Apple iOS 12.1.1 Cellular Data Issues Affecting Jio Users in India
Now that a few days have passed since Apple began seeding the iOS 12.1.1 update, a large number of users are starting to report the issue online. While some users are reporting complete 4G data failure, others claim they are able to use mobile data to browse the web in Safari but not with other apps such as Amazon and Twitter. Reliance Jio subscribers in India are also affected by this bug in iOS 12.1.1. Those who have installed the update on their iPhones are unable to access Jio's 4G data network, forcing them to connect to a Wi-Fi network to stay online.
If you are a Reliance Jio subscriber and are yet to install the iOS 12.1.1 update on your iPhone, it would be a good idea not to install the update. Instead, you should wait until Apple releases a fix for the issue. While Apple is aware of this issue, there is no word yet on how long iPhone owners will need to wait for the issue to be fixed.
The iOS 12.1.1 update makes it much easier for users to switch between the rear and front-facing cameras in FaceTime. It also introduces Live Photo capture during one-to-one FaceTime calls. Some of the other highlights of the iOS 12.1.1 update include Dual SIM with eSIM support for additional carriers on the latest 2018 iPhones, notification preview using haptic touch on iPhone XR, and the option to hide the sidebar in New in landscape mode for iPad users. Apart from the new features, the update also includes a few bug fixes and other minor improvements.
Downgrading to iOS 12.1 Still Possible
In case you have already updated to iOS 12.1.1 and simply cannot wait for Apple to release a fix for the issue, you can still downgrade to iOS 12.1. However, it is not possible to downgrade back to iOS 12 or older releases as Apple has stopped signing older iOS versions. There is a good chance that the Cupertino-based company may stop signing version 12.1 very soon, so if you wish to downgrade to iOS 12.1, you will need to do it as soon as possible. However, do note that it is important for you to perform a backup of your data before you proceed to downgrade to iOS 12.1. Once you have successfully downgraded to iOS 12.1, you can restore from the backup to get your data back. If you do not wish to go through all the hassle, it makes more sense to wait for Apple to release a fix than downgrading to iOS 12.1.
Apple stops signing older versions of its mobile operating system in order to ensure that users stay on the most up-to-date version. It stopped signing iOS 12.0.1 last month, soon after releasing iOS 12.1 and 12.1.1 beta.