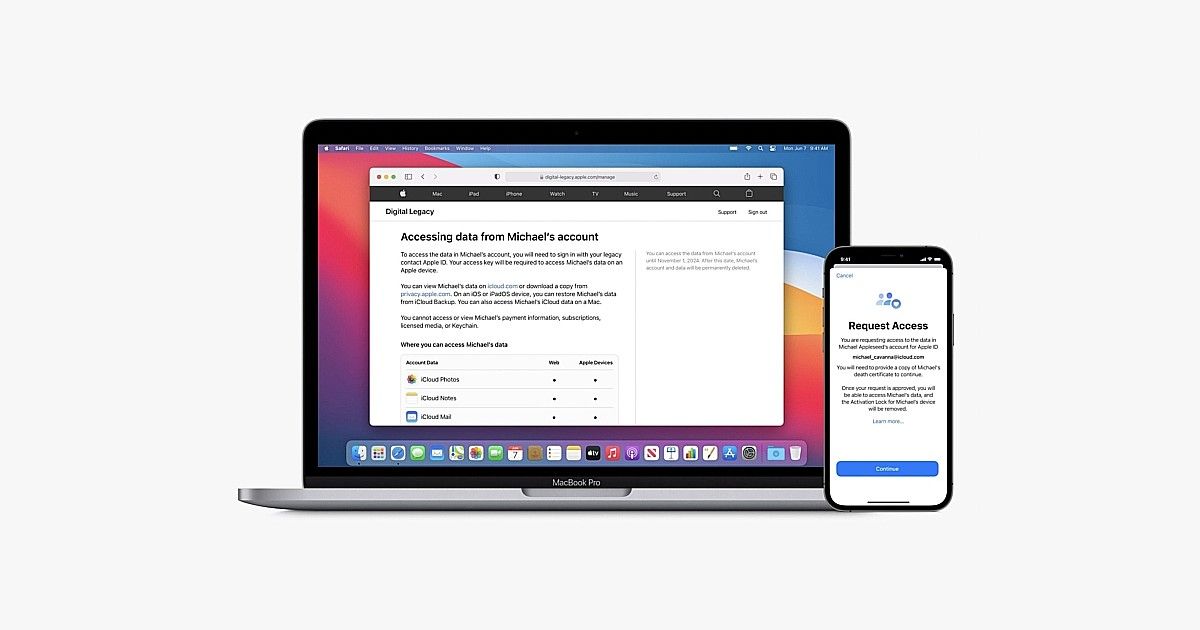 Ever wondered what happens to a person's data if they pass away? In a lot of cases, the data may just lie forgotten, and once a certain period of inactivity is surpassed, the data may get deleted forever. At WWDC 2021, among a whole bunch of new features announced as part of iOS 15, iPadOS 15, watchOS 8 and macOS Monterey, Apple also announced Digital Legacy. The feature will let you login to your iCloud account and select a trusted contact. This person in question will be added as your 'Legacy Contact', and will be able to gain access to the data that belonged to you, after your death.
In the case of such eventuality, the person selected as the legacy contact will be required to sign in to Apple with a legacy iCloud ID and passcode, which can be selected at the time when the legacy contact itself was setup. Once logged in, the legacy contact user will be required to furbish a valid copy of the primary user's death certificate in order to authenticate their access to the deceased person's data. This step is put in place to ensure that people's data is not misused, and no one's death is forged.
Once the death certificate is validated by Apple, the legacy contact will be able to access the primary person's iCloud data, which may include valuable details stored in the Notes app, backed up emails, and most importantly, photos and videos as well. However, Apple has clarified that the person's credit card, and any other financial details, will remain masked even from the legacy contact in question. The move will be done to prevent misuse of financial instruments, which are typically barred, discontinued or settled in the case of a person's demise.
The Apple Digital Legacy feature is similar to how an increasing number of major tech companies, including Facebook, are offering ways for family members to honour and manage the digital presence of a person, in cases of their demise. The feature will be baked in to the upcoming iOS 15, which also has a set of shiny new features that let you stay more connected with friends and family than before.