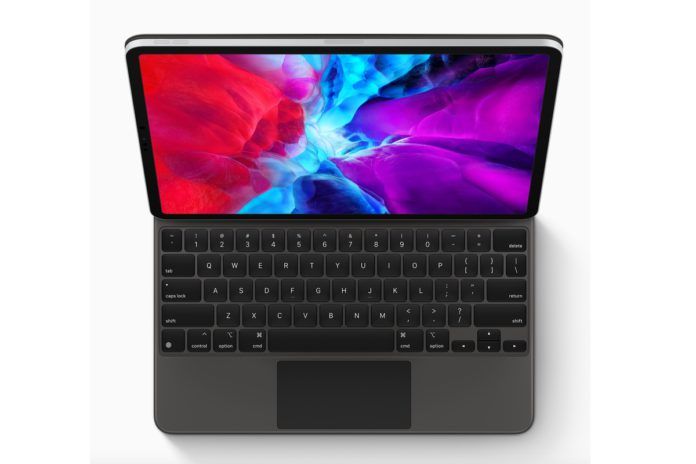 Apple unveiled the new generation iPad Pro (2020) yesterday. This new iPad Pro comes with an all-new chipset, the A12Z Bionic, which, according to Apple, provides the iPad Pro with more power and faster performance than most Windows PC laptops. The brand, however, hasn't provided any performance numbers up until now. Well, today is the day for all those who have been waiting for the performance metrics, as the new generation iPad Pro has made now made a visit to AnTuTu, which shines a light on its performance. And how much has it scored? Read below to know more.
Apple iPad Pro 2020 AnTuTu Score, Is It Faster Than iPad Pro 2019?
The Apple iPad Pro 2020 has scored 7,12,218 points for the overall performance. While everyone was expecting it to outrun the iPad Pro (2019) by a huge margin, that, unfortunately, isn't the case. The iPad Pro 2019 is just slightly behind the new iPad Pro 2020 with a score of 7,05,585 points.
The iPad Pro 2020, however, has a significant leap over its predecessor in terms of GPU performance, as it has scored 3,73,781 points in the GPU test as compared to the score of 3,45,016 points that the iPad Pro 2019 has managed to achieve. Surprisingly, the iPad Pro 2020 is significantly slower than iPad Pro 2019 in terms of memory (RAM) performance, as the former has scored 74,998 points in the RAM test and the latter has achieved 95,118 points. That, however, could be due to software optimization issue. The CPU scores of the iPad Pro 2020 and iPad Pro 2019 remain the same.
Anyway, the baseline is that the iPad Pro 2020 is faster than iPad 2019 in terms of GPU performance, whereas, the CPU and RAM performance are mostly unchanged. The scores of both the iPads on AnTuTu is still higher than that of any Android device so far, including the ones with Qualcomm Snapdragon 865. We wonder what will Apple achieve with the A13 Bionic chipset that is expected to make its debut with the next-generation iPhones.
Thanks for reading till the end of this article. For more such informative and exclusive tech content, like our Facebook page