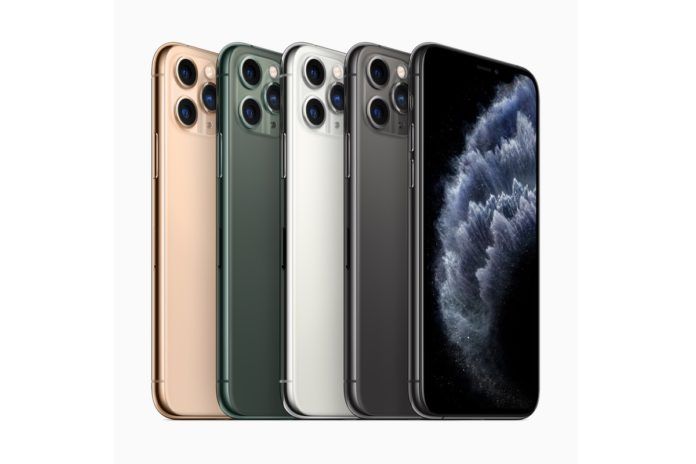 While the iPhone 11 series smartphones are still new, we have already had leaks about the upcoming lineup of flagship iPhones, the iPhone 12 series. The leaks and rumors we have had till now suggested that the iPhone 12 lineup will have three phones – the iPhone 12, iPhone 12 Pro, and iPhone 12 Pro Max. And that all these devices will feature a 3D ToF camera. Now, 9to5Mac has published a new report, in which they claim that they've found evidence in iOS 14 source code that only the iPhone 12 Pro and the iPhone 12 Pro Max will get 3D ToF camera, and the iPhone 12 will miss out on this cool piece of tech.
The report makes sense when you consider that in the iPhone 11 series, only the iPhone 11 Pro and the iPhone 11 Pro Max have the telephoto camera, while the iPhone 11 doesn't. Anyway, the 3D ToF camera, as you might know, is used for creating a 3D model of the surrounding by measuring depth between the camera and surrounding objects. This not only helps in photography but it also helps AR-based applications and games. Hopefully, the brand will introduce a decent number of applications with the launch of the iPhone 12 series that will make use of the 3D ToF camera.
The iPhone 12 series smartphones will most probably come with Apple A14 chipset and iOS 14 operating system. Expect iPhone 12 series smartphone to pack improved displays, better camera, fast performance, increased battery capacity, faster charging, and more importantly, 5G connectivity. Apple usually launches a new series of flagship iPhones every September. This time around, however, the launch might be delayed due to the Coronavirus outbreak. On a related note, Apple is going to launch iPhone 9 and iPhone 9 Plus in the coming month. These devices will come as successors to the iPhone 8 and the iPhone 8 Plus. To read more about iPhone 9 series, click here.