Highlights
Apple is known to introduce new colour options with the iPhone series every year.
The iPhone 15 is reported to arrive in a total of six colours.
The iPhone 15 Pro is expected to come in a dark blue shade with a grey tone.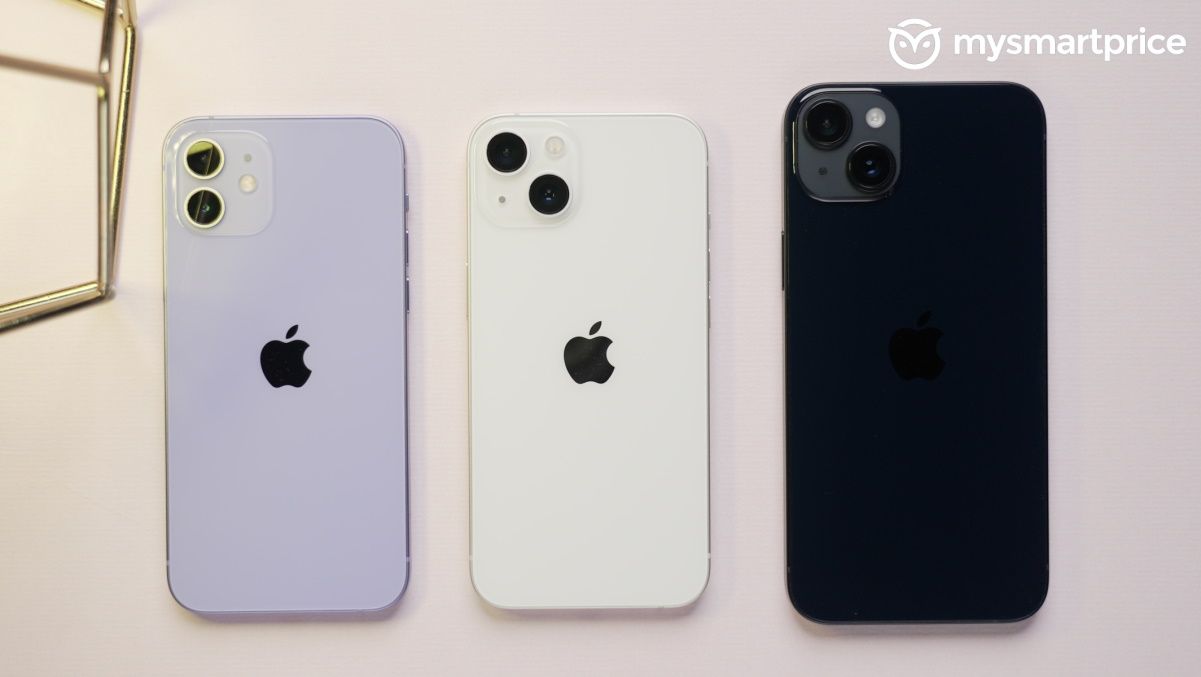 When we talk about new iPhone models, features and specifications are not the only thing Apple fans are excited about. They are also eager to find out what new iPhone colours will be available for purchase. Apple is rumoured to introduce three new colour options for the upcoming iPhone 15. These will be in addition to the three colours we get with the iPhone 14 and iPhone 14 Plus.
iPhone 15 Colour Options Leaked
A well-known Apple tipster ShrimpApplePro (@VNchocoTaco), has tweeted three new colour options coming with the iPhone 15. These are said to be Green, Pink, and Yellow (a lighter shade) alongside the existing colours Midnight, Starlight, and Product (RED). This way, the total number of colour options will remain to be six.
If the leak is correct, Apple is ready to bid farewell to the Blue, Purple, and darker Yellow options we currently get. The iPhone 15 was previously reported to arrive in a Light Blue colour option, too, but it seems like Apple has changed plans now.
It should be noted that there is no surety if Apple will launch all six colours on the same day as the iPhone 15 launch. The Cupertino-based tech giant is known for saving one iPhone colour option for Spring refresh. We saw it released Green as the new colour for iPhone 11 and repeated it with the iPhone 13. The iPhone 12 and iPhone 14 received a Purple and Yellow paint refresh, respectively.
As for iPhone 15 Pro models, Apple is expected to debut these with a new dark Blue colour with a grey shade. It is said to have a brushed finish due to titanium material which will be different from what we get with stainless steel. This new colour is expected to arrive alongside Space Gray/Space Black, Silver, and Titanium Gray shades. Some reports speculate there may also be a Crimson Red colour option. Overall, we suggest you take these iPhone 15 colour leaks with a pinch of salt.
In other related rumours, the iPhone 15 Pro Max is tipped to become the most expensive iPhone in history. This is largely because of a number of exclusive features that Apple will offer. It is expected to come with a titanium frame that will replace the stainless steel frame we currently get. There will be improvements in the camera department, and it will have a bigger camera bump.
We are finally expected to get a USB Type-C port with the iPhone 15 series. Battery capacity is another department where Apple is expected to offer improvements.