Highlights
References to the maximum battery charge limit feature have been spotted in the iOS 17 Release Candidate code.
iPhone will show a notification alerting the user about the maximum limit.
It is expected to become available alongside the iOS 17 stable release on September 18.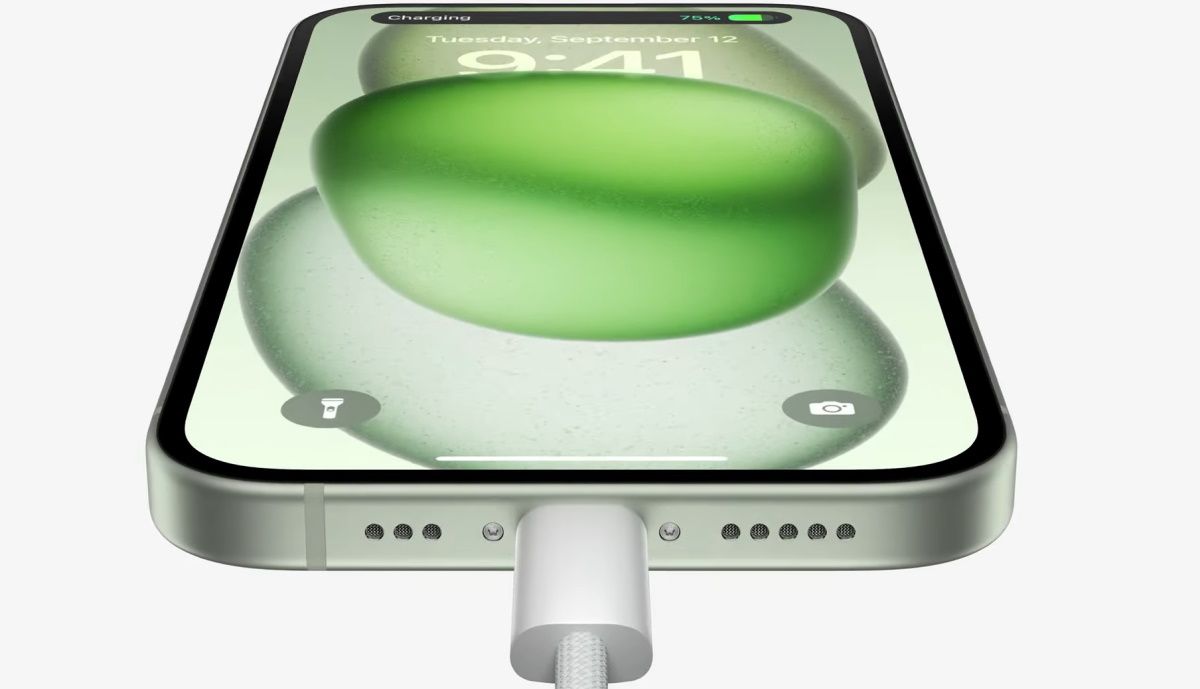 Apple has made its newest generation iPhone models i.e. iPhone 15, iPhone 15 Plus, iPhone 15 Pro, and iPhone 15 Pro Max official. These come with a number of improvements that make them a worthy successor. While fans wait for pre-orders to begin, a new report has revealed Apple has one unannounced iPhone 15 exclusive feature lined up for release next week. This new feature is meant to help increase the iPhone 15 battery lifespan.
Limit Maximum Battery Charge on iPhone 15
The folks over at 9to5Mac have spotted references to a new battery feature in the iOS 17 Release Candidate code. The yet-to-be-announced feature will allow iPhone 15 users to set a limit on the maximum battery charge. It means if a user sets a limit of 65%, the iPhone will stop charging once it reaches 65%.
The report speculates it will be an iPhone 15 series exclusive feature as they could not find it enabled on iPhone 14 models. It will be accessible under the Battery settings menu alongside other features. Settings will also show the last time a user charged his iPhone to the set charging limit.
A user will also receive a lock screen notification while charging if the charge limit feature is enabled. It will say "will only charge to about X%" but if the feature is disabled, the alert will say "will charge to its full capacity."
This new feature is aimed at increasing the iPhone battery lifespan by preventing a full 100% charge every time. It is recommended that Lithium-ion batteries should not be charged to full capacity as it makes them degrade faster. The battery limit feature is already available on a number of Android smartphones.
Apple already offers Optimized Battery Charging feature for iPhone users. When enabled, it charges the iPhone at a faster rate until 80% but slows down afterward until it reaches 100%. It also helps with battery health and is widely used. The new charging limit feature is expected to arrive with the iOS 17 stable release next Monday i.e. September 18 but may also be delayed.
The iPhone 15 series is set to go on pre-orders from September 15 i.e. tomorrow. It will be available for purchase a week later which is September 22. The iPhone 15 starts at Rs 79,900 and the iPhone 15 Plus at Rs 89,900. If you want the iPhone 15 Pro and iPhone 15 Pro Max, these will cost you Rs 1,34,900 and Rs 1,59,900 respectively. The Pro models have received a noticeable price jump as compared to the previous generation.
These will be available for pre-booking and purchase in India via Apple's online and offline stores, Amazon, Flipkart, and other third-party stores.