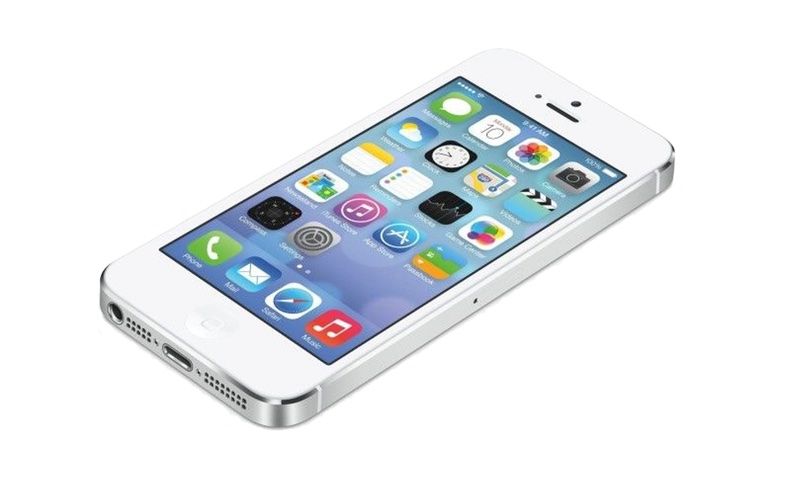 That which was gold some years ago is now old to be on the shelves of the sparkling Apple and partner stores. We are talking about the Apple iPhone 5, which, as you may remember, had made headlines six years ago when it was first unveiled, with Apple promoting it as the smartest phone in the world.
Now, Apple has officially rendered the handset vintage and obsolete, removing repair support for the device hereon. On September 12, the American tech giant launched its new-for-2018 flagship handset, the Apple iPhone XS featuring an OLED display, and its cut-down version, the Apple iPhone XR that makes do with an LCD display. After the iPhone 5, the brand introduced iPhone 5S, iPhone 6, 6S and 6 Plus, iPhone 7 and 7 Plus, iPhone 8 and 8 Plus, and then the iPhone X, XS and XR. It is hence, no surprise that the good old iPhone 5 is no more of any sales or repair value to the brand.
Apple iPhone 5 Now Too Old To Repair
On Tuesday, November 01, Apple officially added the iPhone 5 to its 'vintage and obsolete' product list, without any announcement about it. The vintage list is for products older than five years but less than seven years, while the obsolete category refers to Apple products whose hardware is now hard to find outside the US. However, in countries prohibiting such categorization, Apple will still have to provide repair support for the devices marked as vintage and/or obsolete. One example is Turkey, but India does not make any such prohibitions, so iPhone 5 users will not find repair support here.
While this refers to the hardware side of things, Apple had already ended software support for the iPhone 5 and other 32-bit processor-based Apple products from 2017, when it introduced the iOS 11. All this is, however, part of Apple's routine disposal of old products, and several other Apple devices have seen their way to the 'vintage and obsolete' product list earlier. These include iPods up to fifth generation, and all iPhones made before iPhone 5, such as iPhone 3G, 3GS and iPhone 4.
Apple iPhone 5 Looking Back
The sixth generation Apple iPhone, succeeding the iPhone 4S, was unveiled in 2012, and it was the first Apple smartphone to come with a 4-inch display, something Apple considered radical at the time. All other phones made by the brand until then were designed around a 3.5-inch display. The departure from Apple's standard design marked the beginning of a trend of larger and larger displays, which the new iPhone XS Max sporting the largest-ever iPhone display, spanning 6.5 inches. While large displays have been commonplace for a while now, Apple had been reluctant in this regard, priding its handset designs in their ease of single-hand use.
The Apple iPhone was also the first Apple product to introduce the Lightning Port for charging and data transfer. This port and its compatible cables have been in use on several Apple devices since, and Apple is only now moving towards a Type-C port, as we saw on the new 2018 Macbook Air, which was unveiled in New York a couple of days ago.
The other futuristic technology that Apple had introduced with the iPhone 5 was its 4G LTE support, which came at a time when most smartphone makers were struggling to cope with even 3G connectivity.