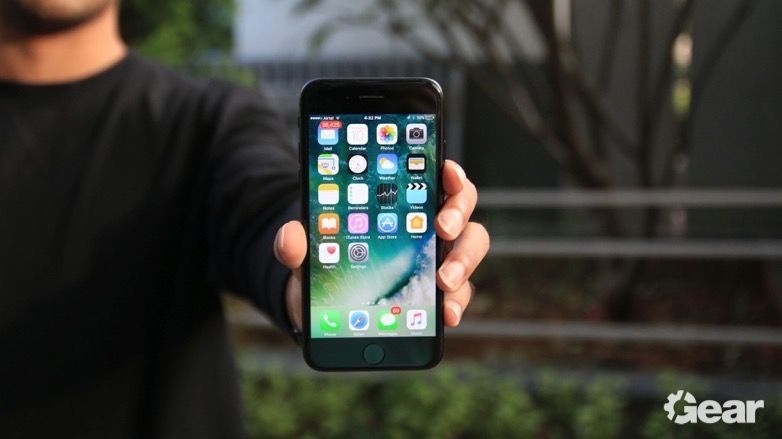 According to a new report from ET Telecom, Apple has started manufacturing iPhone 7 in India. The device is being manufactured by Wistron at its manufacturing plant on the outskirts of Bengaluru. Apple already makes two other smartphone models in India – the iPhone 6s and the iPhone SE. Wistron manufactures both of these smartphones at the same plant where it manufactures the iPhone 7. So now Apple is manufacturing a total of three smartphone models in India.
Apple Won't Drop iPhone 7 Price
Manufacturing iPhone 7 in India will be cheaper than importing it in the country. Still, market analysts believe that Apple will not drop the price of the smartphone. The brand would instead use the extra profit in the more aggressive marketing push for better sales. According to IDC's Technology Industry Analyst, Navkender Singh, manufacturing iPhone 7 in India is more about testing manufacturing capability rather than reducing device prices and boosting sales.
Apple's Market Share Is Going Down
Speaking of sales, Apple's market share had dipped to 1.2% in 2018 from 2.4% in 2017. That's almost 50% sales drop in just one year. The sales have dropped mainly because Apple is charging way too much money for its smartphones. Take the iPhone XS and iPhone XS Max for example, they start around INR 99,999 and go up to a jaw-dropping, INR 144,999. These devices cost so much because they attract heavy custom duties. If Apple starts manufacturing all of its smartphone models in India and lowers prices of its devices, maybe only then it could stand a chance to increase its sales in the Indian smartphone market.
iPhone 7 Price in India, Specifications
Coming back to the iPhone 7, it is being sold in the Indian market at around INR 39,000 for the 32GB storage variant, and INR 49,000 for the 128GB storage variant. The iPhone 7 packs a 4.7-inch IPS LCD with 1334 x 750 pixels resolution. The device features Apple A10 chipset mated to 2GB of RAM. In terms of imaging, it has a 12MP rear camera with OIS and PDAF and a 7MP front-facing camera. The device is backed by a 1960mAh battery. The iPhone 7 also comes with IP68 water and dust resistance, stereo speakers, fingerprint scanner, dual-band Wi-Fi ac, and single-SIM connectivity with 4G and VoLTE.