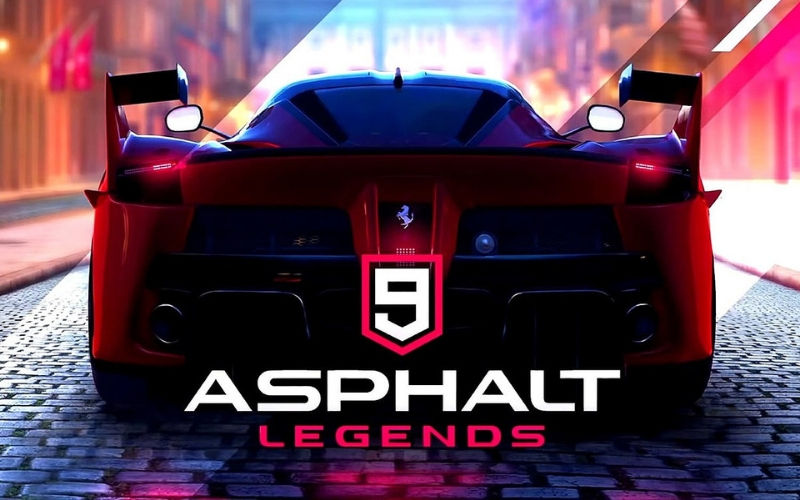 Apple's latest flagship phones, the iPhone XS (review) and the iPhone XS Max, come with some of the most powerful processors in mobile gaming. With that raw power comes the ability to have a superior gaming experience, among other things. Developers of popular car racing game Asphalt 9: Legends has just made it official that both Apple's phones and even the iPhone XR (review) will be able to run at a higher 60 frames per second.
The developers behind the game have put up an updated changelog that includes all the new stuff coming with the new version but mentions the biggest change first:
REACH YOUR ULTIMATE SPEED AT 60 FPS Exclusively on iPhone Xs and iPhone Xs Max, Asphalt now runs at 60 fps!
Asphalt 9: Legends Now Supports 60fps on All New iPhones
Now, the Apple A12 processor is also used in the iPhone XR (and an even powerful A12X SoC in the new iPad Pro) but the official changelog doesn't mention any other devices except the iPhone XS and XS Max. However, some Redditors have said that the new change is also for the iPhone XR. Also, the developers have cleared the air on Twitter saying that the iPhone XR should have been included on the list. As for the iPad Pro, maybe the support came earlier or will arrive in the near future. Regardless, the higher frame rate means that iPhone XS/XS Max users will be able to experience much smoother and crisp gameplay compared to Android and even Nintendo Switch users who run Asphalt 9: Legends at 30fps.
Recently, popular gaming multiplayer platform Fortnite made a similar update to its title enabling 60fps for this year's new iPhones in November. However, do note that these games that run on 60fps are few and far in between. A majority of gaming titles still do not support such high frame rates.
Asphalt 9: Legends Update Changelog
With regards to other features that come with the update, here's a list of it.
There's a new Mega Event, the participation of which gets players the ultimate beast of a racing car – the Bugatti Chiron. Players get new challenges every day and the mean machine will be unlocked at the end of the campaign.
A newly added Slipstream mode allows players to use opponent's speeds to increase their own speeds. To achieve that, simply follow the trail of the player in front and this will charge your own Nitro bar. The changelog warns that a similar move can be used by opponents.
The update also adds four new cars besides the Bugatti Chiron – SIN R1 550, Genty Akylone, Maserati Alfieri and McLaren 570S Coupe. Also, new multiplayer rules are being added such as "No knockdowns," "No rating point drops," as well as some experimental ones that will make the mode more interesting.
There's also a new Career season that allows players to unlock the McLaren 570S Coupe on a difficult French circuit. Miscellaneous updates include daily gifts between now till Christmas for players who log on to the Asphalt: 9 Legends game daily. Moreover, the performance of some cars has been tweaked to better represent their ranking in the game.
Amongst other latest developments, Asphalt 9: Legends has also added support for ARM64 which means it will now work natively on Windows PCs.