Highlights
All AirPods currently come with a Lightning port in the charging case.
The change is in line with a similar move planned for the iPhone 15 series.
Apple has confirmed its next event will take place on September 12.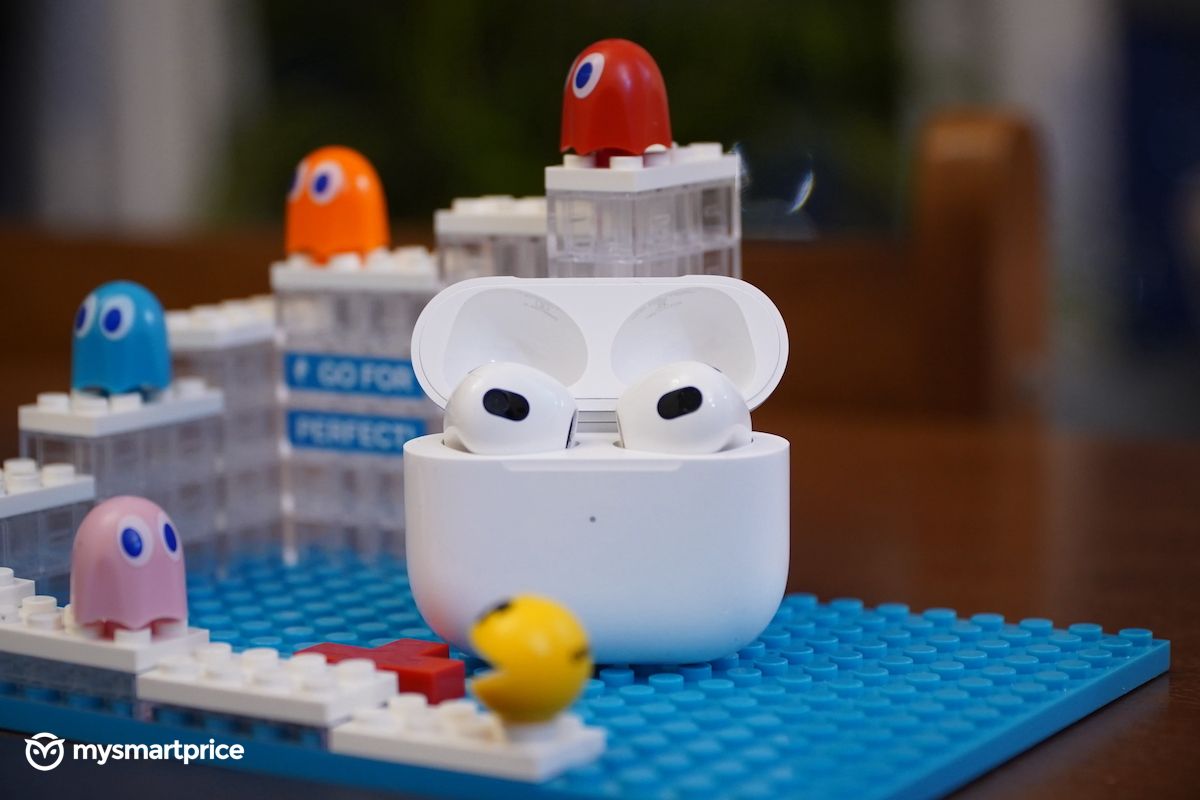 It is only a matter of a couple of weeks for the new iPhone 15 models to arrive. These will bring a major change to the way Apple has liked to do things as it will finally be switching from Lightning to USB Type-C port. It has been one of the most requested changes in the recent past but it seems like iPhones are not the only devices receiving it. A new report has corroborated claims of Apple making the change for AirPods too.
AirPods With USB Type-C Port Launch Details
Mark Gurman of Bloomberg has published a new report claiming AirPods with USB Type-C port are set to join the new iPhone models. He adds that this new version of AirPods will go official at the same event as the iPhone 15 series. Apple has already confirmed its next launch event titled Wonderlust will take place on September 12 at Steve Jobs Theater.
Unfortunately, the report does not offer any other details about the rumoured AirPods with USB-C charging case. It is unknown if the change will be seen on both AirPods 3 and AirPods Pro 2 or only one of these models. A previous report from earlier this year claimed it is the Pro model that will get the new charging port.
Another thing that is unknown is if Apple will have any other changes to announce for the new AirPods models. It is rumoured to be working on an AirPods Pro model with hearing health features and body temperature monitoring. The Cupertino-based tech giant unveiled the AirPods 3 in 2021 and AirPods Pro 2 just last year. The chances of a major upgrade arriving so quickly appear to be very slim but we will have to wait for the event to know better.
In related news, Apple is reported to be working on beginning AirPods production in India. Foxconn is said to have approved an investment worth USD 400 million with plans to begin production at its Hyderabad plant. The Made in India AirPods manufacturing is expected to begin in December 2024. It is unknown which AirPods model will be part of the local production.
Apple is further said to have begun iPhone 15 production in Sriperumbudur, Tamil Nadu. It is reportedly the first time Made in India iPhone production has begun at the same time as its Chinese counterparts. The goal is to bring India-made iPhones to the market soon after the shipment from China. Apple is looking to reduce its dependency on Chinese manufacturers as much as possible and as soon as possible. The company has already opened a couple of physical Apple Stores in India with a few more planned for the future.