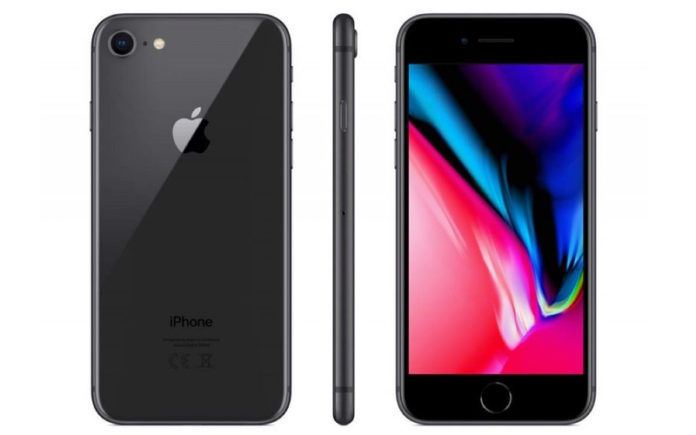 In the times when other OEMs are working on their next flagships, a new report suggests Apple doing otherwise. According to the Chinese-language Economic Daily News (EDN), the Cupertino giant is working on a compact 4.7-inch iPhone 8, expected to debut at the beginning of 2020. The report suggests that Apple is upgrading the internals for the new iPhone 8 model to make it suitable for the mid-range segment of the market.
Apple iPhone 8 Updated Version Reportedly in Works
The report from EDN is based on the sources from Taiwan-based Fubon Securities Investment Trust. It states that Apple's upgraded iPhone 8 will most likely launch in March 2020 featuring a 4.7-inch LCD screen but with an upgraded PCB (Printed Circuit Board) design with A13 processor, single-lens rear camera, and internal storage capacity of 128GB for the base variant.
Furthermore, the report reveals that Apple is expected to take the production numbers for the upcoming iPhone 8 to 20 million, and the order rewarded to manufacturer Pegatron. The company is expected to price the upgraded iPhone 8 (review) around $649 (approx. INR 45,037) to compete with the other the Chinese OEMs like OPPO, Vivo, Xiaomi, and others. However, even at a price tag that is lower by Apple's standard, there are flagships on the market by other manufacturers featuring similar price tag and better specs. But for the Apple fans, the upgraded iPhone 8 is a seemingly decent deal.
Positioning Upgraded iPhone 8 In Place of iPhone SE
To jog the memory, Apple willfully discontinued its iPhone SE last year. For the fans of compact smartphones, the iPhone SE turned out to be a breather in the segment dominated by large screen phones. The iPhone SE managed to have its dedicated following and is still available from select sellers. The upgraded iPhone 8 could be Apple's bid to fill the position left barren by discontinuing the iPhone SE. Design-wise, we can expect the new iPhone 8 to be bigger than the iPhone SE, thanks to the bezels around the screen.
Being an upgraded version of the current iPhone 8, the upcoming model would most likely retain the Touch ID button. Apple's strategy seems to target emerging markets like India where the company is continually struggling in the mid-range segment. Launched in 2017, the current iPhone 8 lineup is still selling in several markets. The prospect of introducing a new model might hit the right block.
In India, the iPhone 8 price starts at INR 58,799 for the 64GB model while the 128GB storage variant costs INR 68,799. It would be interesting to see if the reports turn out to be authentic and Apple ends up launching a new iPhone 8 model carrying an affordable price tag.
What's your take on the new iPhone 8 model? Would you choose it over others? Share your thoughts in the comments below.
Thanks for reading till the end of this article. For more such informative and exclusive tech content, like our Facebook page