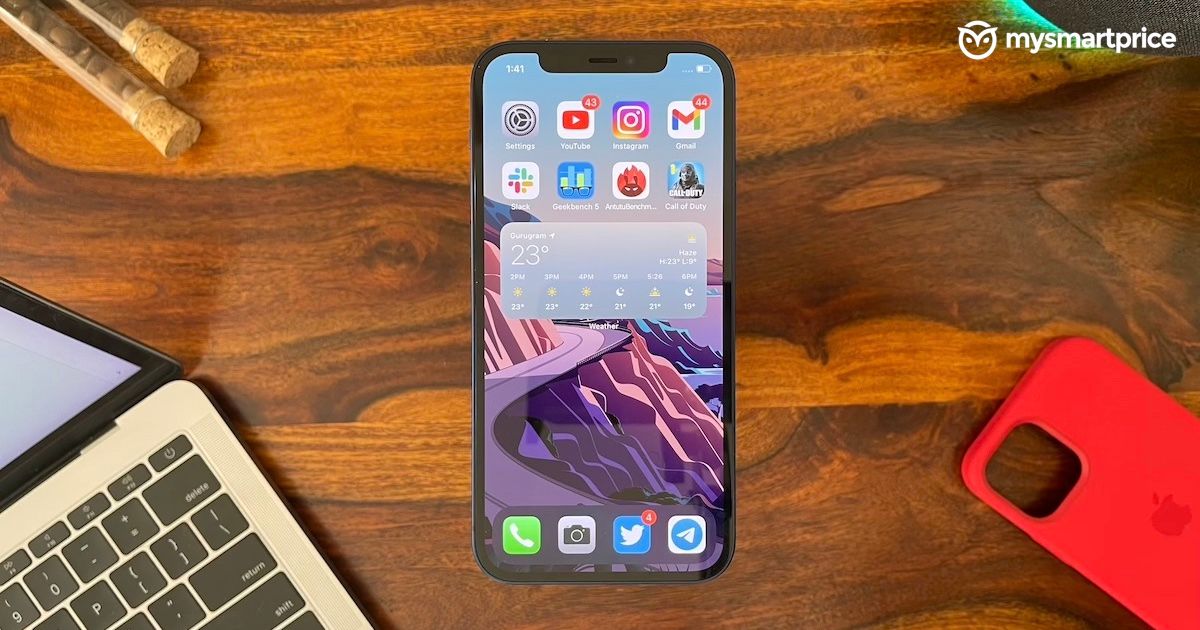 The removal of the charger adapter from the Apple iPhone 12's retail box has disappointed a wide range of users across the globe. If you're among the ones then this news might bring a smile to your face. Back in March this year, Cupertino-based tech giant Apple was fined by the authorities of Brazil for ditching the charger adapter in the flagship iPhone 12's retail box.
The company paid USD 2 million as a penalty, but it seems that's not enough for the Brazilian authorities. After losing the lawsuit to Mariana Morales Oliveira, from Santos (Sao Paulo), Brazil, the company seems to deliver a free charger adapter to the iPhone 12 user. Let's have a closer look at the latest lawsuit and the final judgement.
Also Read: Samsung makes fun of Apple for removing the charger from the box of the iPhone 12, 12 Pro
Apple to Include Charger Adapter in Brazil
According to the reports, the final verdict of the case was concluded on May 23rd, 2021, where Mariana gained a win. Mariana's lawyer claimed that the case is called "tied sale." He proclaimed that the company has removed the charger from the retail box. This forced users to buy an extra accessory which also comes in a retail box that doesn't support Apple's environmentally friendly agenda.
"THE ISSUE OF PROTECTING THE WORLD THAT APPLE CLAIMS, CLAIMED AT LAUNCH, DISCLOSED IN THE PRESS AND ALSO CLAIMED IN THE PROCESS THAT IT IS A CONCERN FOR THE ENVIRONMENT. WHAT WE SAID AND THE JUDGE AGREED, IS THAT THIS PROTECTION TO THE ENVIRONMENT THAT APPLE SAYS IT HAS IS SELECTIVE PROTECTION. IT IS RELATIVE PROTECTION BECAUSE THE MANUFACTURER HAS NOT STOPPED SELLING THE ACCESSORY. IT HAS NOT STOPPED MANUFACTURING THE CHARGER. SO FAR THE ONLY THING IS THAT IT DOESN'T COME WITH THE DEVICE. HOWEVER, YOU CAN STILL BUY IT SEPARATELY. IT'S KIND OF POINTLESS. ONLY THE CHARGER THAT COMES WITH THE SMARTPHONE POLLUTES THE ENVIRONMENT? THE SEPARATE CHARGER DOESN'T?"
The lawsuit is over now and the company has to obey the orders and deliver a free charger to Mariana within 10 days. In case Apple fails to deliver the charging adapter then it has to pay a daily fine of 200 Brazilian Real and it can go up to 5,000.
It seems to be a fantastic win for Mariana and the lawsuit has also helped other iPhone 12 users who are disappointed by the company for ditching the power adapter from the retail box. This would be a big lesson for Apple, moving forward the company will rethink the consequences before taking any wild step like the removal of the charger adapter.