Highlights
WWDC 2023 is set to begin on June 5.
Apple to take trade-ins for M2 MacBook Air and M2 MacBook Pro.
Mac Studio trade-in does not mean a successor is coming.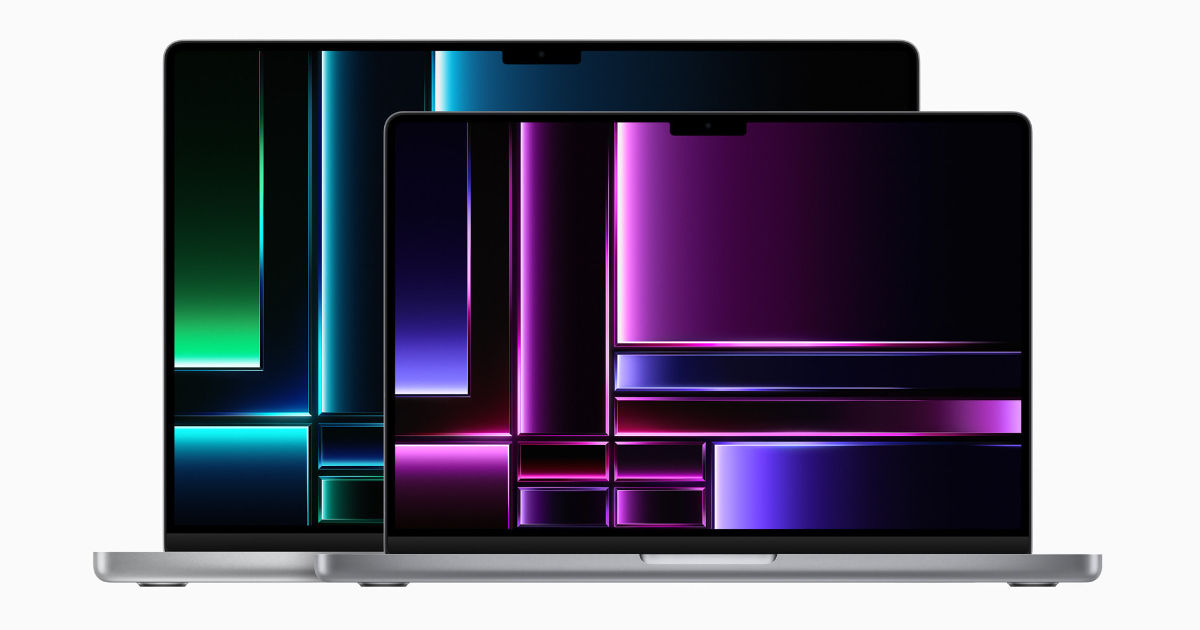 We are just a week away from Apple's annual developer conference WWDC. It is set to kick off on June 5 at Apple Park in California. It is the event where we will see the tech giant unveil its first-ever mixed-reality headset and new MacBook models alongside new software like iOS 17, iPadOS 17, macOS 14, and watchOS 10. But these are not the only things Apple has planned for the event as a new leak suggests it will also expand its trade-in program to cover more devices.
M2 MacBook Air, M2 MacBook Pro Trade-in Details (Rumored)
According to a continuation of a previous Bloomberg report, Mark Gurman Tweeted that Apple will start accepting trade-ins for the M2 MacBook Air, M2 MacBook Pro, and the Mac Studio on June 5. As you may have noticed, this is the same day WWDC 2023 is scheduled to get started which means the announcement will probably take place at the event. It means anyone interested in buying the new MacBooks tipped to get official next week should be able to do so through the trade-in program.
Apple will start accepting trade-ins of the Mac Studio, 13-inch M2 MacBook Air and 13-inch M2 MacBook Pro on June 5th, the same day as WWDC. Read into that as you will. I'm expecting new Macs at WWDC. https://t.co/Y7SL6sOA4o

— Mark Gurman (@markgurman) May 27, 2023
In other words, an M2 MacBook Air or Pro owner will be able to trade his machine in exchange for the newer models. Apple will assess the condition of the device and offer a trade-in value that will get deducted from the pricing of the new MacBook model they want to buy.
However, as mentioned by Twitter user Parker Ortolani, Apple is known to accept products for trade-ins even when it has not launched a new model. For example, the iPad mini (6th gen) is available for trade-in despite not having a successor yet. This is the reason one should not expect to see a new Mac Studio successor next week.
Apple does sometimes accept trade-ins of current gen products that are still for sale, so I wouldn't get too excited yet. For instance, you have been able trade an iPad mini 6th gen in for awhile. But fingers crossed! https://t.co/6dukrlR5eQ

— Parker Ortolani (@ParkerOrtolani) May 28, 2023
As for what to expect at WWDC 2023, the biggest attraction at this year's keynote will undoubtedly be the augmented reality headset. It will be the first time in a long time for Apple that it will venture into a completely new product category. It is said to run on the new xrOS operating system and will have a software development kit for developers.
MacBook fans will get to see the first 15-inch MacBook Air alongside a new 13-inch MacBook Air and a 13-inch MacBook Pro. However, M3-powered MacBook models are expected to launch towards the end of the year. Apple is tipped to release new Macs at WWDC with processors in the same lineup of M2s. And as it happens every year, new operating system versions will be showcased which will be iOS 17, iPadOS 17, macOS 14, and watchOS 10 this year.