Highlights
Apple's 24-inch iMac refresh will reportedly arrive in 2024
The timeline of M3 chips could be pushed to 2024
Apple's M3 chip is said to be based on

TSMC's 3nm processors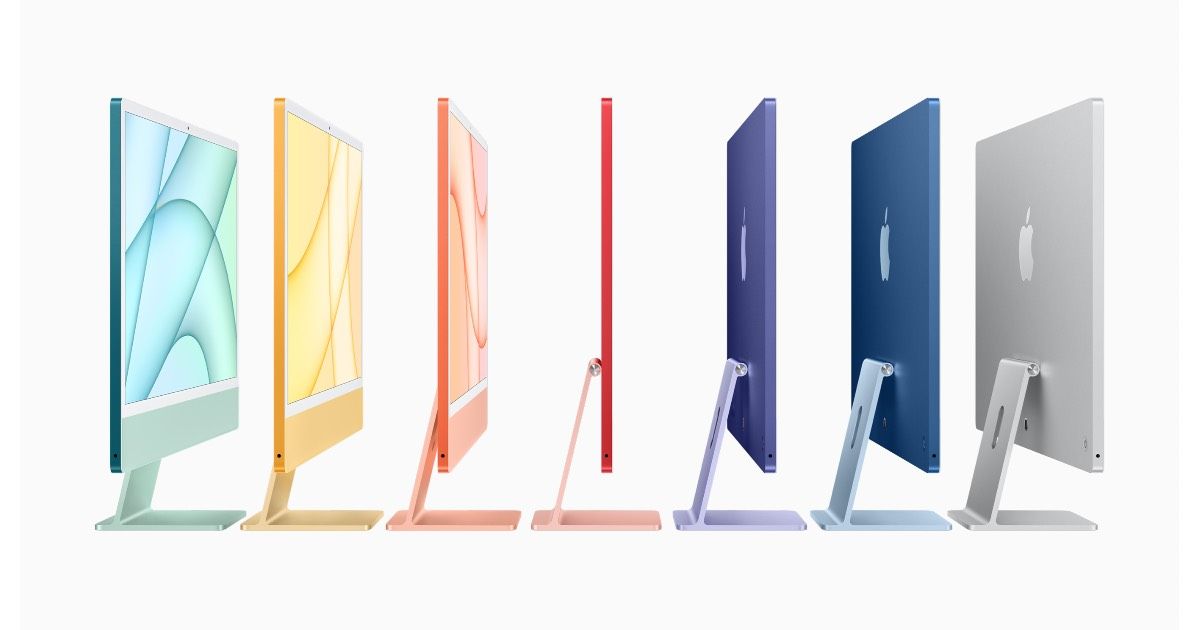 Those waiting for Apple's 24-inch iMac refresh might have to wait a little longer. A new report has claimed that the iMac refresh will arrive next year, and not this October, as predicted by some. According to TF Securities analyst Ming-Chi Kuo, the 24-inch iMac refresh will be made official in 2024. Kuo took to X to reveal the information. He also predicted that a higher-end 32-inch mini LED display iMac can be expected in 2025.
The Apple iMac refresh is long awaited, since the M1-powered 24-inch iMac was announced in April 2021. The new iMac is likely to be powered by Apple's M3 chipset. In June this year, at the company's Worldwide Developers Conference (WWDC) 2023, Apple introduced a slew of M2-powered devices including a 15-inch MacBook Air, a Mac Studio, and Mac Pro.
Apple 24-inch iMac Refresh Expected in 2024
Bloomberg analyst Mark Gurman had predicted previously that Apple is planning to launch the M3-powered iMac, 13-inch MacBook Air, and MacBook Pro in October this year. However, Gurman later reported that the timeline of the M3 chips could be pushed to 2024, which is in line with Kuo's predictions. Gurman said that the 13-inch MacBook Pro, 13-inch MacBook Air, and 24-inch iMac, which will pack the new M3 chipset will launch next year.
New iMac prediction update:
1. 24-inch iMac refresh in 2024.
2. Higher-end 32-inch mini LED display iMac in 2025. https://t.co/l7jzEecwZi

— 郭明錤 (Ming-Chi Kuo) (@mingchikuo) October 17, 2023
Apple's M3 chip is said to be based on TSMC's 3nm processors. One can expect improvements in speed as well as performance compared to the 5nm M2 chip, which powers most of the current-generation Apple devices. However, do keep in mind that Apple has not confirmed the timeline for the launch of its new chipset or any devices that it would power, so the latest information needs to be taken with a pinch of salt.
As for the current iMac, it was launched at the company's Spring Loaded event in 2021. Powered by Apple's M1 chip, it comes in seven colours. Apple has since not refreshed its iMac, which is why an upgrade is so eagerly awaited.
Apple Vision Pro Struggling To Get Third-Party App Developers On-Board
In addition, Gurman also talked about how Apple is seeing slower engagement from third-party app developers for Vision Pro, which is the company's AR headset. Apple Vision Pro was launched at Apple's World Developer Conference (WWDC) 2023 in June.
At the time of the launch, Apple had said that it had previously given access to Vision Pro to selected developers to adapt their apps. Now, it seems like the company is suffering from slower engagements from these third-party app developers due to the high price of the device.
The Vision Pro runs visionOS software, building entirely new apps which can be a challenge for many developers. "Vision Pro users are going to want developers to heavily modify their apps to handle the new interface or rewrite them completely. And that's where I think the ecosystem will run into trouble," the report read.
Apple Vision Pro sells for USD 3,499 (approximately Rs 2,88,000) and it will be available in the US in early 2024 and internationally later in the year. During the launch, Apple revealed that all the iPad and Mac apps would be available on Vision Pro, while many third-party apps such as Microsoft and Zoom, are already optimized.