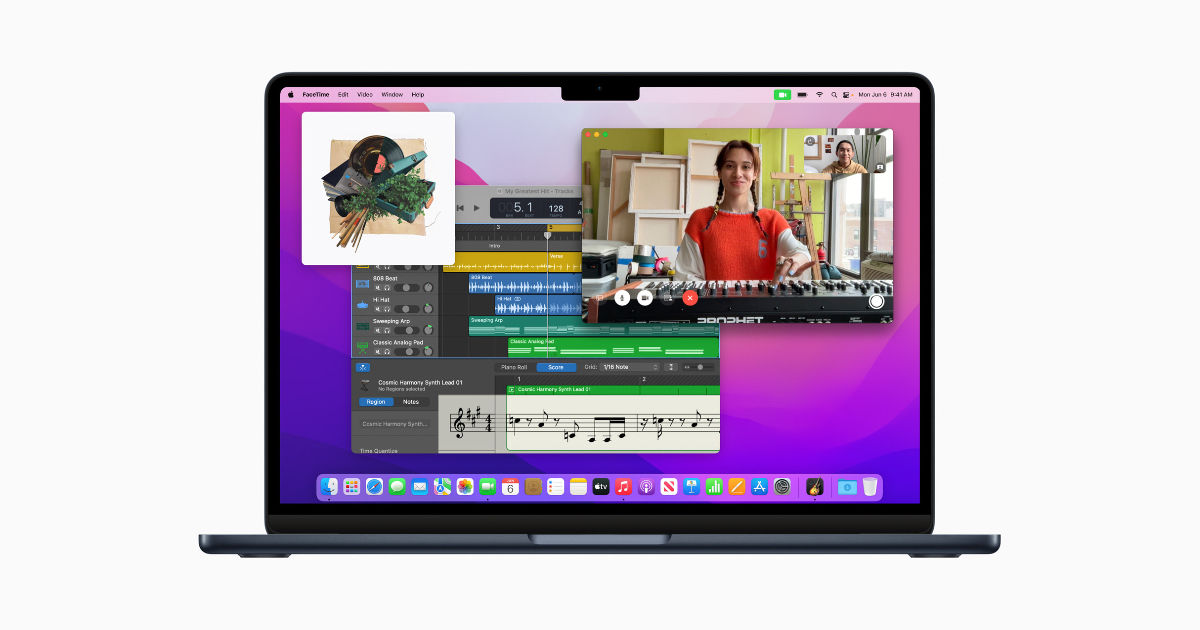 Apple is rumoured to launch the new 14-inch and 16-inch MacBook Pro models soon. The new Pro MacBooks are said to feature the new M2 Pro and M2 Max SoC, which will be more powerful than the existing M2 MacBook Air and MacBook Pro. Alongside the Pro machines, Apple might launch a new MacBook Air. While the company has already refreshed its new MacBook Air with the M2 chip and a new design, Apple is reportedly working on a bigger version of the same. The current MacBook comes with a 13.3-inch display. In Spring 2023, the company might launch a massive 15.5-inch MacBook Air for those who want the performance of an Air with the screen size of the Pros.
The leaked details come from display analyst Ross Young (via), who revealed that the bigger MacBook Air will be available in the first quarter of 2023.
Bigger MacBook Air Launch Tipped
Apple might finally launch a bigger MacBook Air with its new M2 chip in 2023. The new MacBook Air is said to feature a 15.5-inch panel. Young had previously claimed that the bigger MacBook Air will have a 15.2-inch screen. However, the company is now reportedly working on launching the affordable version's bigger variant with a 15.5-inch display, according to the updated rumours.
The 15.5-inch variant will have the same design as the 13-inch model. It will have flat edges, a large Force Touch trackpad, a large, full-sized keyboard with function keys, etc. The display should sport a notch at the top for a uniform design across the lineup. Apple will also provide support for MagSafe charging along with two USB Type-C ports. It would be interesting to see if the bigger variant gets more than two USB Type-C ports as it has more room and a larger form factor. 
Apple has reserved the inclusion of multiple types of ports for the larger 14-inch and 16-inch Pro models, including an SD card slot. The rumour mill has not managed to churn out any details about the port situation on the 15.5-inch Air model.
Regarding the SoC, the 15.5-inch MacBook is said to feature the existing M2 or the upcoming M2 Pro SoC. It will not feature the mini-LED display found in the more expensive Pro models. What are your thoughts on Apple launching a larger MacBook Air? Let us know in the comments below.