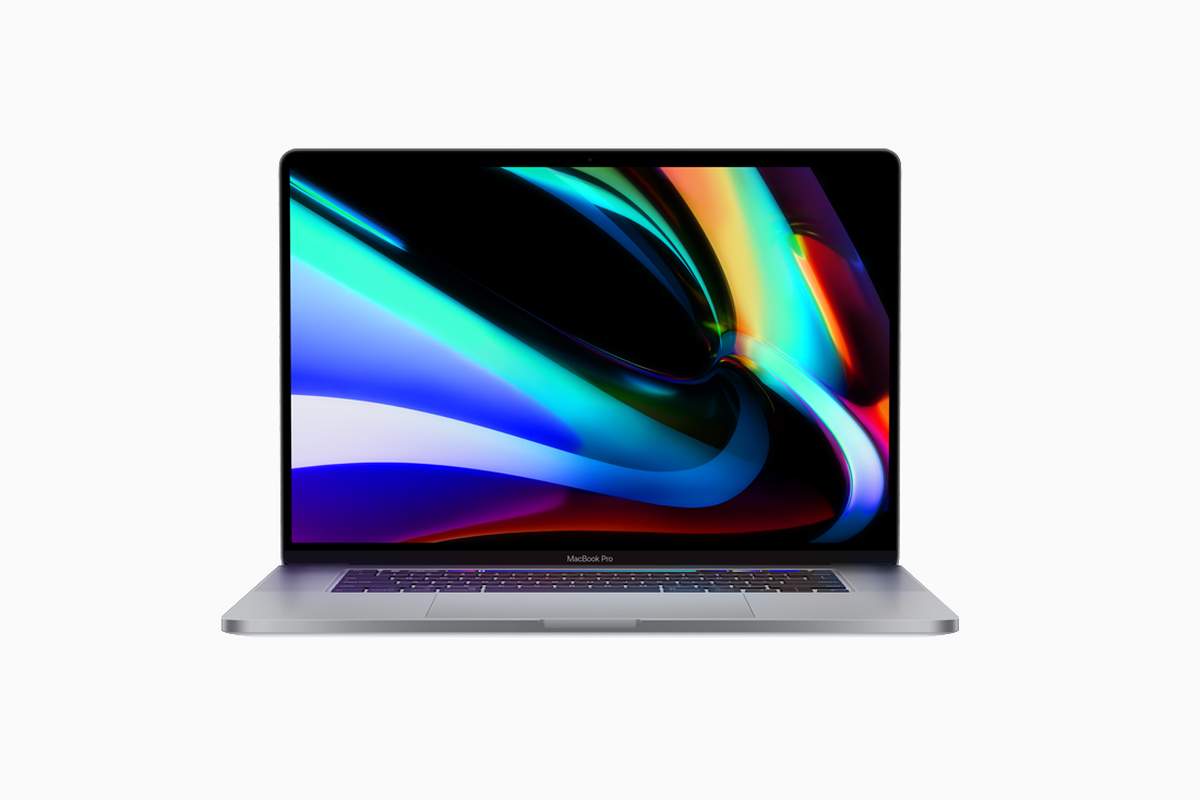 Apple has introduced a 16-inch machine to its MacBook Pro line-up. As usual, Apple claims that its latest MacBook Pro is designed for professionals such as developers, photographers, filmmakers, scientists, and music producers. The new MacBook comes with a pixel-packed Retina display, innovative touchbar, top-of-the-shelf processor, a truckload of storage, and Touch ID. However, its most important feature is the keyboard that doesn't suck. Apple's recent "butterfly" keyboard was marred with a myriad of reliability issues. It was also widely criticized for the lack of tactile feedback. Now after several lawsuits and extensive repair programs, the Cupertino company has finally taken the U-turn. With the new MacBook Pro 16, Apple is going back to the good-old scissor keyboard. As you would expect from Apple, the keyboard is now labeled as a "magic keyboard". For more details, head over to the features sections.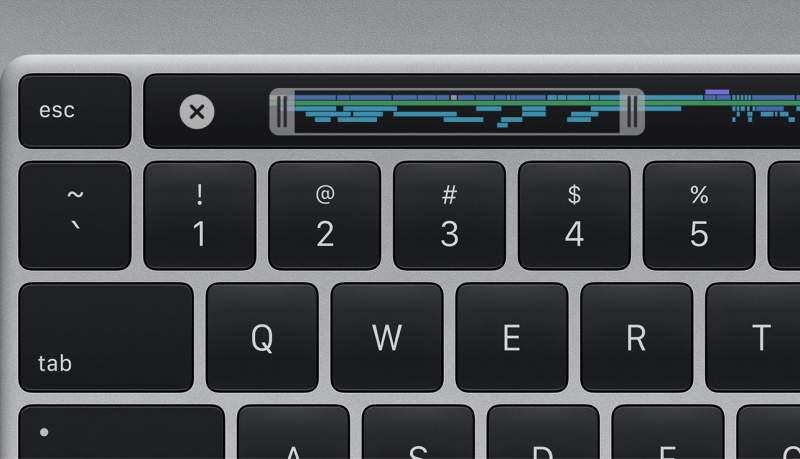 MacBook Pro 16 Specifications
Beneath the elegant aluminum body of the new MacBook Pro lies a performance beast. The machine is driven by Intel's 9th generation processor lineup. You can choose between 6-core Intel Core i7 2.6 GHz chip that peaks at 4.5 GHz and an 8-core Core i9 2.3 GHz that can be boosted to 4.8 GHz. The base model comes with 16 GB of RAM but you can load it up with a whopping 64 GB. Depending on your storage needs, you can choose from 512 GB, 1 TB, 2 TB, 4 TB, or 8 TB configuration. For graphics performance, you can choose between AMD Radeon Pro 5300M 4 GB GDDR6, Radeon Pro 5500M 4GB GDDR6, and Radeon Pro 5500M 8 GB GDDR6 GPU.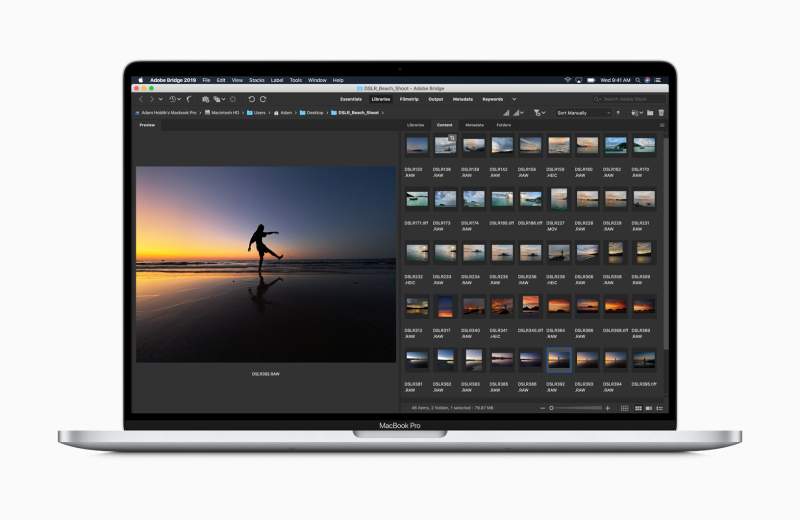 The 6-inch display is an IPS (In-Plane Switching) panel, which offers better colors and wider viewing angles compared to conventional LCD technology. The screen has a native resolution of 3072 x 1920. It uses an oxide thin film transistor, which offers quicker pixel switching compared to the traditional amorphous silicon one. The company has deployed a reflective sheet to block the outside light from entering the screen. As a result, the laptop has achieved a peak brightness of 500 nits.
Audio is handled by the new six-speaker setup. The laptop supports signal processing for Dolby Atmos playback. Apple has retained the good-old 3.5 mm headphone jack. The notebook has four Thunderbolt 3 (USB-C) ports that can be used for charging, data transfer, and wired display mirroring. For video chat, you get a FaceTime HD camera. The MacBook Pro 16 packs in a 100 Wh battery. Apple claims that it lasts up to 11 hours of wireless web browsing, 11 hours Apple TV movie playback, or up to 30 days on standby. It ships with a 96 W USB Type-C charger. On the software side of things, you get the latest macOS Catalina.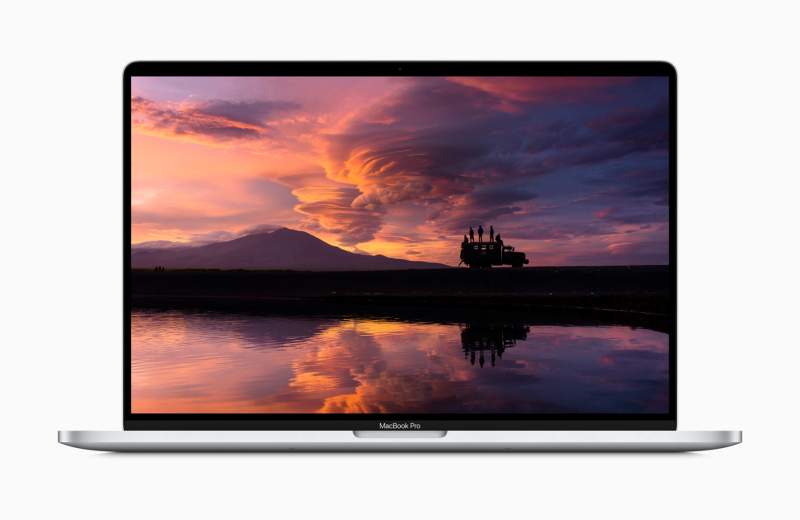 MacBook Pro 16 Pricing And Availability
Apple MacBook Pro 16 is available for purchase in the US starting today. Its base model is pegged at $2,399 at Apple's home. The Cupertino company hasn't mentioned the laptop's launch date for India. However, its pricing is going to start at Rs 199,900.