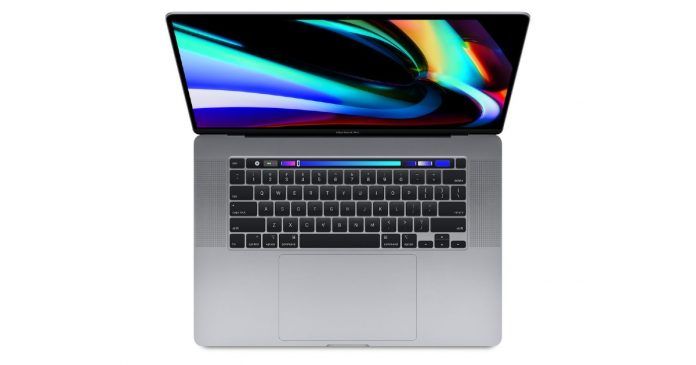 Apple has registered a new patent that might change the way laptop keyboards work forever. The new patent describes a method to incorporate displays on top of keys, which allows keyboards to be configured as per the users needs. It could pave the way for a new non-QWERTY based system, where the keys on Macbook keyboards can be configured so that each key can perform multiple functions. It looks like an extension of the OLED touchbar that Apple currently includes on some of its Macbooks, allowing apps to display functionalities specific to them, that can be used via touch.
Apple's touchbar engulfs the whole keyboard
"Each key movable key member may be formed from a fiber optic plate. The fiber optic plate may be formed from a coherent fiber bundle with opposing first and second surfaces. The first surface may be adjacent to the key display and may receive key label images from the key display. The second surface may face outwardly towards a user and may receive key press input from the fingers of a user while presenting key label images for viewing," the patent describes.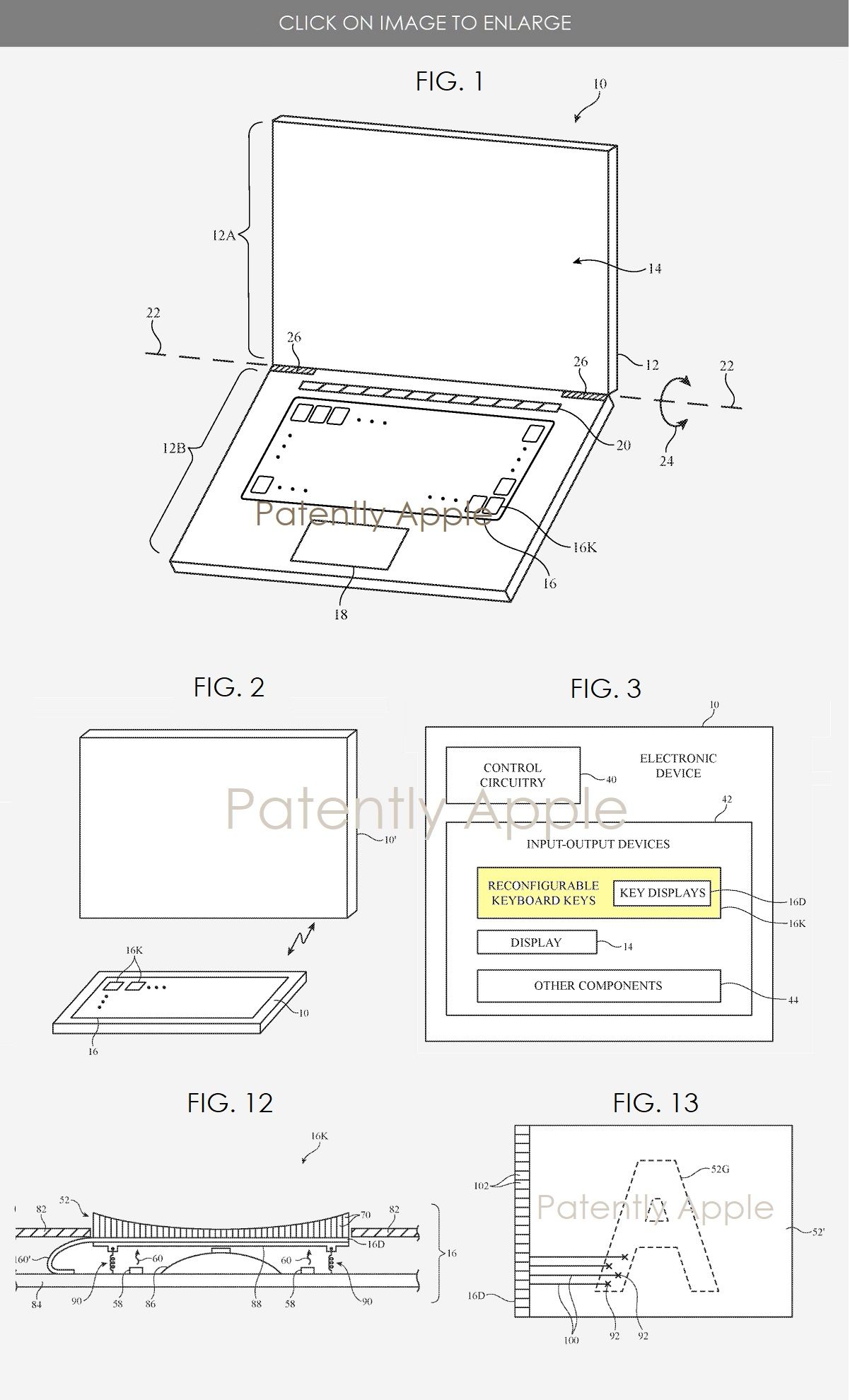 At the moment, the touchbar is a thin OLED strip that's placed on top of Apple's keyboards. With the new system, the company is retaining the tactile feedback you get from pressing keys, but putting tiny displays on top of each keycap. This could essentially mean that an app will be able to pass specific signals that suit its needs. As an example, a music app could change the keys to incorporate fast forward and rewind buttons instead of arrow keys.
While the feature does sound useful, it's unclear whether or when Apple will implement the feature on its Macbooks. Using such a system could require a significant learning curve from users, which is usually not well received in consumer electronics devices. The keyboard is an integral part of how users interact with laptops, so changing how it works could disappoint many.
That said, Apple had also registered a patent earlier that eliminates the touchpad from Macbook, which means the company is seriously looking into how it can revamp the core input systems of its laptops.
Thanks for reading till the end of this article. For more such informative and exclusive tech content, like our Facebook page