Highlights
Apple already makes some iPhone models in India.
The total volume of "Made in India iPhones" is significantly lower compared to global markets.
However, under the government-backed PLI scheme, the iPhone production volume might increase soon.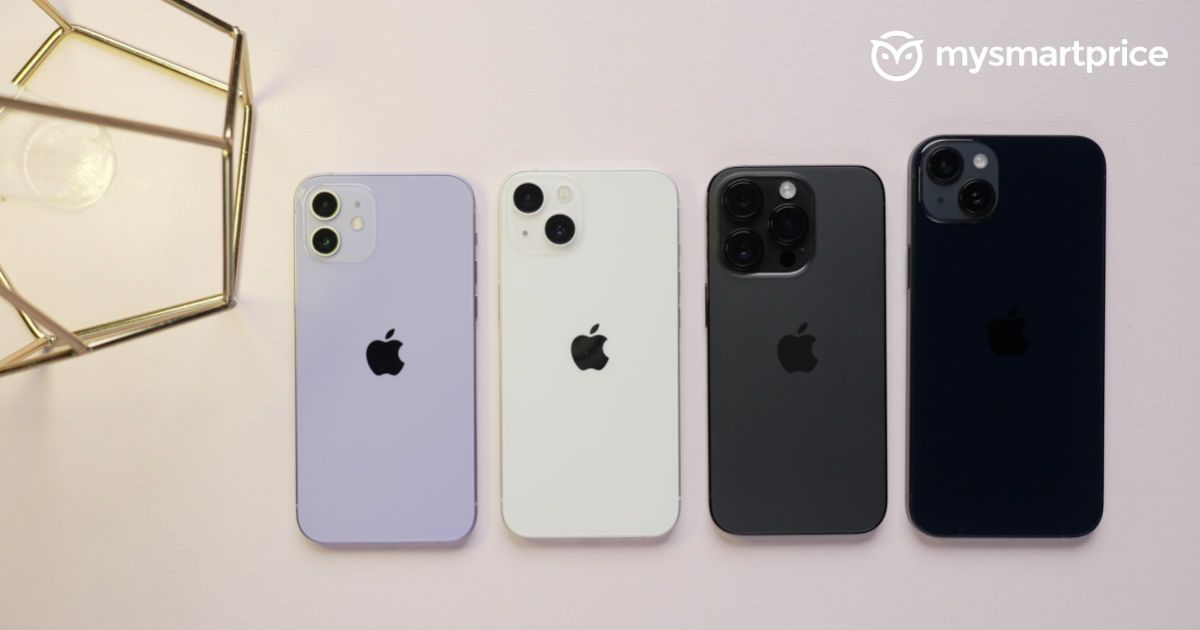 iPhone production in India could get a significant boost in the coming years. Apple, with the help of its suppliers, is currently making a small portion of its total iPhone units in India. As per reports, only seven per cent of the total iPhone models are made in India in FY2023. However, things might change in a couple of years. According to a Bank of America research report (via), Apple may shift more than 18 per cent of its iPhone production to India by FY25.
The Cupertino-based US tech giant has shown added interest in India not only in terms of sales but also as an alternative to China for manufacturing its popular products. Driven by the government's production-linked incentive (PLI) scheme, Apple iPhones made in India could be about 18 per cent of the total volume in the coming years.
The PLI scheme for mobile phones has been one of the key focus areas over the past few years. Several smartphone companies were provided incentives to boost local manufacturing in India. As per reports, the production of mobile phones has risen from about 6 crore in 2014-15 to around 31 crore in 2021-22. India exported Rs 45,000 crore worth of mobile phones in FY 2021-22. In December 2022, Apple's major supplier Foxconn was approved for a Rs 357.71 crore incentive under the PLI scheme.
The report by Bank of America added that the PLI scheme for mobile phones can help India meet its ambitious target to treble its domestic production to $126 billion and achieve five times growth in exports to $55 billion, by FY26. It further added that the mobile phone PLI scheme is a success story for India as they account for about 21.5 per cent of India's electronics domestic demand and are compounded at about 15 per cent annually.
While mobile phone production and exports have increased significantly, imports are down to a third since FY17. That being said, there are a few challenges as a vast majority of components, which includes the display, memory and semiconductors are difficult to localise as they require huge capes and high-end technology. However, the Rs 38,000 PLI scheme has helped increase electronic exports from 16 per cent to 25 per cent.
"We believe India could be a credible global supply chain alternative for mobile phones/electronics. Success in other sectors is also likely. We believe India's efforts to cut imports/step-up exports, could improve its macro-outlook," said Amish Shah, managing director and head of India research at Bank of America.
A report had previously stated that Apple aims to manufacture one out of four iPhones in India by 2025. Apple's biggest supplier, Foxconn, has already been working on increasing its manufacturing units in India. Senior management officials from Foxconn had met Karnataka government officials to take forward the process of setting up a new plant in Bengaluru by April 2024.
Apple's newest partner in India, the Tata Group, will also make the upcoming iPhone 15 and 15 Plus in India, according to a report. Tata Group acquired Wistron's Indian production line, making it possible to manufacture the iPhone 15 series.