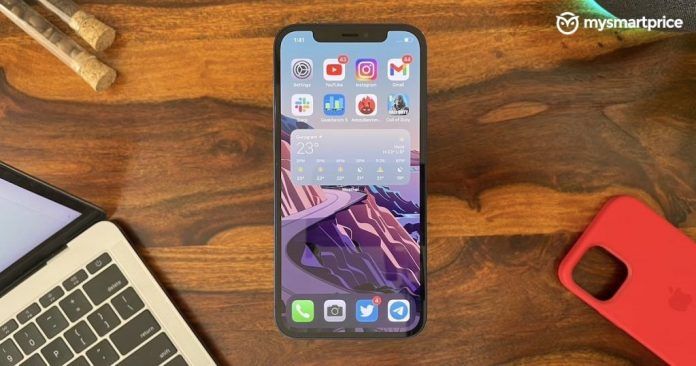 Apple has finally started working on its own line of a cellular modem for its future devices, a company executive confirmed. The move would replace components from Qualcomm, which is Apple's top supplier. As per a new report, Johny Srouji, Apple's senior vice president of hardware technologies, told employees that the company has kicked off the development of its 'first internal cellular modem'. The tech giant currently uses Qualcomm modems for its range of devices including the iPhone 12. However, with this, the company is planning to reduce its reliance on third-party suppliers. Does this mean that Apple will ditch Qualcomm in near future? Let's take a closer look at the whole report.
Apple confirms its own cellular modem
As per a report by Bloomberg, the tech giant has started the development of its new modems. Srouji made this disclosure in a town hall meeting with Apple employees. "This year, we kicked off the development of our first internal cellular modem which will enable another key strategic transition. Long-term strategic investments like these are a critical part of enabling our products and making sure we have a rich pipeline of innovative technologies for our future," he said in a statement.
With this, we soon might see Apple in-house cellular modems that will power its future devices. Currently, Apple uses Qualcomm modems for its devices. The iPhone 12 series comes with Qualcomm-based 5G modems. Prior to that, the company used Intel parts for a few years. The company has signed a six-year chipset deal with Qualcomm last year after settling a patent royalty dispute. This means that upcoming iPhones might still come with Qualcomm-made cellular modems. The news of Apple making its own modems does not come as a surprise.
Will it ditch Qualcomm?
The company purchased Intel's smartphone modem business last year for $1 billion. The report further highlights that Apple is hiring engineers from Qualcomm to make its own modems. The brand has a team in San Diego, Cupertino and Europe, which is focused on developing cellular modems for the company.
The move is meant to reduce its dependency on third-party vendors for the development of its products. The company started shipping its own chipsets in 2010 with its iPhone 4 and original iPad. Since then, the company has been on the forefront to bring its custom chipset that gives a stiff competition to other chipmakers including Qualcomm. Recently, the brand also introduced its first chipset for laptops known as Apple M1.
The latest chip powers the new range of MacBook Pro and MacBook Air laptops and the initial reception seems to be on the positive side. The move of Apple pushing towards greater reliance on its own parts will seriously dent other players like Qualcomm and Intel. As per Bloomberg, Qualcomm gets about 11 per cent of its revenue from Apple, while Intel gets roughly 7 per cent from the company.
Thanks for reading till the end of this article. For more such informative and exclusive tech content, like our Facebook page