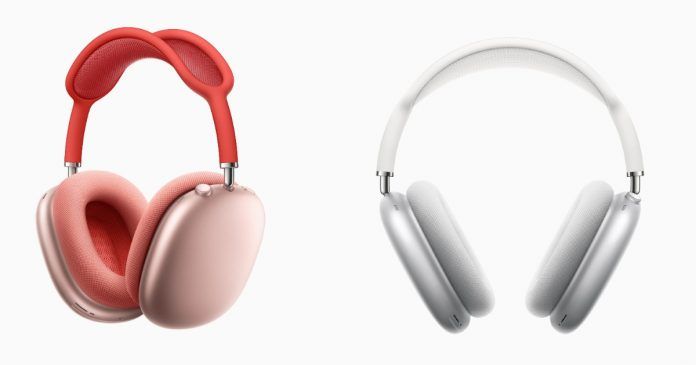 Apple AirPods Max took the social media by storm after the company announced its price. The wireless Active Noise Cancellation (ANC) headphones were launched for $549 in the US, and Rs 59,900 in India. A new report claims that the Cupertino, California-based tech giant could launch a relatively-affordable version of the AirPods Max in 2021. The new Apple AirPods Max Sport Edition is likely to not only burn a hole in the pocket but will also be light in weight, according to a new leak. The over-the-ear headphones will launch in mid-2021 for $400. Let's take a look at the upcoming Apple AirPods Max Sport Edition launching in 2021, its leaked specifications, price, and other details.
Apple to launch new affordable AirPods Max Sport Edition in 2021
The AirPods Max comes with a premium price tag of Rs 59,900 in India. The price puts the AirPods Max in the ultra-premium category of headphones and is likely to make several consumers stretch their budget. According to Apple Rumours, the company will launch an affordable variant of the AirPods Max in mid-2021. The leaker has not revealed the exact launch date or month at the time of writing this.
Over-ear AirPods, $400, coming in the middle of next year. Sports silicone material, weighs about 290g, slightly smaller earpads.

— Apple RUMORs (@a_rumors1111) December 22, 2020
The affordable AirPods Max will be priced at $400, which translates to Rs 29,400 in India. The reduced pricing also means that Apple will cut some corners in terms of features. The leaker claims that Apple will use a silicone material for the affordable AirPods Max. We are not exactly sure if this would mean replacing the metal build with silicone. 
The upcoming over the ear wireless headphones will also weigh less at 290 grams. This is much lighter than the AirPods Max which weighs 385 grams, according to Apple's website. The earpads on the upcoming Apple headphones will be smaller too, as per the leak.
This is all we know about the rumoured AirPods Max Sports Edition. Apple is also tipped to launch redesigned Apple AirPods in 2021. The wireless earbuds will borrow the AirPods Pro's design with a shorter stem. However, it will not get the ANC feature found on the Pro model.
The second-generation AirPods Pro, on the other hand, will sport a revamped, compact design. The company will opt for a circular design, similar to the likes of Samsung Galaxy Buds Plus, Pixel Buds, etc.
Thanks for reading till the end of this article. For more such informative and exclusive tech content, like our Facebook page