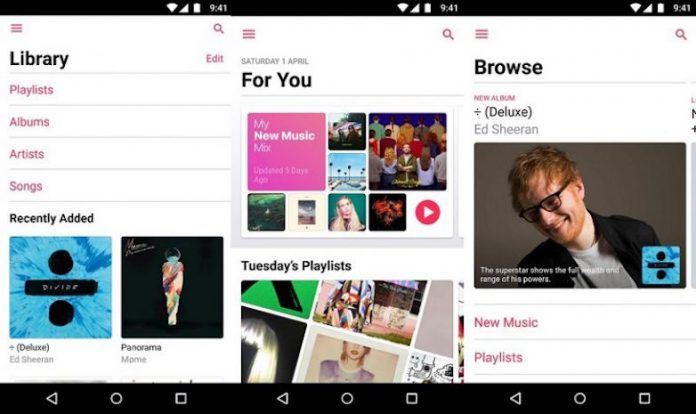 Apple Music, one of the premium streaming services that Apple Inc. offers, is coming to Amazon Echo. The smart, always-on and connected speakers will have the Apple's popular music streaming service as an Alexa Skill. Moreover, the platform's Android app now has a new beta update that brings several new features and design elements.
Apple Inc. is actively moving out its closed iOS and MacOS ecosystem. The company will now allow Apple Music, a popular music streaming platform, to Amazon's Echo line of Alexa-powered wireless speakers. Needless to mention, this is the first third-party wireless speaker system that Apple has authorized. Until recently, Apple restricted the service to its own HomePod.
Apple Music Coming To Amazon Echo Speakers As An Alexa Skill
Apple Music is a versatile and expansive catalog of song titles and albums. Millions of daily listeners log on to the service to access music, songs and other premium audio streams. Apple has been limiting the availability of Apple Music on other platforms significantly. But now, listeners will be able to access Apple Music on their Amazon Echo smart speakers. The speakers are driven by verbal instructions that are obeyed by Amazon's AI-driven virtual assistant Alexa.
Interested Apple Music users who happen to own any Amazon Echo speakers can easily add the service. Users will have access to Apple Music as an Alexa Skill. In other words, the service can be added as an virtual app from Amazon's App Store for the Echo speakers, which is called Alexa Skills.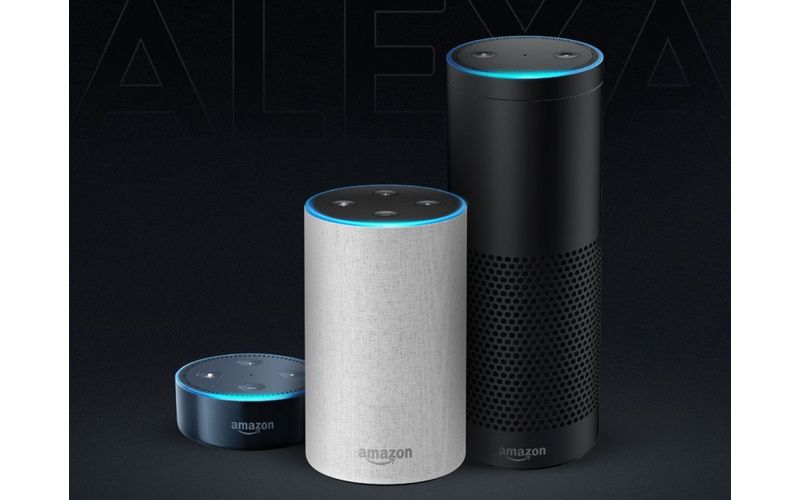 Apple will allow integration of Apple Music on Amazon Echo starting December 17, in the U.S. Apple recently launched the Music Skill API to developers.
Apart from Apple Music, Amazon Echo speakers will also have the ability to stream music from Amazon's own Prime Music. However, Apple has an expansive collection of artists, curated playlists, radio station broadcasts and albums. Incidentally, it is not immediately clear if all the variants of the Amazon Echo Speaker, which includes the Echo Spot, Echo Show, Echo Dot, or the simple Echo Speaker, will have access to Apple Music.
Apple Music For Android Getting A New Beta Update
The Apple Music app for the Android smartphone users, has received a new beta update on the Google Play Store. The new update brings a new bottom navigation bar, instead of the hamburger menu for navigation.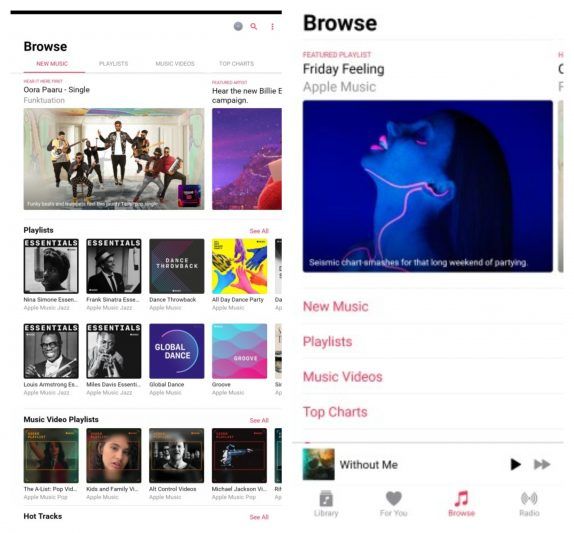 The latest update brings support for tablets and the app adapts to bigger screens. This was a long-standing request from several users who owned multiple Android-driven devices. Apple has indicated the new update has several performance related improvements for images and audio playback. Interestingly, Apple has been enthusiastically adding quite useful features in the Apple Music for Android app. It started partial Google Assistant integration, and previously made it compatible with Android Auto as well.
The new Apple Music for Android beta app brings the version up to 2.7.0. In addition to the features, Apple has also fixed a few bugs. Users interested in testing the app, need to sign up for beta testing on Play Store. However, users may download the APK file for the same as well. Do note that we at MSP Gear do not promote or advocate using the side-loading method.
Thanks for reading till the end of this article. For more such informative and exclusive tech content, like our Facebook page