Highlights
iCloud+ previously had only 50GB, 200GB, and 2TB storage plans.
All five storage tiers are now available for purchase.
Apple has made no changes to the free iCloud storage plan.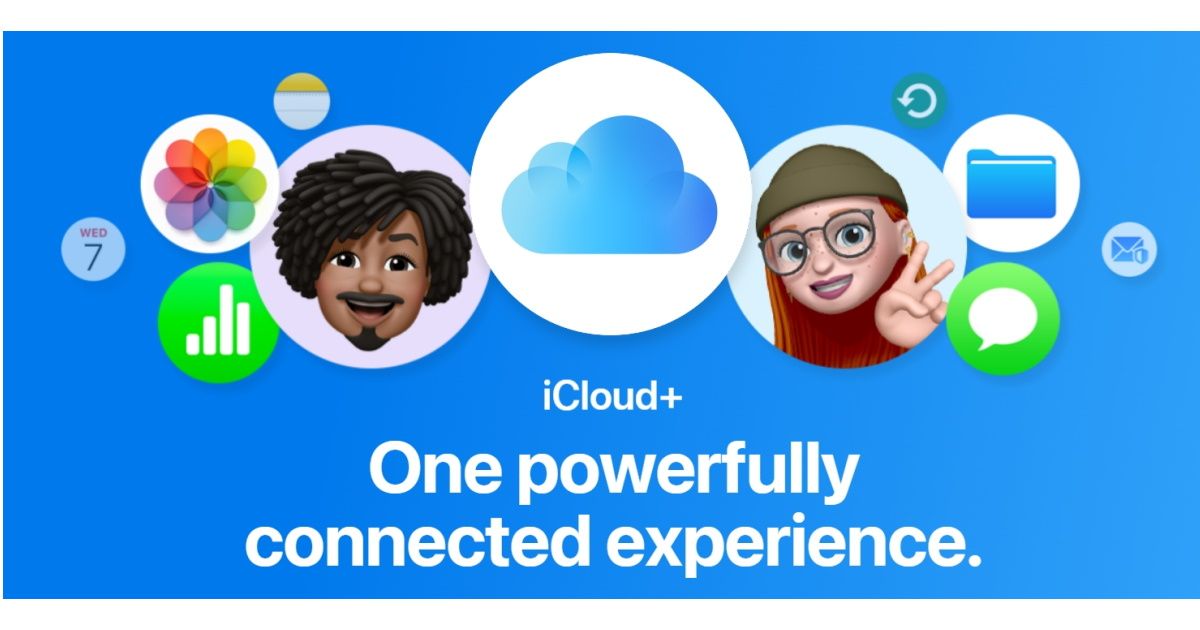 Apple's Wonderlust event last week was primarily about the new iPhone 15 and iPhone 15 Pro models, Apple Watch Series 9, and Apple Watch Ultra 2. It also made a few other announcements here and there. One such announcement was related to new iCloud+ storage plans. It introduced 6TB and 12TB storage tiers for those who need more storage. Both these new plans are now available for purchase and here is how much these will cost you in India.
Apple iCloud+ Storage Plans Price in India (2023)
Apple has priced the 6TB iCloud+ storage plan at Rs 2,999 per month in India. It is described as a plan ideal for photographers and content creators. If you want to double the storage i.e. 12TB, you will need to pay Rs 5,900 per month. This plan is referred to as the "largest plan for advanced users".
The latest addition means iCloud+ users now have a total of five cloud storage plans to choose from. The other three options are 50GB, 200GB, and 2TB priced at Rs 75, Rs 219, and Rs 749 per month respectively. You can check out all these plans by visiting Settings > Apple ID > iCloud on your Apple device.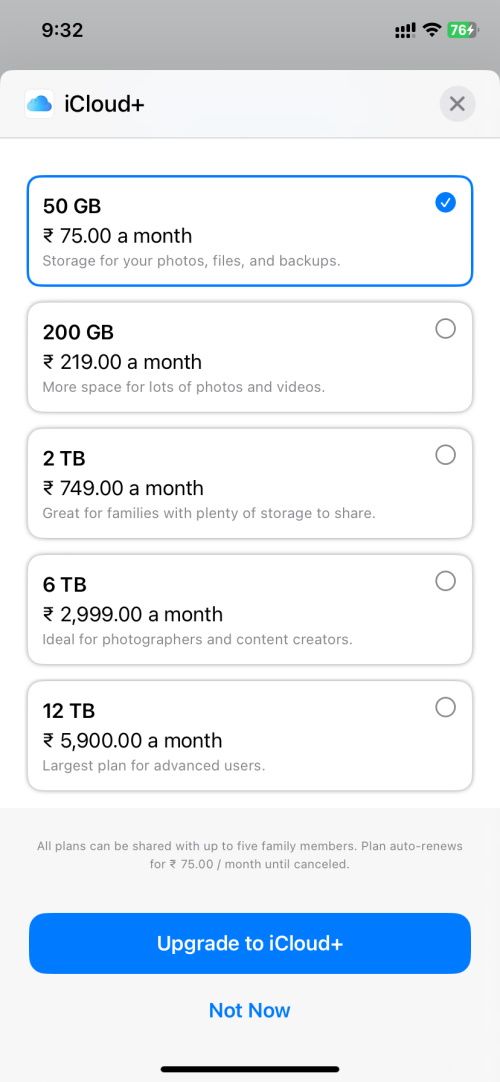 If you were hoping Apple would finally make some changes to the free iCloud storage plan, you would be disappointed once again. The Cupertino-based tech giant has made no changes to the free plan. It still offers 5GB of cloud storage as it has been doing so for many years.
For those who might be getting confused between iCloud and iCloud+, the latter is a premium subscription service that not only offers additional cloud storage but also enhanced privacy features. Each iCloud+ storage plan comes bundled with Family Sharing, iCloud Private Relay, Hide My Email, Custom Email Domain, and HomeKit Secure Video features.
Apple has one more bundle premium subscription service called Apple One. It offers access to iCloud+, Apple TV+ Apple Music, and Apple Arcade services for a single fixed monthly price. Its Individual plan is priced at Rs 195 per month and the Family plan costs Rs 365 per month. These two plans offer 50GB and 200GB iCloud+ storage respectively. The Family plan can be shared with up to five family members.
The best part is Apple lets you combine your iCloud+ subscription with the Apple One bundle. This would allow you to get even more storage by combining the cloud storage provided by both subscriptions. It means let's say you are subscribed to the 2TB storage plan and you also get Apple One, you will essentially have 2.2TB iCloud+ storage at your disposal.