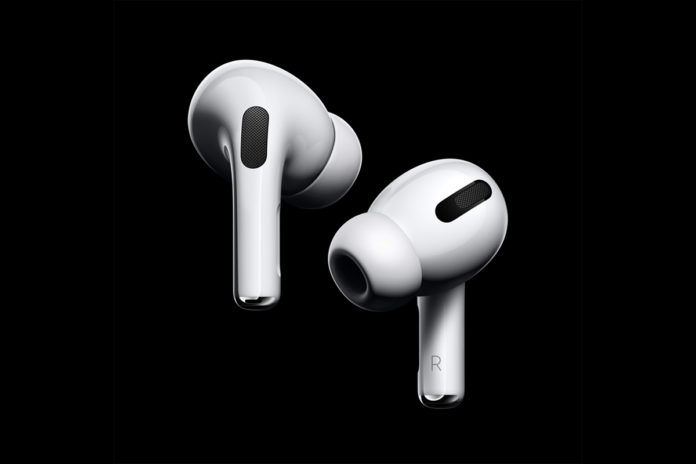 Apple launched its first pair of TWS called the AirPods back in December 2016 and after that, the company has added an array of TWS earbuds in the portfolio. The company is expected to launch the next-gen AirPods Pro 2 and we have already witnessed numerous leaks and rumours about the device. Now a new patent of the AirPods Pro 2 appeared on the web suggesting the upcoming AirPods Pro 2 are going to arrive with futuristic-sounding controls. This will include gestures which can be used for different commands. Here's a closer look at the patent filed by Apple for the AirPods Pro 2.
Apple AirPods Pro 2 Patent
According to the patent filed by Apple, the AirPods Pro 2 will allow users to adjust the music playback by touching their face, shaking your head, and by clicking their teeth together. The patent also suggests that the next-gen Apple earbuds are specially designed to detect input actions within a structure. By structure, it means inside the user's ear canal, body part, and even your head.
"the user may contact an exterior surface of their body, such as the skin on his or her face", with further examples of input actions including "a user clicking [their] teeth together or clicking [their] tongue", reads the Apple patent.
The patent also claimed that the upcoming AirPods Pro 2 will also support input actions from vocal sounds and sub vocalizations. Moreover, the input's actions are not only restricted to interaction with the user's own body. The TWS is also capable of taking control by the users while contacting other objects like tapping on the table and while giving hugs to another person.
So far the company is yet to reveal anything about the upcoming AirPods Pro 2 and we recommend you to take this information with a pinch of salt and wait for the launch. The features seem promising us, comment on your views about the futuristic-sounding control feature in the comment section below.
Thanks for reading till the end of this article. For more such informative and exclusive tech content, like our Facebook page