Highlights
Apple Pay Later launched for consumers to pay for their purchases conveniently.
With the new feature, Apple Pay users can split their purchases into four payments.
There are no interest or fees, but there's a catch for Indian users. 
Apple Pay Later has been launched to help users' pay for their purchases in planned phase. The company stresses that the new financial service has been launched keeping in mind users' financial health. According to Apple, the financial service will let users split their Apple purchases into four payments spanning up to six weeks. The best part is that no interest or fee is applicable to these payments. So, what's the catch, you ask? Like Apple Pay, Apple Pay Later has been launched in the US and might never find its way to the Indian shore. Here's what you need to know about the newly introduced Apple Pay Later.
Apple Pay Later Introduced, But There's a Catch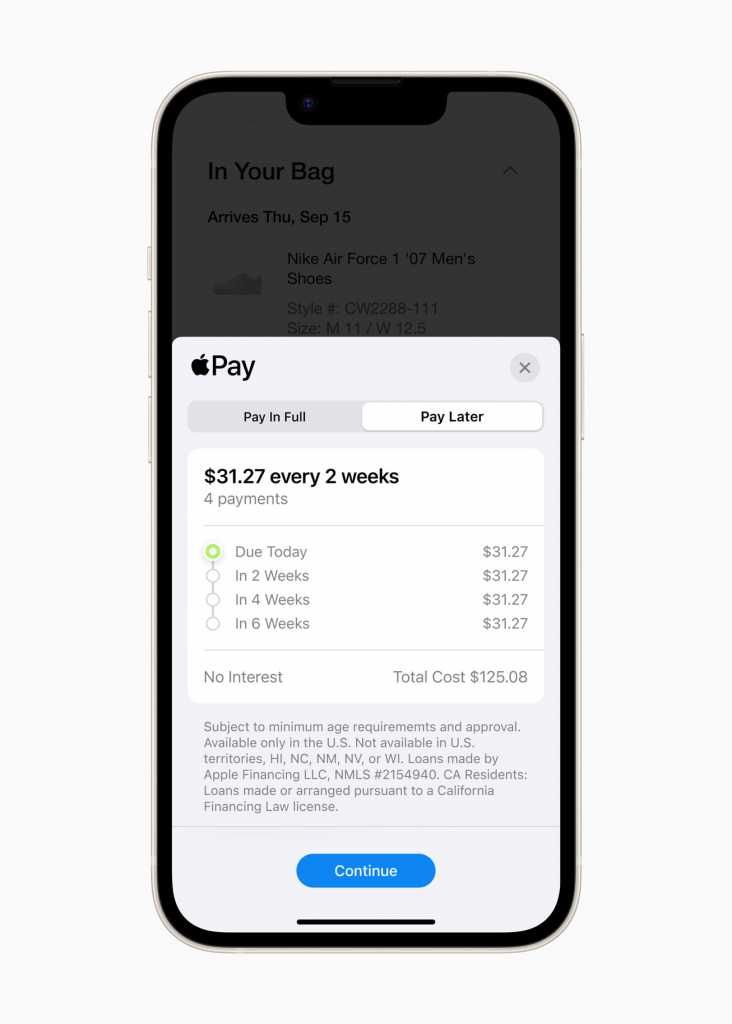 As you can see in the image above, Apple Pay users can make payments through the contactless method at a store that accepts it and split the bill into four separate payments spread over six weeks. However, since the payment facility is not yet available in India, Apple Pay Later also eludes Indian consumers. Apple Pay is a contactless payment facility designed just for Apple devices to make users ditch their physical wallets and carry their debit or credit cards on their iPhones or Apple Watches.
However, the NPCI regulations in India require UPI merchants to store Indian users' data in India for security and need a 4 or 6-digit PIN to authorize the payments. Since Apple Pay works solely through biometric identification, the service is not feasible in the country. Additionally, NPCI only accepts biometrics and data validated by UIDAI and Apple stores users' biometric data on-device that cannot be verified with the external database. Therefore, Apple Pay has not arrived in India yet, and Apple Pay Later might not as well.
Having said that, Apple Pay Later users can apply for up to $1,000 (~Rs 82,250) Apple Pay Later loans and efficiently track, manage, or repay them through their Apple Wallet. The Apple Pay Later loans can be used for in-app purchases on App Store and retail merchants that accept Apple Pay. The feature will start rolling out to a select few users starting today and will roll out to all eligible users in the coming months.
Users can apply for Apple Pay Later load from Apple Wallet without impacting their credit score. Once users apply for a loan of the desired amount, there will be a credit check to determine the financial security of the user. When approved, users will see the Pay Later option while making payments through Apple Pay. Apple Pay Later adheres to the tech giant's philosophy of having privacy and security at its core. Apple Pay Later uses Face ID, Touch ID, or passcode for authentication that are stored locally on their device only. Further, Apple assures that user transactions and payment history are never released to third-party.
Apple Pay users can conveniently manage all their Pay Later purchase through Apple Wallet. They can see the calendar view of all payments made and due for convenient tracking. Apple Wallet will also send a push notification when a payment is due. Users will need to link a debit card for loan repayment, not a credit card, to prevent them from taking on more debt.
Apple has partnered with Mastercard and Goldman Sachs to enable Pay Later for its users. While installments are enabled through the Mastercard Installments program, Goldman Sachs is the Mastercard payment credentials issuer to complete Apple Pay Later purchases at the time of payment.