Highlights
Apple reports all-time revenue in its quarterly financial reports.
The company says India remains a major focus for sales as well as manufacturing.
Apple's offline stores are generating revenue of Rs. 50 crores every month.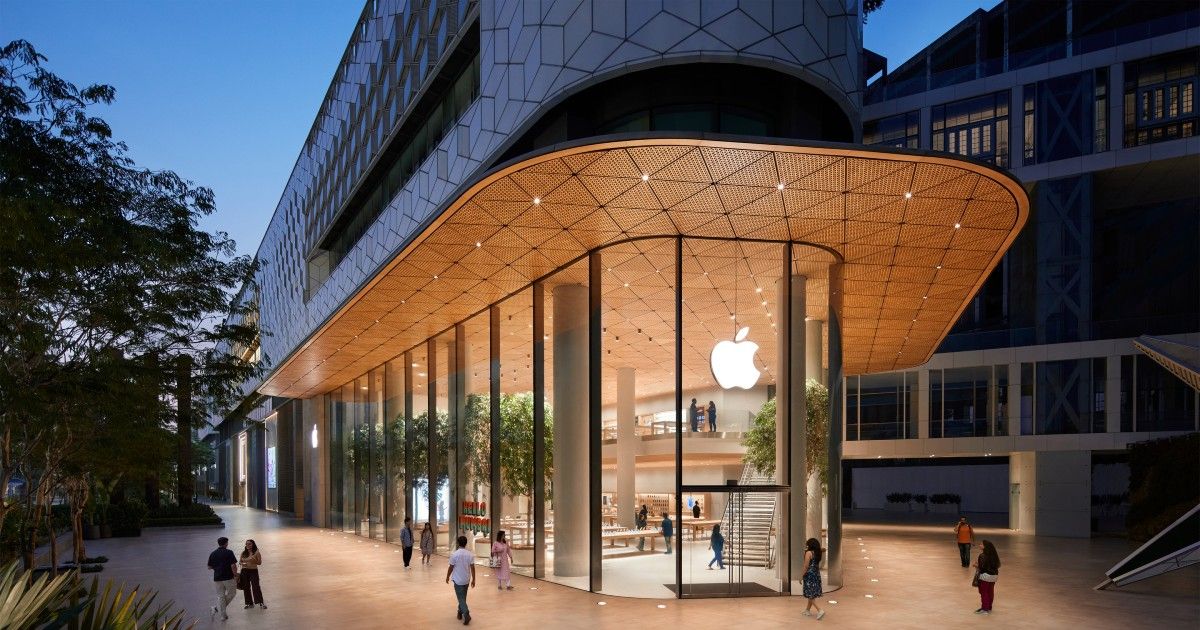 Apple just released its third quarter financial results where it recorded all-time high revenue, along with another all-time high for the number of active Apple devices worldwide. Tim Cook, CEO of Apple, has said that India is an incredibly exciting market and has been a major focus for Apple for the last few years.
Apple has shown exponential growth in India as its sales have increased by almost 50% every year since 2019. In a price-sensitive and highly competitive market in India, Apple is the only player who has shown a steady increase in market share for the better part of the decade. But how did Apple manage to crack the code of the Indian market?
Apple India's Revenue Over the Years
Apple's growth and popularity began in 2015, which was the first time when they hit $1 billion (Rs. 6400 crores) in sales in India. The iPhone 6 and 6s Series helped Apple gain the attention of the masses, and attract them to the Apple Ecosystem with Macbooks.
Apple never looked back from there and has constantly grown its business in India. As of 2023, Apple's revenue in India stands at a whopping $6 billion (Rs. 40,000 crores) in 2022. Here are some numbers of Apple India's revenue between 2015-2022.
| | |
| --- | --- |
| Year | Annual Revenue (Rupees) |
| 2015 | 6400 crores |
| 2016 | 9500 crores |
| 2017 | 11,000 crores |
| 2018 | 13,000 crores |
| 2019 | 10,500 crores |
| 2020 | 15,000 crores |
| 2021 | 33,000 crores |
| 2022 | 40,000 crores |
Apple's Focus on Make in India Initiative
Apple started its first assembly unit in India in the year 2017. At that time, Apple was only assembling the iPhone SE in a small facility by Wistron in Bengaluru. The company said that it was an experimental move as Apple was exploring global markets to reduce its dependency on China for manufacturing.
Apple saw great success with its first manufacturing attempt in India. The company started expanding its production by setting up a facility in Tamil Nadu with the help of Foxconn. Apple has been assembling the latest versions of iPhones in India since 2019.
The impact of Made in India iPhones has been worldwide ever since. In 2021, India was producing 1% of the global iPhone volume. Within just one year, India now produces 7% of total iPhones sold over the world. Apple says that they are looking to expand this number to 25% by the year 2024.
India is now a major hub for Apple's global iPhone supply. Their Make in India initiative has also helped Apple save 20% on import duty as iPhones are being manufactured locally. Although iPhones are not the cheapest in India when compared to global markets, the majority of the iPhones that are sold in India are made in India. If Apple was not producing them in India, the prices of iPhones would have been 20% more than what they are today.
Apple's Own Online Store in 2020
Prior to 2020, Apple was reliant on third-party resellers like Amazon and Flipkart to sell their products in India. They also had some offline authorized resellers, but Apple did not have a direct hand in the end-consumer market. Apple realized the importance of the Indian market long back and decided to open its official online store in India in September 2020.
Some experts consider this a genius move by Apple, as the entire world was facing lockdowns due to the COVID pandemic. Apple's top online partners – Amazon and Flipkart were also facing issues because of delivery restrictions, shortage of delivery staff, and many other reasons.
Apple's own online store opened doors to two paths – Indian consumers would be able to buy products directly from Apple, and Apple was able to offer complete customization for storage and RAM variants on Macs. Apple would also offer laser engravings on some products like the iPad, something that's only possible when Apple sells its product directly to the user.
Within one year of its opening, Apple's online store accounted for 4% of total Apple sales in India. The number is expected to grow further as Apple is planning to incentivize buyers to purchase directly from them. For insight, Apple is planning to launch its co-branded credit card in India, which will surely offer benefits when used on Apple's online store.
Apple's Long-Waited Offline Stores Open in India
Over the years, Indian buyers have been eager to see Apple's own offline stores in India. As a matter of fact, even Apple was desperate to operate its own offline stores for years. However, India's Foreign Direct Investment Policy was restricting Apple from opening its own exclusive retail chain in India.
As per India's FDI policy, a foreign company cannot operate its single-brand retail stores, unless 30% of resources are outsourced locally. Apple's manufacturing facilities in India have not just helped them find a new home for their production but also opened the door to having its own offline retail chain in India.
As the majority of the iPhones sold in India are manufactured locally, Apple was able to fulfil the 30% local outsourcing criteria and opened two new offline stores in India.
Apple's first store in India was Apple BKC in Mumbai, which was inaugurated on April 18, 2023. The second store opened in Saket, Delhi on April 20, 2023. The importance of this event can be understood by the fact that Tim Cook himself inaugurated both these stores, as this marks the start of a new chapter by Apple in India.
It has been only three months since the opening of these two stores, and Apple has already achieved record sales through its two offline stores. The Apple Store in Mumbai clocked sales worth Rs 10 crores on the first day itself. That is more than the monthly revenue of other retail chains in India.
The two Apple Stores in India have recorded monthly sales of 25 crores each. Apple is generating 50 crores worth of revenue from just two offline stores in India. Apple's average ticket size is almost Rs 50,000, but achieving such numbers just shows the importance and value of Indians to Apple and vice-versa.
Apple Is Not Stopping
One can say that Apple is just getting started into India. The company has major plans to expand its production in India by setting up a new manufacturing unit in Karnataka with the help of Foxconn. Apple is also looking to open three new offline stores in India.
It is evident that India is not just a major market for Apple in terms of sales, but also a big manufacturing hub. Affordable labour, access to top-quality engineering talent from IITs, and government support for Make in India, are several factors that make India the perfect option for Apple, to step out of its dependence on China.
If Apple continues this journey at the same pace, India will soon account for a major chunk of Apple's global revenue, and profits.