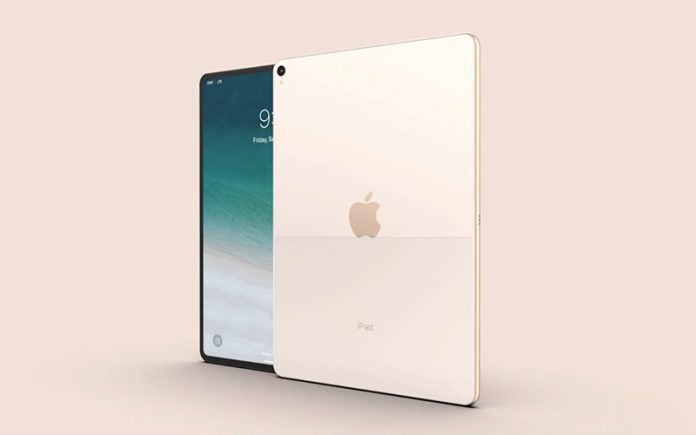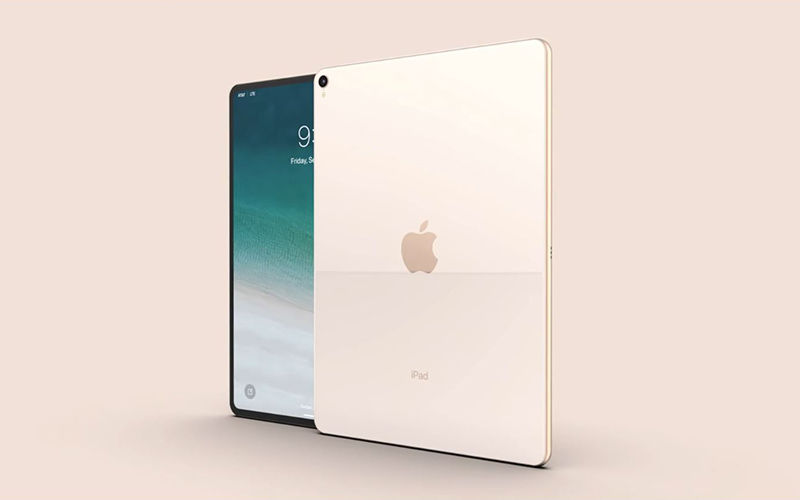 Apple's slip up earlier today revealed the new naming scheme it is going to adopt for its three new smartphones. The leak also revealed the release of two new Apple watch models. However, there is one device which doesn't pop up anywhere in the extensive leak obtained – a new iPad Pro.
No New iPad Pro To Be Unveiled
As Steve Troughton-Smith notes in his recent tweet, there hasn't been a single shred of evidence in Apple's monumental leak that points towards a new iPad Pro. Furthermore, there is a chance even Apple's long-awaited AirPower wireless charging pad might not make its debut. However, accessories might be a different ordeal that were not part of the leaked sitemap.
Either way, it looks like Apple wants to focus entirely on the new iPhone line-up at this event. This is disappointing as we were looking forward to a new tablet form the Cupertino-based company especially because of recent leaks that had pointed towards the same. This would mean a separate event for releasing iPad might be held sometime in October.
Very clearly, from the two sitemap XML files, there is no iPad Pro refresh today. Only iPhones, Apple Watch, and some new Watch bands. AirPower is not listed, but perhaps accessories are different…

— Steve Troughton-Smith (@stroughtonsmith) September 12, 2018
2018 MacBook might also launch alongside iPad Pro
If the event taking place today is indeed supposed to be showcase exclusive for new iPhones, Apple Watches and other related accessories, then there is a good chance the recently leaked MacBook line-up will also not be making a debut this time. If this is the case, then expect Apple to release new MacBook models alongside the new iPad Pro in October.
What To Expect From Apple's Event
We know that the names of the new Apple smartphones are going to be the iPhone XS, iPhone XS Max, and iPhone XR. The former two devices will be the long-awaited OLED panel iPhones. On the other hand, the LCD iPhone X successor which was expected to come with the 'XC' moniker will, in fact, be called the iPhone XR instead.
The leaked sitemap further confirms two new sized models of Apple Watch Series 4. The two leaked sizes are 40mm and 44mm, whereas the older models came with 38mm and 42mm size bands. The new bands are expected to come in a plethora of colour options, but these options haven't yet been disclosed.
Then we have all the different new iPhone cases that will make their appearance. The leaks only point towards Silicone, Leather, and Leather Folio cases for the iPhone XS and iPhone XS Max, however, and none yet for the iPhone XR. The silicon cases were listed in Black, White, Stone, Midnight Blue, and Product RED colours. Leather offerings were in Black, Taupe, Product RED, and Saddle Brown colours. Leather Folio cases were listed in Cape Cod Blue, Black, Green, Product RED, and Peony Pink colours.
Apple iPhone XS, XS Max, XR: Expected Specifications
Previous leaks have already given us a fair idea of what to expect from the new iPhone models. All three new devices are likely to feature the new A12 chipset by Apple. The phone themselves will probably sport glass and aluminium constructions. The Apple iPhone XS will sport a 5.8-inch OLED display while the iPhone XS Max most likely offers a 6.5-inch OLED display. On the other hand, the iPhone XR will come with a 6.1-inch IPS LCD screen.
As for storage configurations, 64GB, 128GB and 256GB storage option are going to be offered for the iPhone XR. The other two devices will offer 64Gb, 256GB and 512GB storage variants. The iPhone XR will be the only one to provide a single-camera setup at the back, while the other two will surely offer dual-lens configurations.