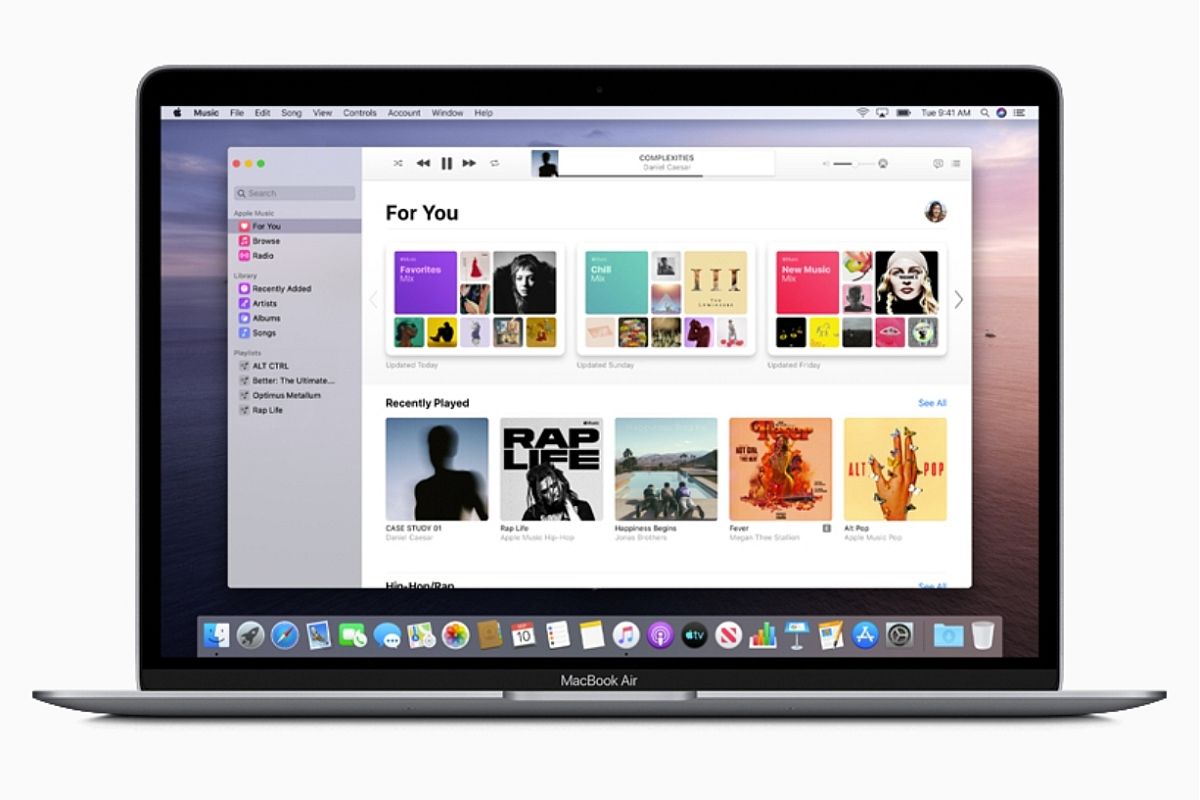 The macOS Catilna update is now rolling out to Apple desktop and laptop users all across the world. The successor to macOS Mojave brings quite a few new features with it, while also bidding farewell to some well-known apps such as iTunes. Gamers will certainly appreciate the new OS update as you now get Apple Arcade, the company's very own game subscription service. Read on to know more about all the new features macOS Catalina has to offer, along with a list of supported devices.
Apple Devices That Support macOS Catalina
According to apple, the basic requirements for you to run macOS Catalina on your system include OS X 10.9 or later, minimum 4GB of RAM, and at least 12.5GB of available storage space on your hard disk. The company has also provided a list of devices that will support the new OS version, and it is comprised of:
MacBook (Early 2015 or newer)
MacBook Air (Mid 2012 or newer)
MacBook Pro (Mid 2012 or newer)
Mac mini (Late 2012 or newer)
iMac (Late 2012 or newer)
iMac Pro (2017)
Mac Pro (Late 2013 or newer)
Top Features Of macOS Catalina
Apple Arcade
The most standout new feature macOS Catalina has to offer is Apple Arcade, which can now be downloaded from the Mac App Store. Apple Arcade is a cross-platform game subscription service that will cost $4.99 per month and let users access a vast library of games across all Apple platforms, including iPhone, iPad, iPod touch, Apple TV, and Macs. Apple says Mac users will be able to play games using their keyboard and trackpad/mouse, with many games also supporting Bluetooth controllers, including Xbox Wireless Controllers and PlayStation DualShock 4. The service will launch with a 30-day free trial, where a single subscription can be shared with up to six family members. Users will get unlimited access to a hundred games in the coming weeks, with more to be added each month.
Apple Music, Apple Podcasts and Apple TV
With iTunes being officially discontinued, Apple is transitioning its services to existing dedicated platforms. We have the Music app where all your existing iTunes library can be transferred to, and you can additionally browse the extensive library of music the platform offers. Apple Podcasts contain over 7000,000 shows for you to access. Then there is Apple TV that lets you browse, buy, and rent movies. Additionally, you have the Apple TV+ subscription service launching on November 1.
Sidecar
Sidecar allows users to expand their Mac workspace by using an iPad a secondary display. All of the iPad's exclusive features, such as Apple Pencil support, will be accessible this way. You get support for both wired and wireless connections, where the former lets you charge the iPad while connected, and the latter simply helps you stay mobile.
Screen Time
The Screen Time feature has already been available on iOS for some time now and is now transitioning over to macOS. The feature essentially lets users monitor how they spend their time on their Mac, and further lets them set App Limits if they so choose. Parents can also use this feature to monitor and set limitations on their children's activities.
Additionally, macOS Catalina brings improved accessibility features such as a better Voice Control and Hover Text. Mac Catalyst is another new technology to help developers build Mac versions of iPad apps. As always, security features have been revamped along permissions being more enforced. The new OS version even goes as far as to run on a dedicated partition so that critical operating system files don't accidentally get overwritten. There is also a new Find My app that lets users locate lost MacBooks even when they are offline by using Bluetooth to relay location data.