Highlights
India gets its 2nd official Apple store, Apple Saket.
Apple Saket is located in Select Citywalk Mall, Saket in New Delhi.
Apple Saket will be managed by 70 employees who knows over 15 languages.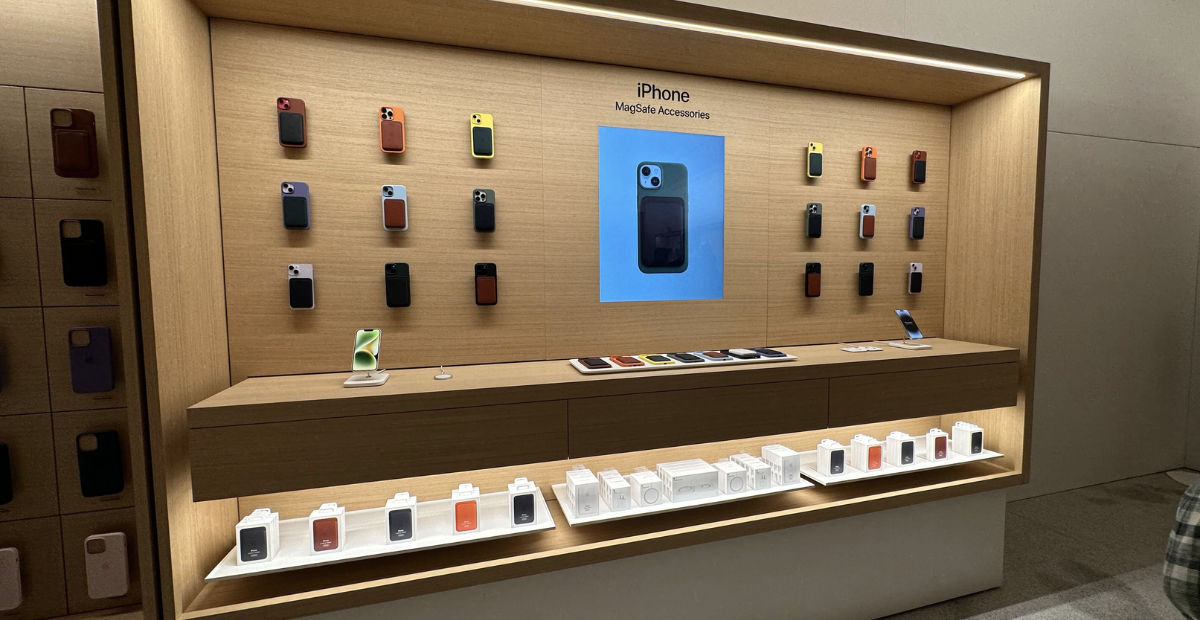 Apple has opened its second official retail store in India. The Apple Saket is located in Select CityWalk Mall in Saket, New Delhi. The Cupertino-based tech giant previewed the store to journalists and bloggers a day before the actual launch. Apparently, the Delhi store is smaller in size but as per reports, the company is paying the same rent for both stores in India.
India's second official Apple store has been inaugurated by CEO, Tim Cook who is on a visit to India after seven years. He also met various ministers including Prime Minister Narendra Modi in Delhi last evening. Here's everything you need to know about the Apple Saket Store.
MySmartPrice is here at the #AppleSaket store launch. Stay tuned with us for live updates.#AppleStore pic.twitter.com/uhF1bAsMaI

— mysmartprice (@mysmartprice) April 20, 2023
What's Special About Apple Saket Store?
Just like Apple BKC located in Mumbai, Apple Saket runs on 100 percent renewable energy and is carbon neutral. However, Apple has not clarified if it uses solar energy or something else. It is managed by 70 employees that can collectively speak more than 15 languages. All employees come from 18 states across India.
Apple Saket store is based on wooden theme and features wooden table, wood feature wall, and much more. There is a curved storefront on the entry gate with white oak tables that display company's products. All of them are sourced within the country.
The #AppleSaket store is smaller compared to #AppleBKC in Mumbai. Here's what's special about the Delhi store.

👉Free Today at Apple sessions
👉Dedicated Apple Pickup station
👉Run on 100% renewable energy
👉70 employees who can speak more than 15 languages
👉Genius Bar… pic.twitter.com/u6fWD4ZTSS

— mysmartprice (@mysmartprice) April 19, 2023
Apple Delhi's store has a dedicated pickup station from where customers who ordered online can pick up the products with ease. Apple stores are popular for dedicated support hence, Delhi's store also features a Genius Bar for all the customer's queries. Consumers need to book their appointment in advance for Genius bar. The employees in the store will help with everything related to Apple such as setting up a device, recovering an Apple ID, selecting an AppleCare plan, or modifying subscriptions.
Apple Saket store will have Today at Apple's session at a round table where the employees will be teaching you how to get creative with Apple products. Some of the sessions are as follows.
Skills: Getting Started with iPhone
Tips: Edit Your Photos on iPhone
Art Lab for Kids: Make Your Own Emoji
Skills: Personalizing Your Apple Watch
Tips: Capture Ideas on iPad
Apple invited MySmartPrice to check out the preview of the Apple Saket. You can check out the glimpse from our tour below.
On a scale of 1 to 10, rate the #AppleSaket Store design.#AppleStore #AppleBKC #AppleIndia #TimCook pic.twitter.com/UAJPDEGudn

— mysmartprice (@mysmartprice) April 19, 2023
All the latest Apple products and accessories will be available at the Saket store including the iPhone 14 Yellow colour which the company launched recently. Customers can also get the latest Mac, iPad, Watch, HomePod, and much more at the newly launched store.
Also Read: Apple BKC and Saket Stores: How Retail Stores Can Open New Frontier for Apple in India?
With the inauguration of Delhi's store, Apple CEO Tim Cook India's trip is expected to end. The CEO returned to India after seven years and received a warm welcome from the Indian community at opening ceremony of Apple BKC. You can check out the top five moments from the launch here.
#AppleBKC first day will always be special for Tim Cook and all the Apple fans out there in India. Check out this thread to see 5 best moments captured yesterday. (1/6) pic.twitter.com/I97qFKDIjY

— mysmartprice (@mysmartprice) April 19, 2023