Highlights
Multiple Apple services are down.
Apple is yet to acknowledge the issues.
Services like iMessage, iCloud are not working for iPhone users.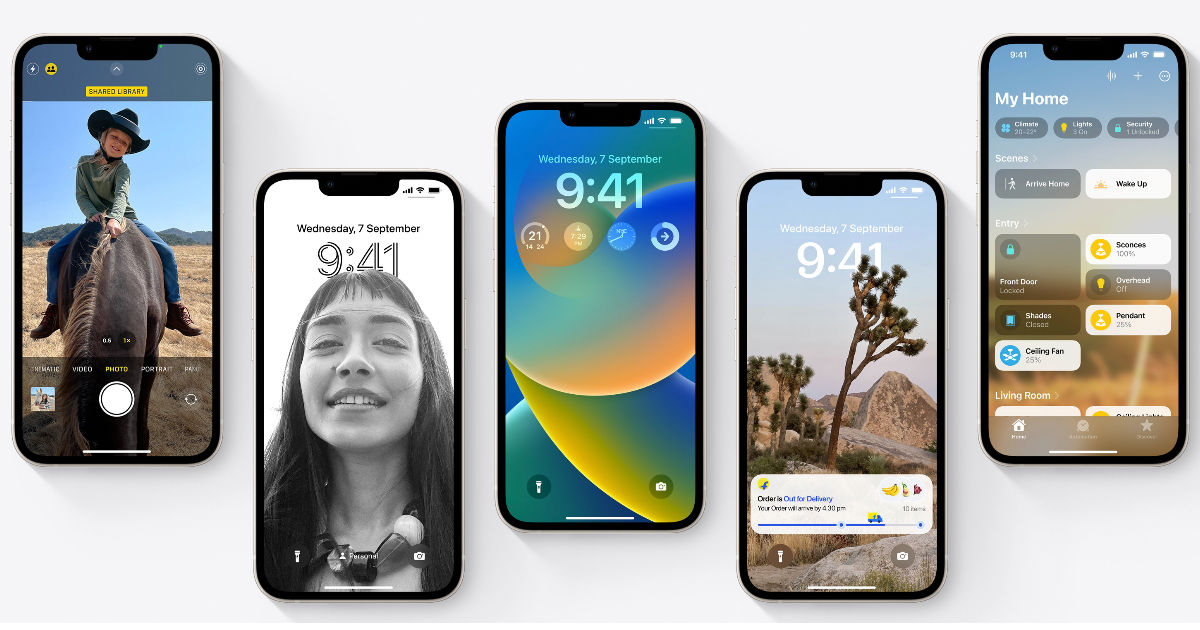 Apple is expected to launch new services and a new version of iOS at WWDC 2023 happening on June 5. However, it seems that multiple services from the company are facing an outage. Apple Weather, this week, went offline for hours which caused a lot of trouble to its users. While Apple says it has fixed the issue, multiple users are still facing it. Not just the Weather app but users are complaining that multiple Apple services are either working slowly or not working at all. Multiple users on Twitter have reported the same. Here's everything you need to know about multiple Apple services being down.
Apple Services Like iCloud, iMessage Are Down
Many iPhone users via social media platforms such as Twitter have complaint that they are unable to use Apple services. Apps like iCloud, iMessage, Shortcuts, App Store, Weather app and much more are not working for them.
iMessage went down and I didn't even notice… pic.twitter.com/oVjJRTN91m

— Charli Damelio's Burner (@charlidemolia) April 6, 2023
iMessage crash?

— tilaire (@planteap) April 6, 2023
USER REPORTS INDICATE APPLE IMESSAGE IS HAVING PROBLEMS – DOWNDETECTOR

— First Squawk (@FirstSquawk) April 6, 2023
Is everyones iMessage down ?!?

— ani 🫧 (@xhaustedhunny) April 6, 2023
While Apple's official System Status page says everything is working well, Downdetector observed that multiple iMessage users are facing issues with the service. This means that the company has not officially acknowledged any issue regarding its services being down.
This is not the first issue happening with Apple service this week. Earlier this week, multiple users complaint that Apple Weather app is not working for them. It could be possible that the same issue might have spread to other services which are why most of them are down.
Internet Starts Meme Fest As Apple Services Go Down
As usual, a service going down means a lot of memes on the Internet. Something similar happened after Apple services went down. Users on Twitter posted hilarious after they were unable to use iMessage and other services.
Here's some of the funniest memes that we found on the internet after Apple services went down.
The intern over at Apple trying to fix the imessage app pic.twitter.com/mjwpapZ1nT

— Pizza Dad (@Pizza__Dad) April 6, 2023
Me trying to use iMessage #imessage pic.twitter.com/KnovgYSOGs

— cesar (@jebaiting) April 6, 2023
When iMessage is down but you remember that you get no texts anyway.

— Alex R. (@AlexTheGreatzz) April 6, 2023
iPhone users coming to Twitter to tweet about iMessage being down:pic.twitter.com/hvouYjLTUG

— Danny Armstrong (@DArmstrong44) April 6, 2023
Me trying to send an iMessage even though i know it's down 🤪 pic.twitter.com/JrfgYfkmCb

— 🤘 (@bebidadulterada) April 6, 2023
imessage goes down right in the middle of me cussing someone out is so cruel 😭😭😭😭😭😭 REALLY?????

— chels☆ (@princeposts) April 6, 2023
Take away iMessage for a few minutes and the people go insane 😂

— Jackson Gaylor (@realjacksondru) April 6, 2023
iOS 17 Arriving in Two Months
Apple will launch iOS 17 two months later at WWDC 2023 on June 5. Apple is also likely to announce iPadOS 17, macOS 14 and watchOS 10 alongside the new version of iOS at the event. The upcoming version of iOS is being said to feature a new version of Control Centre. A report states that the Control Centre will get some "major" changes with the upcoming iOS update. The last time, we got to see a new control centre was with iOS 17.
A report also stated that iOS 17 will come with several user-requested features. Although, it is unknown what these 'user-requested features' actually are.
A recent report listed those old iPhone models like iPhone X, iPhone 8 and iPhone 8 Plus won't get the new upcoming iOS 17 update. The devices, launched in 2017, have reportedly received their last major update with the iOS 16.