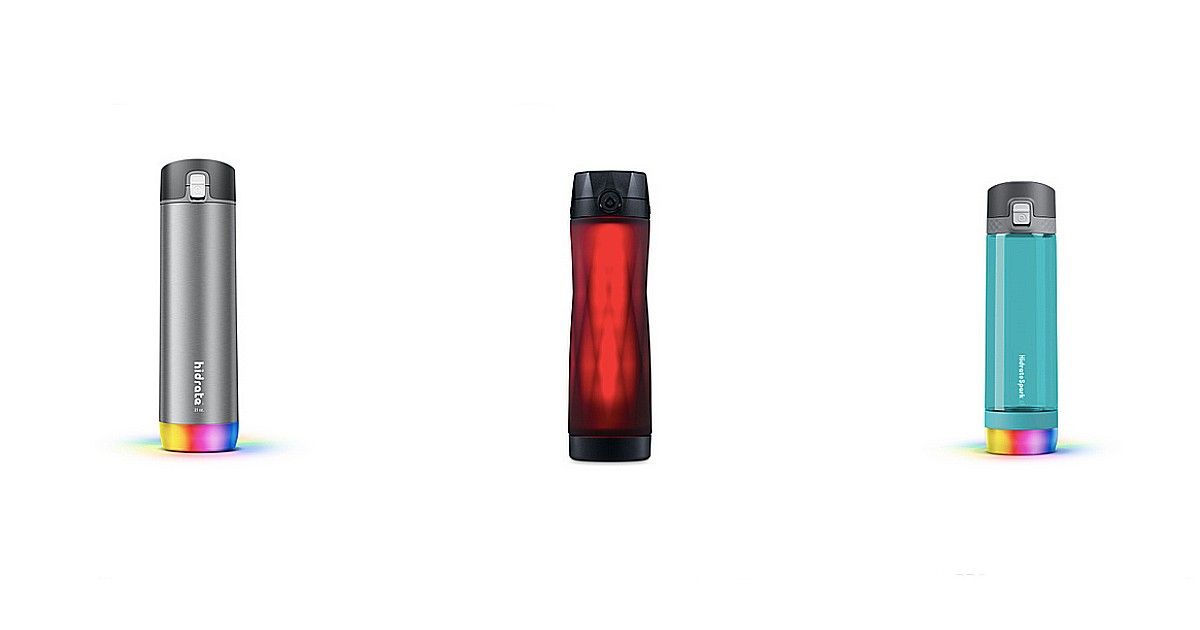 Apple has added a product to its list of officially supported third party accessories that has nearly justified all the memes about the iPhone manufacturer some day making a super expensive bottle of water. While this is not packaged water in a new guise, the product in question is a smart water bottle that can track how much water you drink through the day, tally it with existing information about your body and fitness, track the parameters with your activity data, and push you to drink water at regular intervals to make sure that you remain adequately hydrated. The line is called 'Hidrate Spark', and the same comes in four variants.
Apple and the world's most expensive water bottle?
Before we proceed further, it's important to note that the Hidrate Spark line of smart water bottles is in line with the kind of pricing that you would expect from an Apple product. The range of these smart water bottles offers four variants – the Hidrate Spark 3, Pro, Steel, and Pro Steel. It's not entirely clear as to how their capabilities differ, but at least one of them claims to have a vacuum insulated thermos body that can maintain drinks at the same temperature for 24 hours.
The base Hidrate Spark 3 has a 590ml water holding capacity, and costs $59.95. While the bottle is not officially available in India, the same translates to around Rs 4,600 here. Other variants include the Pro, with 710ml liquid capacity and 24-hour temperature retention at the same price. The Steel, with 620ml capacity and one-day temperature retention costs $69.95 (about Rs 5,400). The Pro Steel, which is the highest variant of this lot, has 950ml capacity, and costs $79.95 (about Rs 6,100).
This could well be the most expensive bottle that you could buy to drink water, but Hidrate Spark, the makers of these smart bottles, would say that they have their own intrinsic value. The bottles have a 'puck' at the bottom, which can glow periodically in order to remind users to drink water. Every sip taken from the bottle is calculated to the last millilitre, and is logged in the Apple Health data tracker. The same then takes into account your body details and activity data tracked within the Apple tracker to regulate the amount of water that you drink.
If you are into hardcore athletics and fitness training, the Hidrate Spark range may have an appeal to you since you would require such precise levels of control in the water you drink.