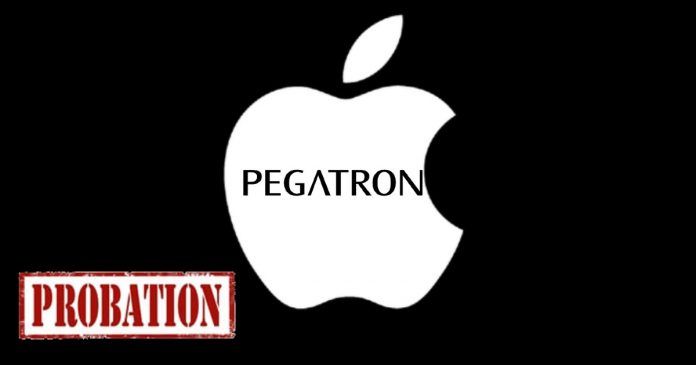 In the latest announcement, Apple revealed that it has put Taiwanese supplier, Pegatron, on probation for hiring student workers. The tech giant found that Pegatron was violating its supplier code by employing student workers and asking them for overtime and night shifts. As per a report from Reuters, the Taiwanese supplier has inappropriately recruited the student workers and shown false paperwork to cover up the violation.
"Several weeks ago, we discovered Pegatron – one of Apple's suppliers in China – violated Apple's Supplier Code of Conduct in its administration of a student work-study programme," Reuters quoted Apple's spokesperson in a statement. "Apple has placed Pegatron on probation and Pegatron will not receive any new business from Apple until they complete all of the corrective actions required."
According to the report Pegatron claimed that student workers are only working on its Shanghai and Kunshan campuses. The workers are said to be found working without obeying local rules and regulations. Pegatron has fired its executives who are involved in the program and the minors are also removed from the production line by providing compensation.
Currently, the terms of probation are unknown to us and Apple's investigation didn't found any concrete evidence which proves that the supplier is forcing student labours. This is not the first time Apple and its suppliers are accused of poor labour practices. However, the company is more attentive to this issue. The US-based company release annual reviews of the iPhone supply chain to overcome this issue.
Recently, Apple launched its next-generation iPhone 12 series which comes with 5G connectivity, improved camera modules with best-in-class stability, and a lot more among the others. So far we have this information about the Pegatron probation, we will get back to you as soon as we receive new updates.