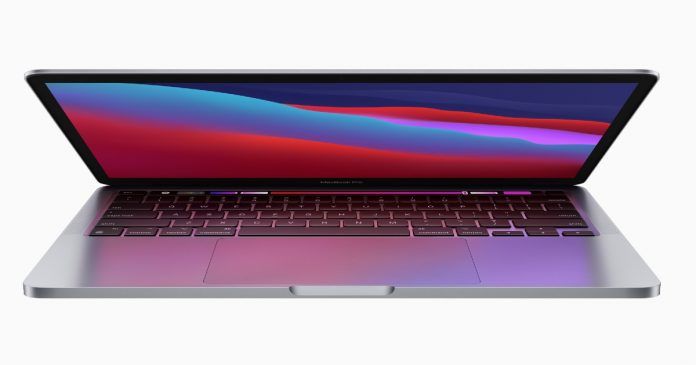 Mini-LED display technology is about to get its biggest boost. According to reports, Apple is taking big steps to increase the production of its mini-LED displays for the next version of its 14-inch and 160inch Macbook Pro laptops. The company is apparently going to invest $200 million to buy new equipment for setting up four new assembly lines that will be dedicated to mini-LED production for the Macbook Pros. Mini-LED displays have gained a lot of traction amongst tech companies, as an alternative to OLED panels, and Apple's interest will of course make them even more popular.
According to a Digitimes report (via Macrumours), the company is spending the $200 million to buy surface mounting technology (SMT) equipment for its new assembly lines. The investment will add an additional 700,000 to 800,000 units to Apple's current production capacity for mini-LED displays for Macbook Pro laptops. The money will go into Taiwan Surface Mounting Technology (TSMT), one of the chief suppliers of mini-LED displays for Apple. 
The new equipment will be installed in TSMT's China plant, situated in the Dongguan area of the country. Apple is apparently struggling to keep up with demand for mini-LED displays for its 12.9-inch iPad Pro tablet, which was announced in April this year. With Macbook Pros in the fray, this demand can only go up. The company's new M1 chips have made Macbook Pros quite the rage on the market. Apple is apparently also looking to partner with more suppliers in order to meet the demand.
What are Mini-LED displays?
As the name suggests, Mini-LED displays used tiny LED modules in order to light the display. The technology is similar to traditional backlit LCDs in a way, except that it uses numerous tiny LEDs to light up almost every pixel on the screen. Traditional LCD panels use LED arrays or rows to power up sections of the screen. Mini-LEDs, in a way, are an evolution of "local dimming", which is a feature that dims certain parts of the screen when needed, to improve the overall contrast ratio.
Mini-LEDs are the closest LCD displays can get to OLED panels, where each pixel is an LED in itself, providing true blacks.
Thanks for reading till the end of this article. For more such informative and exclusive tech content, like our Facebook page